Valentine's Day, traditionally a time for flogging overpriced grub to couples and existential angst to singles, is ch-ch-changing. Yep, even king-of-cool David Bowie has penned a ditty in its honour (track six on forthcoming album The Next Day), and a gush of oddball events, only loosely themed on love, are taking place across Britain this year. Most welcome the whole spectrum of relationship statuses - from the cringingly co-dependent to the bitterly heartbroken to the breezily unattached - while others actively tout themselves as post-modernist pick-up joints for the discerning lone ranger.
Turn and face the strange, with my round-up of the best ones:
Look out you rock 'n' rollers; booze, blues, and big-seated booths are the order of the night at this schmaltz-eschewing evening aimed primarily at large groups rather than lip-locked twosomes, or indeed anyone "aged 0 to 100 looking for anything but saturated fat, dead vegetation and clichéd messages written by somebody else". Pin your Pet Hates to the dartboard, shovel "sloppy-diner soul food" into your gob, or stomp your feet to no-nonsense blues rockers Dollar Bill, who do a mean line in Muddy Waters-style crooning.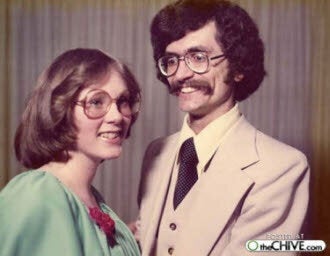 Image Credit: Mirella Van Balen
Another one for fans of bygone decades, adult eight-wheelers can Starlight Express themselves - and potentially engage in a rink-side romance - at this child-free, "cheapskate" night (£10, or £7.50 if you bring your own wheels) across two rooms of mirror balls, glitter-clad walls and "delectable disco" tunes. DayGlo legwarmers, visor caps and other '80s atrocities are positively encouraged.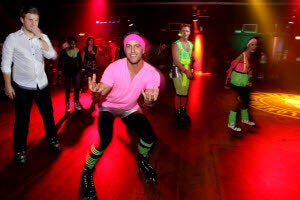 Image Credit: Roller Disco
Swap the cherubs for chin-stroking as this lively workshop - led by therapist, writer and "men's style expert" David Waters - ponders the value and relevance of coupledom in the 21st Century. Are we better off if we're 1 + 1, or is single life more fulfilling and fun? Encounter everything from Greek mythology to grooming tips as you explore amour through art, literature, philosophy and psychoanalysis. It's the intellectual's approach to intimacy.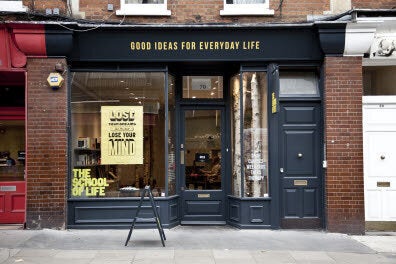 This jamboree of romance-related jollity features historical tales of hidden love, make-your-own Valentine's cards, and a fancy-dress box (Cassanova costume, anyone?), as well as the chance to try tango lessons and Cupid cocktails, or be traumatised - sorry, entertained - by "dating horror stories" told in a descending lift. And if those don't set your endorphins abuzz, there'll be live performances from irrepressible poet/painter/protestor Vince Laws and up-and-coming comedian, musician and "lesbian Eddie Izzard" Rosie Wilby. Blow 50 quid in a restaurant - or get this lot for a fiver? No contest.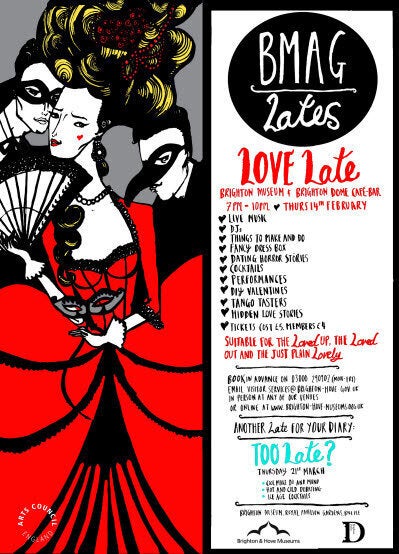 Image Credit: Brighton Museum
Bristol's science colosseum hosts "a heart-stopping night" of experimental mayhem, where participants can tug at the heartstrings (or poke the pulmonary arteries) of dissected pigs and cows, have their own hearts monitored - but hopefully not butchered - in a pop-up dating booth, make like a Manakin bird at a "courtship display dance workshop" and witness a proposal in the planetarium. As much fun as you can have with your lab-coat on.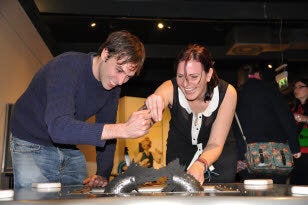 Gene Vincent records, food, beer and "ping-pong shenanigans" - though presumably not the Bangkok variety - will all be traversing the nets at the Valentine's version of this well-attended weekly table-tennis night. Everyone's welcome (though Boris Johnson will be mercifully absent), entrance is free, and, according to organisers Riff and Raff, "you may even meet your match". They're laying on tables for both Singles and Mixed Doubles, plus a kooky hat-swapping round - but as yet no one's mentioned a wife-swapping tournament.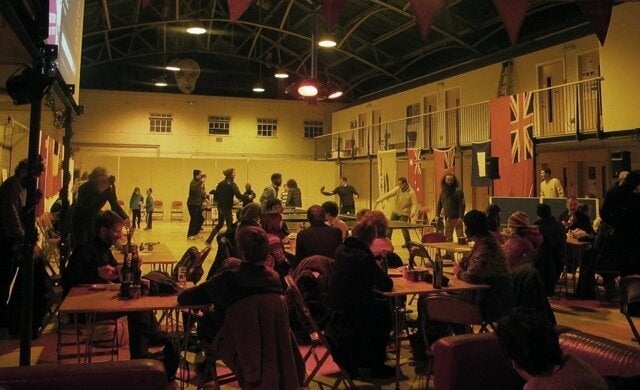 Image Credit: Johnny Gailey