As many readers of my Blog probably know I am a massive tearoom fan and so is fellow food luvver, Rachel Wheeler who suggested we do a quick run down of some our favourite tearooms/cafes from around the UK.
These are in no particular order and we insist you totally stuff your face with cake while reading them.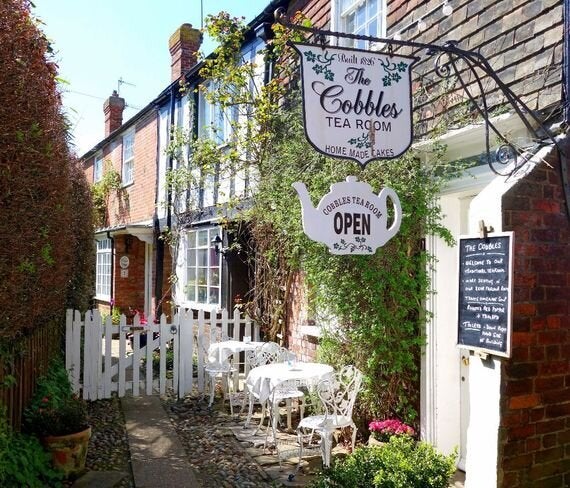 Loose leaf tea served in china tea pots, rickerty chairs and tables and it feels like you are sitting in someone's living room. Well, thats exactly how Cobbles Tearoom started when sisters Iris and Doris apparently ran the tearoom from the front room of this little cottage. Slabs of homemade cake welcome you, along with hearty meals and one of the best hot chocolates around.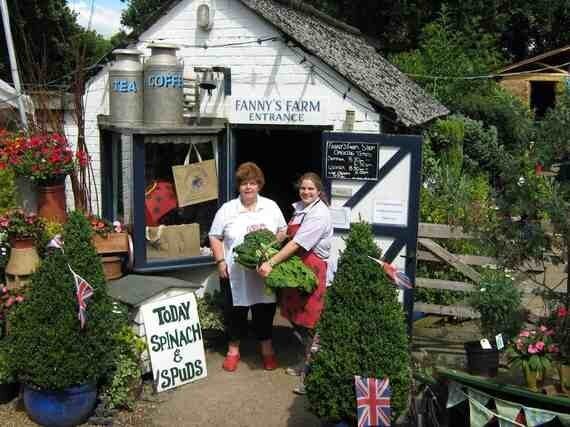 Think quirky, think fun, think treehouse for adults and you've got The Treehouse at Fanny's Farm. Climb the stairs up to the treehouse and you have a wonderful view over the garden below. The Treehouse is not a traditional tearoom and needs to be booked in advanced. The food is rustic, with a great choice of cakes.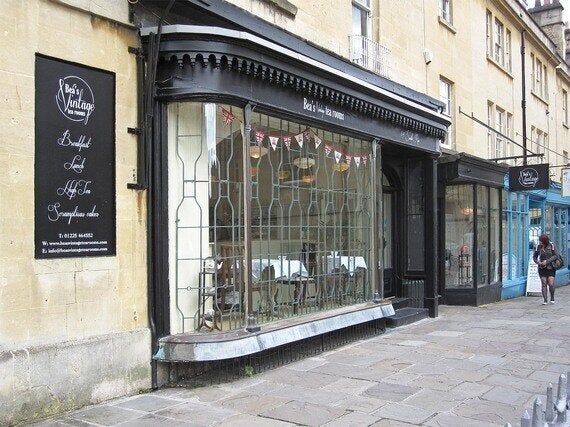 For a more refined experience reminicent of yester-year, head to the beautifully decorated Beas Vintage Tearooms. Packed to the rafters with vintage items and teasets, anyone looking for a 1930s/1940s style experience can't go wrong with Beas. There is plenty to choose from on the menu and the patisserie cabinet will leave you drooling.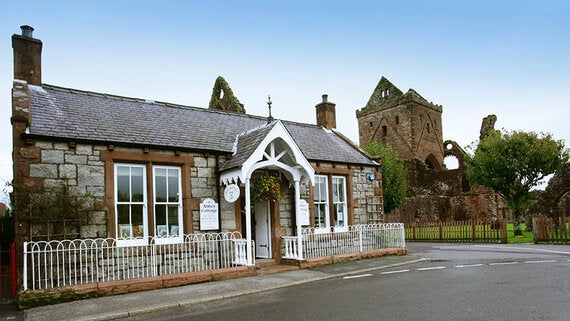 While travelling around Malaysia last month, one of the last places on Earth I expected to read about while on board an internal Air Asia flight was New Abbey and this stunning border village 7 miles south west of Dumfries is home to these fine tea rooms. The last time I went I had the deliciously spicy Haggis with onion jam and a nice banoffee pie with ice cream, all made with the finest local ingredients. Nom!!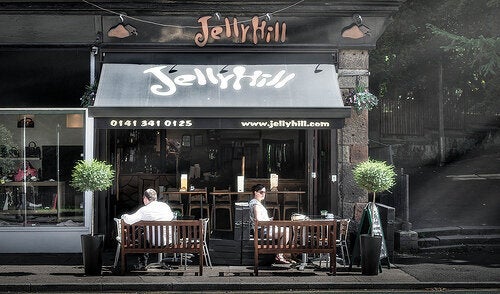 OK, the coffee isn't great, the tea is OK, the cakes are nice 'n all, but it's the staff that really make Jellyhill an exceptional cafe. Crawford, Lauren, Katie et al go out of their way to make you feel welcome and are always open to the odd 'off-piste' menu request. Friendly crowd too!
And there you have it. A quick review of some super interesting tearooms and cafés you should try. But have you got any interesting places you think one should visit? Have you finished your cake yet? You have? Great! Then why not tell @colmcq or @wedgie16 on Twitter!
Images copyright Cobbles tea Room, Fannie's Farm, Beas Vintage Teamrooms, Abbey Cottage, Jellyhill Cafe
Related