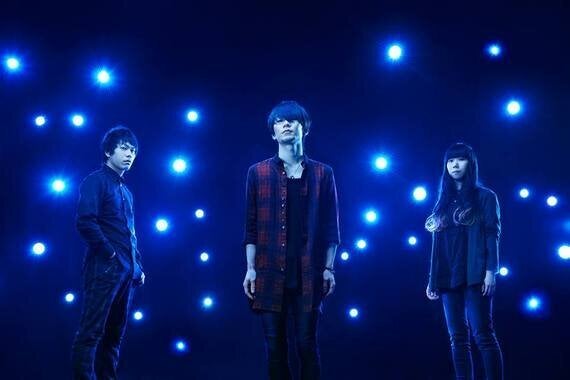 Ling Tosite Sigure (AKA Sigure) returned to the UK to play London's Inigo at the O2 on Saturday July 11.
"Hi everyone, we are Ling Tosite Sigure. Please enjoy our crazy Japanese sound. Thank you" announces lead guitarist and singer Toru 'TK' Kitajima, just before the band embarks on 45 minutes of one of the most compelling live shows I have seen recently.
In the West we're always trying to pigeonhole music, to compress and box a band into something we can relate to. But Sigure are almost impossible to pin down and tonight's opening song 'Enigmatic Feeling' is a classic example: a searing, complex and haunting number which sets the stage for songs like 'Disco Flight' and 'Security' to caress and flow seamlessly over each other and build the foundations for a fairly convincing statement of live intent.
Formed sometime in 2002 in Saitama, Japan, the band mostly found fame in their native country through word of mouth and have released five albums to date and it was from this anthology that the band draws its set tonight. And what a technical set it is too with the trio (the other two members are drummer Masatoshi 'Pierre' Nakano and bassist and vocalist Miyoko '345' Nakamura) thrashing out the beguiling 'Who What Who What' and the Smashing Pumpkins-esque (and I mean very -esque) 'I was music' with carefree abandon and seemingly infinite supplies of adrenaline.
But I do like pigeonholes, so I'm going to try and give you something to hold on to. Sigure orbit a fusion of U2's The Edge, Steve Vai, Red Hot Chili Peppers and Sonic Youth, except they sound absolutely nothing like any of them. Besides, The Edge and Red Hot Chili Peppers suck. Confused? I am too.
If I'm going to fling any negatives on tonight's show, the combined vocals of 345 and TK - sung almost entirely in falsetto - can be a little trying and one yearns for a bit more vocal variety; but I'm nit-picking. As the show winds through penultimate numbers 'Abnormalize' and 'Telekastic Fake Show', one accepts you're hearing something quite original. And that's something precious and rare and joyful and good reason folks need to start taking notice of this band.
So there you have it. I think the next year will see good things for Sigure. And if the crowd's reaction to closing 'Boukan' is anything to go by, you might be seeing more of this enigmatic act sooner than you think.
Ling Tosite Sigure's best of album 'Best of Tornado' is out on JPU Records now. Image copyright Sony Japan.
Popular in the Community