A few weeks back I blogged about the long but totally worth it route to cooking beef Rendang using a recipe the wonderful Lazat cookery school in Malaysia gave me. Another dish they suggested I give a whirl is Tom Yum soup.
Tom Yum is a gorgeous spicy and sour dish made with stock (fish or chicken), mushrooms and an assortment of heavily aromatic herbs; it's not hard to make but the devil is in the details. So if you want to get your Tom Yum totally yum yum and impress all your friends, do read on.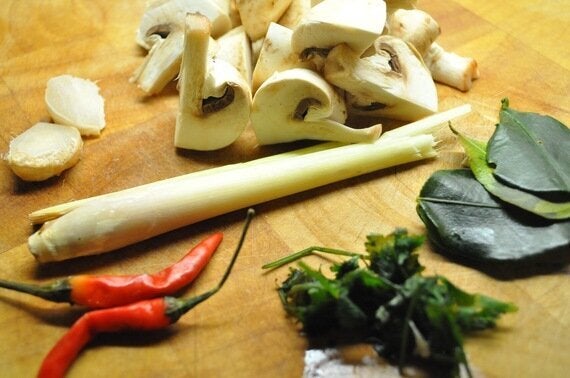 4 mushrooms, chopped into quarters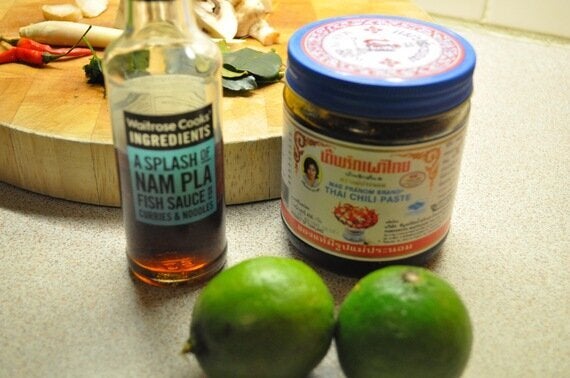 So you know how to make chicken stock. I doubt you would be hanging around the food section of the Huffpost if you didn't know your shit to some degree. All I will say is when you're making chicken stock next time, render down some chicken fat to use too as it lends an extra chicken-y dimension to your dishes.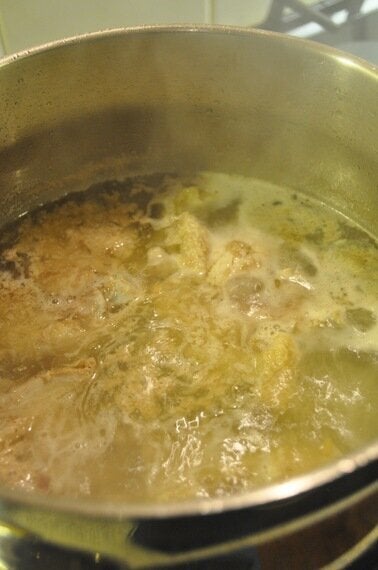 Let's move on to the infusion: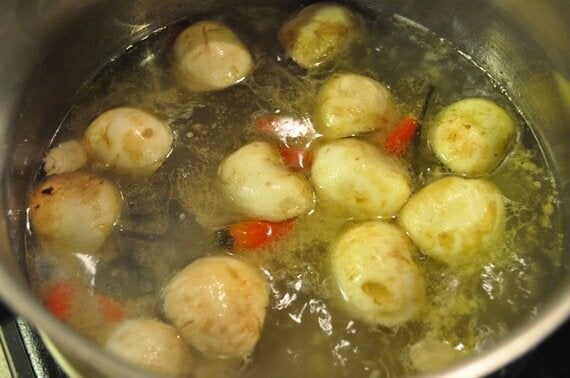 In a sauce pan bring the stock to a simmer and add the lime leaves (tear them first), bashed lemon grass and galangal, chilies and mushrooms. Cook for around 10 minutes.
For the soup base combine the lime juice, fish sauce, chili paste and coriander in a bowl. You could of course add the base to the infusion but making it in a bowl allows one to tightly control the balance of the soup. Plus, it looks pretty: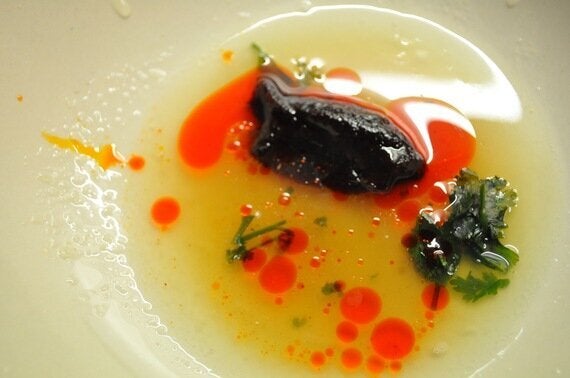 The final step is to add the infusion to the base and serve!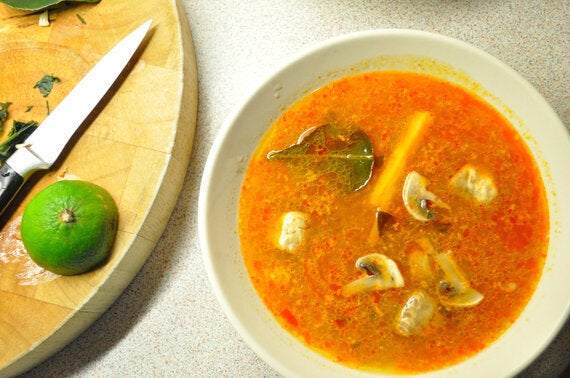 It really is that easy! But like I said, the devil is in the details. You absolutely must make sure you get your hands on the chili paste, make a killer stock and combine the infusion with the base in the correct order. Otherwise it won't taste as absolutely bloody delicious as mine looks.
And if you do give it a bash, tell me how you get on via Twitter!