I am just back from a yoga holiday in Ibiza. Yes, I landed on the party island not to party but to have 'time out', shake my chakras and bend my bones.
Between vinyasa flow classes and sunset meditations I had plenty of time to sit by the pool and finally get through a few books I've been wanting to read for ages.
And, with being on holiday, I wanted some light relief...
After finishing 'Us' by David Nicholls (lovely flow, sweet characters, nice story) I moved on to The Myth of Brilliant Summers by Austin Collings.
Sometimes just a title is enough to grab me and what a great title it is.
However, The Myth of Brilliant Summers is no holiday romance.
No, The Myth of Brilliant Summers - a collection of sometimes dark but incredibly well observed short stories - grabs you by the neck and takes you to places you'd perhaps not wish to visit.
But Collings' writing is so textured and authentic that it is cheerily inviting, despite the often murky characters and situations he captures.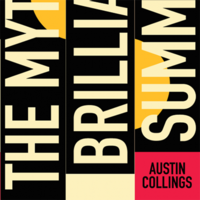 What Morrissey does for song lyrics, Collings does for fiction. Notably, they are both Mancunian, unapologetically miserable (!) and brilliantly observant.
I smiled a lot reading this book. Perhaps it's my own northern cynicism and the fact I grew up in the same town (and around the same time) as Collings, but I kind of enjoyed digesting these snapshots of raw modern life.
Some stories are so short (just a page) that I would find myself revisiting their almost mystical impact; they got really under my skin, like sunburn.
The Myth of Brilliant Summers has been compared to Junky (William Burroughs) and Post Office (Charles Bukowski) but for me, with its northern geography and Collings' mastery of flow and words, it's beyond both and very British.
I look forward to more by Collings (he has already written the hugely acclaimed biography on The Fall front man Mark E Smith, titled Renegade).
Austin Collings brings something truly powerful to the modern UK literary scene. This is definitely in my top three (unconventional) books of the summer and, so far, the year.
http://pariahpress.com/shop/
Hear Austin Collings speak this Friday, 26 June, in Manchester, at The Idea of Death - a talk on British crime and the written word with Mark Blacklock, at The Engine House, International Anthony Burgess Foundation, Manchester.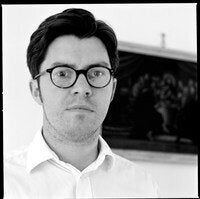 Related