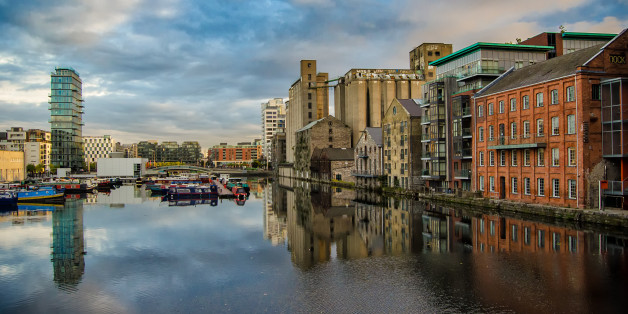 Copyright Mark Stewart aka Skramshots.com via Getty Images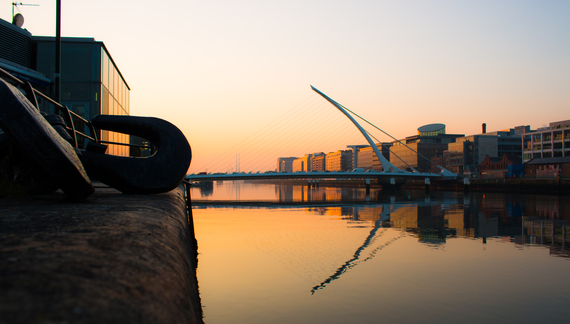 author's own - The Samuel Beckett Bridge at sunrise
You've booked your Ryanair flight for a last minute trip to the Irish Capital, you've packed your camera (or slipped your phone into your pocket) and you're ready to get snapping. The only thing left to do is figure out where you're going to take photos of! Here's a checklist of 10 things to grab a photo of while you're in Dublin for 48 hours!
1. Phoenix Park Deer at Sunrise
Take advantage of that early Saturday morning flight and head straight to the Phoenix Park to see the deer early in the day when they're more relaxed and the light looks great.
2. The Four Courts (Featuring the ever-reflective River Liffey)
On your way from the Phoenix Park you'll pass the historic Four Courts. Along with the vibrant colours of the buildings and the river reflections, you'll get a highly instagrammable photo! Have a look at this photo by Instagrammer Gregory Dalleau ( @Dublinbynight )
3. Etihad Skyline Tour of Croke Park
Take some time to head out to the home of Gaelic Football and Hurling and climb up onto the roof to get some great sunset shots, use the stadium to frame the city, just like Edgar ( @mredgarallan) does here!
4. Hanging Umbrellas on Anne's Lane, near Grafton Street
There aren't too many more Instagrammable streets than this one! Giuseppe ( @antppe ) captured it at night, but it's great any time of the day, and you can jump in to Zozimus and grab a drink after all that strenuous photo taking!
5. The Guinness Storehouse
A trip to Dublin isn't complete without a trip to the home of the Black Stuff, keep an eye out for horses and carts passing by the famous black gates for an iconic shot like Donal managed to grab! ( @donalhy)
6. Bray to Greystones Cliff Walk
Especially great for a morning-after-the -night-before, this cliff walk has the right mix of sea air, beautiful views, and a mostly flat route to make you feel like you achieved something with your hungover Sunday! Be like Remi ( @remi_iq ) and use the path's natural leading lines to show off this beautiful walk!
7. The Happy Pear, Greystones
If you eat great food, but don't Instagram it, did you even eat it? It's better not to risk the philosophic questions, and get a great photo opportunity and meal all in one! You'll be hungry after the walk from Bray (or the long 30 minute train ride) so get into The Happy Pear for some good wholesome food!
8. Kilmainham Gaol
See one of the most important and iconic jails in Irish History, see the cells where the leaders of the Irish Revolution were held, and walk through the yard where they spent their last few moments. An incredible but harrowing place, make sure to book this in advance on their website . Lots of angles, leading lines and symmetry in the Gaol , get some inspiration from Alice ( @alicehoole ) and look for your angle!
9. The Ha'Penny bridge
A classic symbol of Dublin, right outside the famous Templebar area! You used to have to pay a halfpenny to cross the bridge, hence the name, but you'll get to keep your wallet in your pocket, but just don't keep your camera in there too! There are so many good angles to take a photo from, check out this one by Faiz (@kutufoto )
10. Drimnagh Castle
One of the great things about Ireland is the abundance of castles! Why to go to the famous ones like Malahide Castle or the Rock of Cashel, when you can go to Drimnagh Castle and almost have it to yourself like Blanca ( @red_lullaby )
Bonus shot - The Royal Canal
The canal on the Southside of the city is the place you need to be on a sunny evening. Grab a beer from the Barge Pub and sit out enjoying the temperamental sunlight. The local wildlife aren't shy about striking a pose, just like they did for Luis ( @hubble25 )
Are you itching to see more of one of Europe's most photogenic capitals? Make sure you check out the official Instagram Dublin's page @igersdublin and remember to you #igersdublin when you visit for a chance to be featured!