It's 4.45 and my alarm is going off on the other side of the room. I made sure to leave it on the other side of the room so I'd actually get out of bed when it went off; half smart, half annoying.
After a difficult battle with a T-shirt, myself and the other three early risers wander down to a welcome cup of coffee. Our host Wanni introduces us to our driver and brings us to our safari jeep, still half hidden in the night.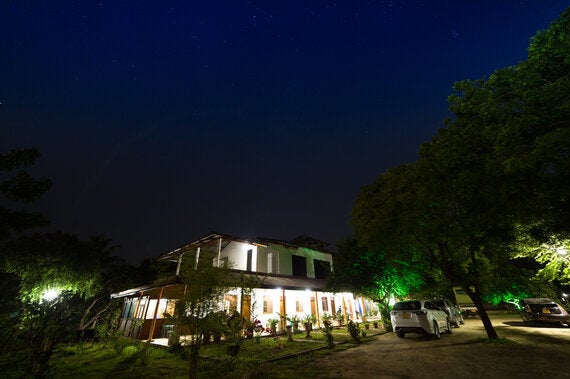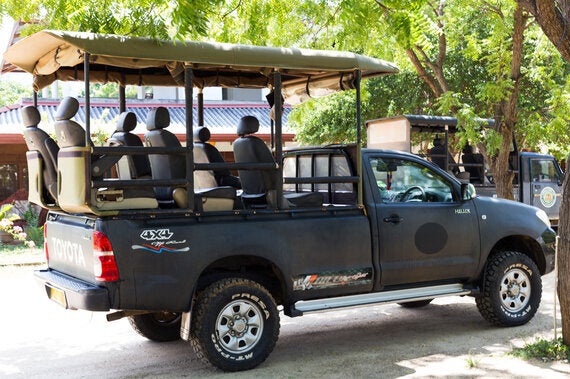 The early morning chill is pretty cutting in our raised open-top jeep once we get on the road, so make sure to bring a little more than a T-shirt if you're planning a trip yourself! About fifteen minutes from our accommodation in Kataragama and we're at the entrance to Area 1 of Yala National Park, which, the sign tells me, has the highest concentration of leopards in Sri Lanka.
At this point we're feeling a lot more awake and we're optimistic about seeing a leopard from our vantage point in the jeep.
Just inside the entrance of the park, we are excited to see our first wild animal. If mental images of Elephants and Leopards are jumping into your mind, let me stop you right there. It was this chicken.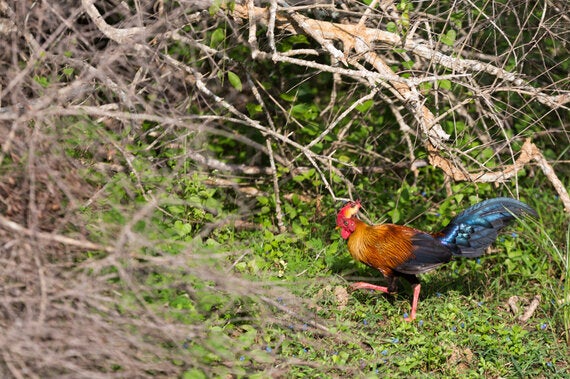 The sun had now broken over the tree line and we could see the park in all its beauty. We stopped by a watering hole to watch a bird taking the unnecessary risk of drinking right beside a large crocodile.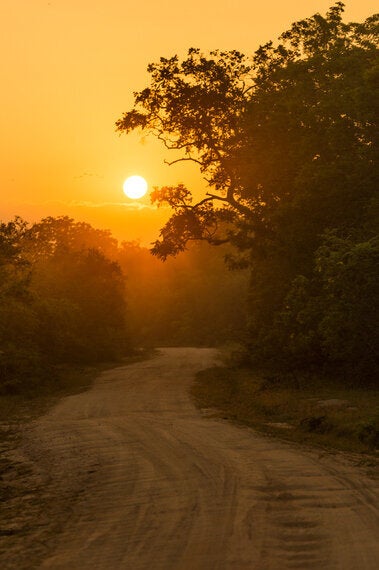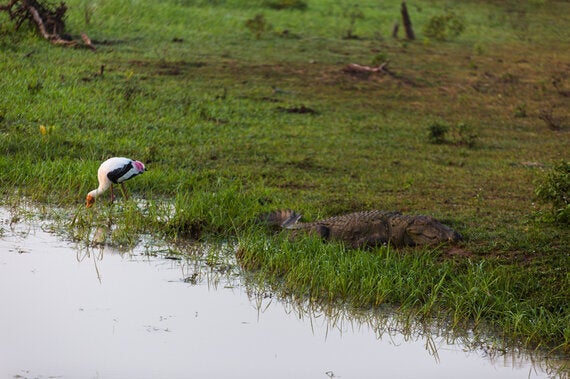 Our leisurely pace picked up as there were reports of a leopard up ahead. As you can imagine the road is pretty uneven, and my friend discovered this when his Gopro leaped out of his seat, so be sure to keep an eye on yours loose items in the park!
There was a cluster of other leopard seekers up ahead and we cut the engine as we got close and we joined the rabble. I was adamant that I would get a photo of this hidden creature, and there was a flurry of movement and the hidden cat sprang briefly into view and leaped off into the vast wilderness... I am relaying this information second hand though, as I managed to not see a single hair on the leopard's body before it got away.
The rest of the safari was spent meandering through the park, with birds soaring past the jeep, hogs shepherding their young and Peacocks prancing about vying for attention.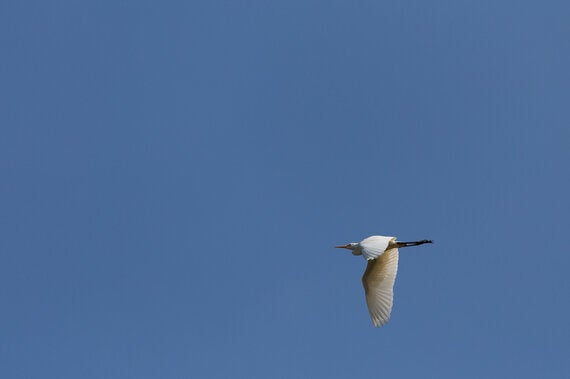 After three hours in the park, the animals had begun their siesta, we had a quick picnic of sandwiches at a little watering hole and then made our way out of the park, very tired but happy.
Our Safari tour was with Wanniarachchi Holiday Resort. It's a little outside Kataragama but we were picked up at the bus station, and the food they make is really great, so it's a nice change from the constant beeping horns of Sri Lankan towns and cities!
If you're interested in this tour, check out www.yalasafaribudgettours.com for what was the best price we could find for a tour and accommodation!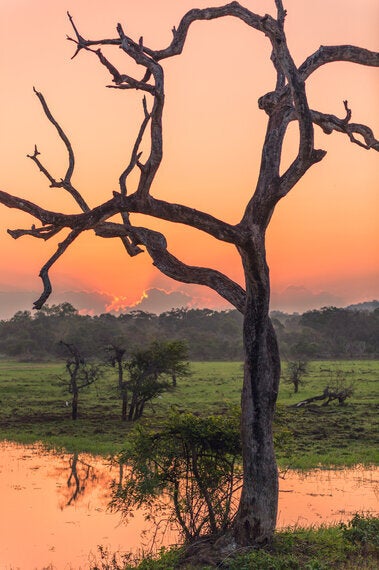 For more adventures, be sure to keep up with me on Instagram