So where to begin? We're wrapping up our time in Cape Town and it feels like we just arrived! Actually, we did just arrive - 10 days ago - and it's been quite the whirlwind of relaxation and racing.
Cape Town has been a pretty amazing first stopover. We've seen cheetahs, penguins, ostrich, and we've have an abundance of seal families playing in the harbour outside our apartments. We've experienced pretty unique places like the Cape of Good Hope, where you feel as if you are on the end of the earth, climbing up Table Mountain, where it seems like you have made it to the very top of the world, and running up Lion's Head.
And it's not just the amazing scenery, but also the people of Cape Town who have made this past few weeks a time that will stick in our memories. Their kind words of support have really made us realize what an impact we can make to the countries we visit during the next eight months of this race.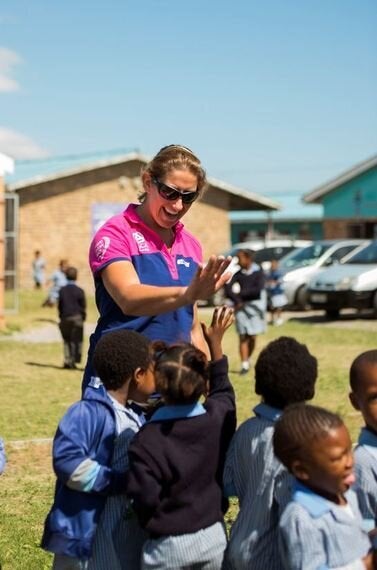 Dee and Elodie have even been working with our sponsor, Europe's largest private forest owner, SCA, to help spread a positive message about sustainability and the important role trees play for the environment. The girls attended a tree-planting activity at Mseki Primary School where they danced and played with the children, while helping them learn more about caring for the environment. The smiles of the children have been contagious and Team SCA cannot stop smiling both on and off the water.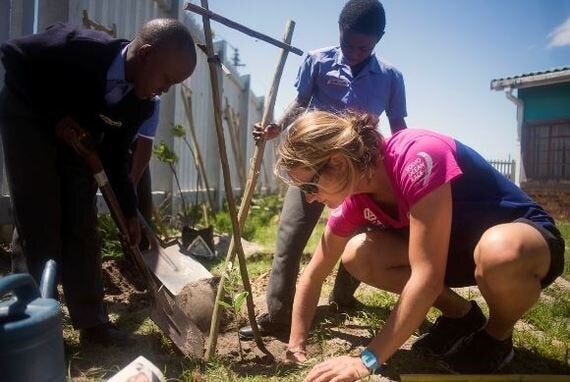 Though to be fair, we do have plenty of reason to be smiling about this week. Aside from beating the red Spanish team, MAPFRE, in the final hours of Leg One in the Volvo Ocean Race, Team SCA has been showing that hard work, team work, and concentration is what we are made of. We especially saw this on Saturday in our InPort race around the harbour, where we were faced with some very shifty wind conditions and tricky manoeuvres but managed to pull off a third place... Let's just say there were some very happy faces up on the podium. That win has pushed everyone forward and given us the boost of confidence we need in these final 24 hours leading up to the start gun.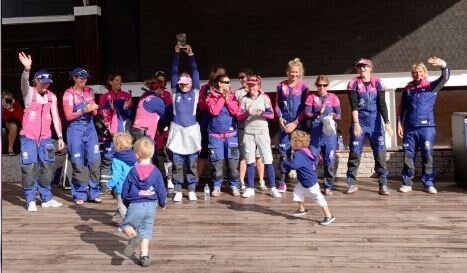 That extra confidence will be greatly needed when we head out to sea in the midst of a cyclone warning, which means not only will we be sailing out in the dark but in some high seas, heavy winds, with a lot of cold water crashing over the boat. It will be a reality check for us, a bit of a shock to the system after having slept in a dry bed, eaten delicious meals and basked in the South African sunshine every day for the past week.
All I can say is, after a good night's sleep, bring it on!
Photos copyright Corinna Halloran
Popular in the Community