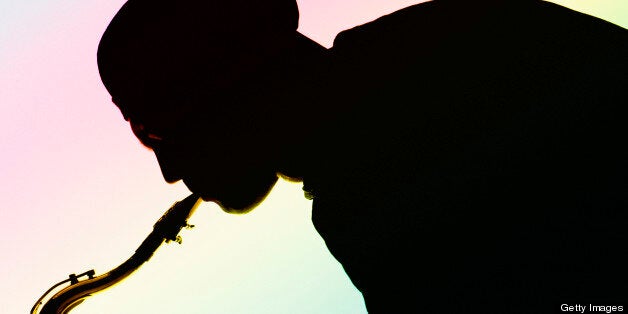 It's difficult to comprehend how it must feel to have your independence snatched away from you in the blink of an eye.
That's what happened to blues musician, Ian Campbell, when a near fatal car accident left him paralysed on one side of his body. He was left partially blind and unable to play his beloved guitar.
Although he's quick to praise the emergency services and staff that kept him alive that night;
It is music that Ian credits with saving his life.
After his accident, he slipped into a dark and deep depression. In episode 5 of my podcast series, Ian explains how it was the music therapy sessions he attended during his recovery that helped him to find his soul again.
Listen to Ian describe the life changing moment below
I have to admit, before meeting Ian, I wasn't entirely clear on what music therapy actually involved. Luckily, I wasn't the only one. Ian rather candidly admitted that he had always assumed that music therapy was just kids "banging on drums". He had no concept of the service being available for people who were professional musicians and was initially reluctant to go to the sessions.
In fact, music therapy takes many forms. It is an established psychological clinical intervention whose aim is to help those who have been affected by injury, illness or disability through supporting their psychological, emotional, cognitive, physical, communicative and social needs.
It was a galvanising moment when Ian met his therapist, Lindsay, from the Nordoff Robbins charity. Lindsay convinced Ian to pick up a guitar that had been gathering dust in the corner of the room for the two years since his accident. With a lot of patience and determination, Ian learned how to play guitar again by using just one hand with open chords, and the guitar lying across his lap.
Fast forward in time, and Ian's now back on the road touring and gigging with some of his old band under the name, The Ian Campbell Single Handed Blues Band.
As I sat listening to Ian talk so passionately about the music that first gave him the bug for the blues back when he was a teenager, it's obvious to me why music has such incredible healing powers.
Music is a universal language and there is no emotion that you can't put into music. It has the ability to tap into our memories and evoke powerful feelings. It beats through our lives, and in some cases - like Ian's - music keeps us alive.
Related