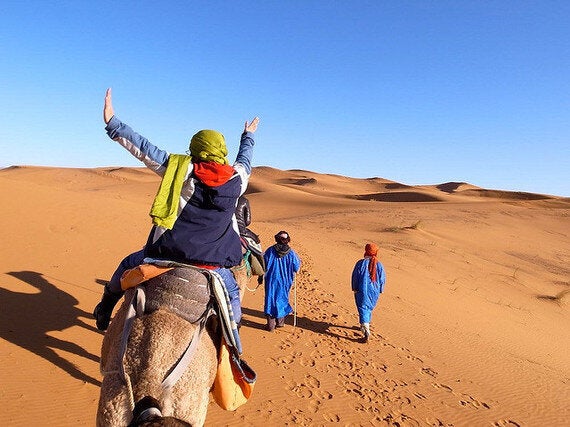 Morocco sounds like an exotic, faraway destination. And although it's undeniably exotic, it's not exactly faraway. Just a few hours on a plane can take you from the U.K., to the markets and palaces of Marrakech or the shores of Casablanca. You don't have to travel halfway around the world to experience the history, culture, unique eats, and stunning natural wonders of a fascinating travel destination. These five reasons to book your tickets to the Kingdom of Morocco will assure you that exotic escapes don't have to involve long-haul flights.
You Can Visit Every Landscape
Morocco is home to picturesque coastlines, desert villages, green valleys, towering mountains, and countless other landscapes in between. It's a hiker and photographer's paradise, offering everything from grueling hikes in the High Atlas Mountains to mellow day trips to Berber villages -- all of which are equally as photogenic. If you're looking for a destination that makes you feel like you've traveled around the world in a single week, there's no better place than Morocco.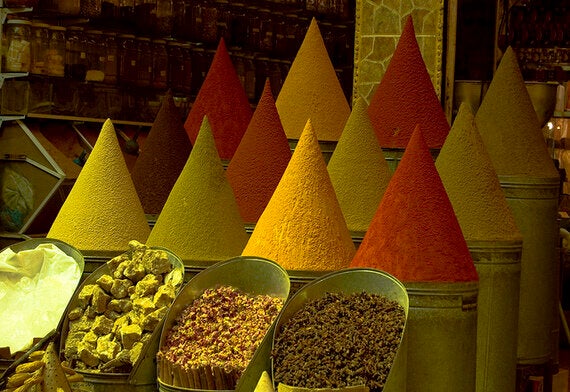 Morocco is known for its spices, and the best dishes are carefully infused with so many that you'll find them impossible to recreate at home. The Berber villages are known for providing some of the most authentic Moroccan dishes, but you also can't go wrong by sampling street foods in Marrakech or taking a culinary tour in Fes. Wherever you sit down to eat, you're guaranteed to smell the spices long before you taste them.
You Won't Believe the Beaches
Morocco is famous for its elegant mosques, Jemaa el-Fnaa marketplace, and snow-capped Atlas Mountains, but its postcard-worthy beaches often go unmentioned. Beaches line the country's Mediterranean and Atlantic coasts, offering everything from rugged, rocky shores to blue-green bays, and surfing waves often featured in magazines. Whether you're into snapping photos, extreme watersports (the windsurfing scene in Essaouira is world-famous), or soaking in some rays on the sand, you'll find the beach of your dreams in Morocco.
The Cities You'll Never Want to Leave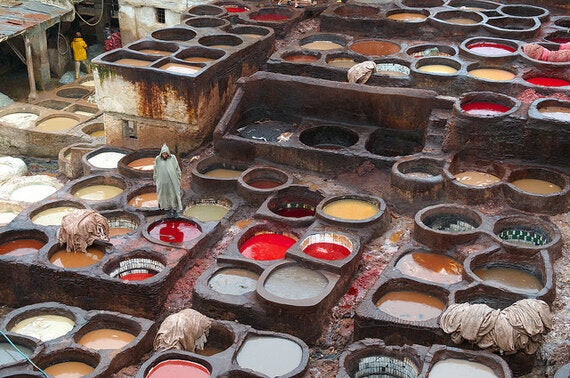 Morocco is home to every kind of city, from laid-back Essaouira to bustling Casablanca, Marrakech at the foot of the Atlas Mountains, the capital Rabat, and ancient Fes. Whether you're searching for historic mosques, museums, and palaces, or marketplaces, world-renowned eateries, and stunning natural scenery, there's more than one city in Morocco that you'll never want to leave.
You'll feel at home the moment your plane lands in this North African country. The largest cities and tiniest desert villages are known for the warmth and hospitality of their people. Hospitality is a key piece of traditional Islamic teachings, and you shouldn't be surprised if an acquaintance invites you to sit down for a cup of tea. Moroccan Berbers are known to be some of the most hospitable of all, welcoming newcomers into their homes, providing food, and treating them as family. When you're looking for a travel destination with sights, sounds, flavours, people, and culture that will leave a lasting impression, Morocco should be at the top of your travel list.
Related