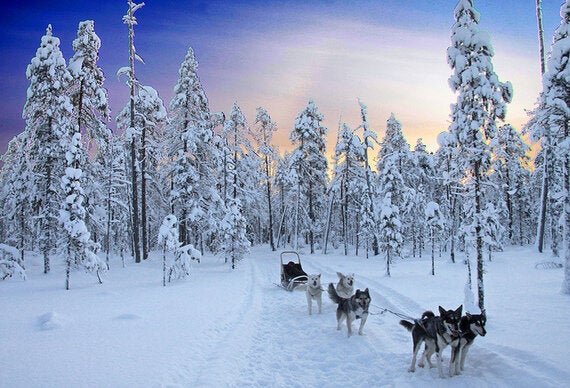 Plan a trip to Canada in January, February, or March, and your friends may be concerned about your mental health. No sane person travels to the far reaches of the Great White North when the temperatures fall below zero and icicles begin to look like permanent home adornments. Or do they?
Canada is one of the most underrated travel destinations in the world, and many are less motivated to head north in the often frigid winter months. However, ask a Canadian, and you'll find that winter isn't a season that's dreaded up north -- it's anticipated. These four crazy and distinctly Canadian winter experiences will encourage you to plan a getaway and start praying for snow.
The Maligne Canyon Icewalk -- Jasper, Alberta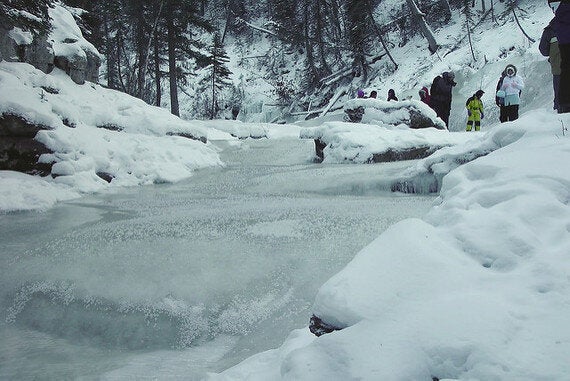 Cold temperatures don't keep Canadians indoors, and the Maligne Canyon Icewalk proves that some of life's greatest adventures can be had in the winter months. Just a 10-minute drive north of Jasper, the Maligne Canyon is the deepest canyon in Jasper National Park. While true adrenaline junkies climb the ice vertically, others can explore the frozen canyon on cleat-covered foot. Sun Dog Tours and Maligne Adventures are two guide companies that lead visitors into the system of ice caves, frozen waterfalls, ice sculptures, and fossils that make the Maligne Canyon so impressive.
Winter Storm Surfing -- Tofino, British Columbia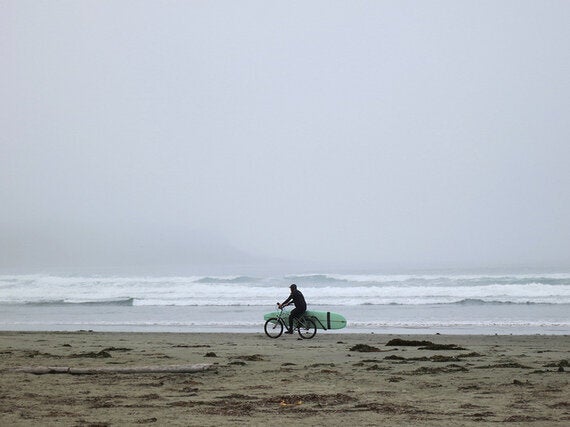 Nothing says "Canada" like a thick wetsuit, 7-degrees Celsius saltwater, and stormy seas. As one of the world's top cold water surf spots, Vancouver Island's seaside town of Tofino sees winter storm surges, from November through February, that draw thrill seekers from around the globe. However, the mellower days in between can be ideal for beginner- and intermediate-level riders to paddle out or take lessons from one of Tofino's many surf schools and instructors.
Dogsledding in Algonquin Park -- Algonquin Park, Ontario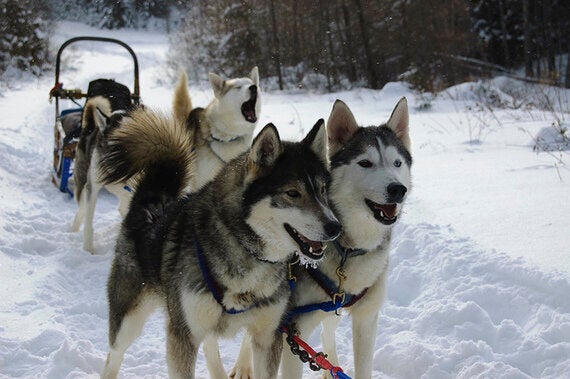 Spend a day on the trail with a team of lovable, hardworking huskies, and you won't find yourself complaining about the chilly temperatures. Ontario's Algonquin Provincial Park is known for its picture-perfect wilderness, which is an outdoor playground for outdoors lovers of all kinds. The best way to experience the park in the winter months is on a weekend or three-day dogsled adventure, complete with nights spent in a large and cozy, heated prospector tent. This authentic winter experience allows you to man your own team of six dogs (after lessons are given) on a once-in-a-lifetime adventure in the wintry woods with an expert guide.
Narwhal and Polar Bear Safari -- Pond Inlet, Nunavut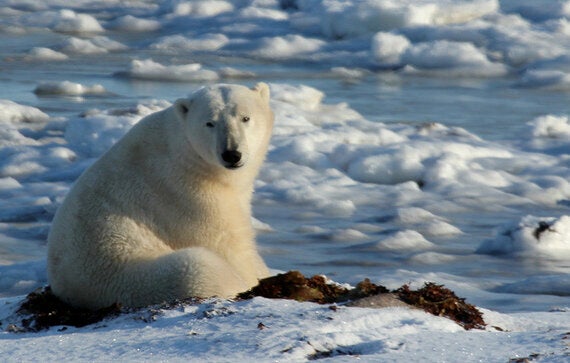 You haven't truly experienced winter in the Great White North until you've ventured to the country's least populous, largest, and northernmost territory -- Nunavut. This Narwhal and Polar Bear Safari, led by the Inuit guides at Arctic Kingdom, takes you to some of the country's most dramatic landscapes, among icebergs, glaciers, and frozen cliffs.
At the northern edges of Baffin Island, visitors will be able to observe polar bears, narwhal, bowhead whales, and other rare wildlife as they sit at the major marine migration point known as the "line of life," or the Floe Edge. Praised by the Wall Street Journal in 2015, this unforgettable adventure under the Midnight Sun will make you want to book a flight to Canada every winter.