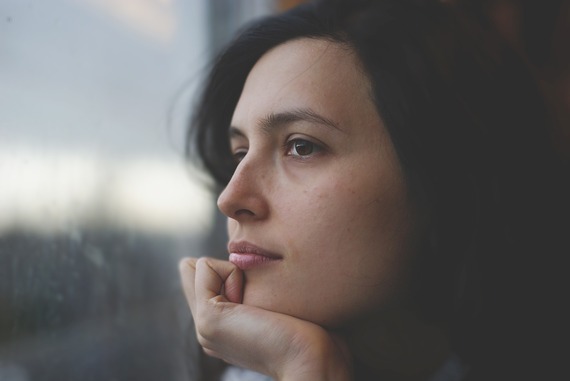 Photo credit: Unsplash
Mental Health Awareness Week is this week and, thanks to Mental Health Foundation, it gives the mental health community an opportunity to come together and share. People share experiences, stories, support, hopes, dreams and so many questions. This year, I am really interested in those questions people are asking. My role opens me up to all sorts of queries from deep concerns to whimsical interest, but many have one thing in common. No clear answer.
One in four people are affected by mental illness, whether through your own experience or that of friends or family, you are unlikely to have travelled through life without being touched in some way. It's therefore unsurprising that so many of us are compelled to demand some sort of understanding. For us, and for future generations.
We've come an awfully long way with mental health - Bryony Gordon's interview with Prince Harry, Heads Together's role in the London Marathon and a commitment from Downing Street for more to be done. This is fantastic work, but there is still a long way to go.
Through research, we have uncovered some of the key challenges in mental illness. We know 75% of mental illness begins before the age of 18, so early intervention is important. We know that it can take a decade to get the right support, so improved diagnostics are vital. We know that three quarters of young people aren't getting the right support, so we need to look at new treatments.
This knowledge is critical to the lives of people living with mental illnesses and it highlights that there is still so much more we need to understand in order to offer better support.
This Mental Health Awareness week I thought I'd share some of the questions we have been asked. These are from bloggers, young people, our supporters and members of the mental health community that we have worked with. If you are asking these yourself, and many more besides, you are not alone.
"Will my children be likely to inherit the same condition as me?"
"Will my child struggle in the future if they have a mental illness?"
"Is there a link between my mental and physical health?"
"What is wrong with me?"
"What treatment will work for me?"
"Will I get better?"
This, for me, is why research is so important. We won't be able to answer each of these overnight, but the time and investment in finding out, will transform lives. At the moment, we just don't know enough.
There is work underway to change this. We're dedicated to getting people's questions answered by research. One project we worked on, answered by more than 3,000 people, looked into treating and understanding depression. Using the answers from the survey, new research priorities were identified and are now being explored.
Following the success of this, we have joined similar projects to identify the priorities for life-changing research into: mental illness in young people, bipolar disorder and digital technology in mental health treatment.
Investing in research is critical to the transformation of mental illness in the long term, but it needs support from people like you to succeed. We've launched Dare to Swear to encourage people to take on challenges to fundraise so we can invest in more research and one day be able to provide people with the vital answers and support that they need. Why not join us in taking a step forward in getting answers?