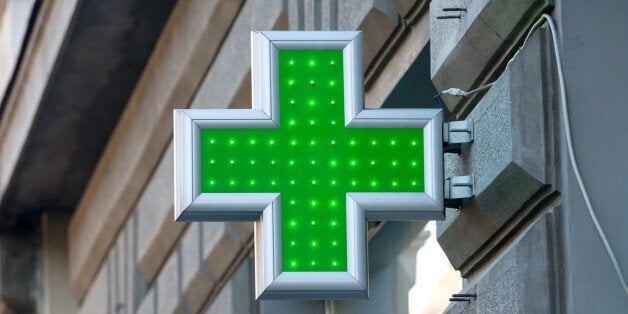 With mounting pressure on the NHS from chronic cuts to funding and ever increasing demand on all sides, our safety net is starting to come apart at the seams. There has been much debate around both the implications of this and measures to be put in place to ease the pressure. One such measure is to modify the way we use other resources like pharmacies to redirect some of the flow. In a report published by the Royal Society of Public Health (RSPH) it was stated that "less than one in five of pharmacy team respondents (18.50%) felt that pharmacy is being fully utilised".
This is not to say that initiatives to do just this are not already in action, the building blocks are there but they must be developed. For example, one such initiative is the introduction of The Sore Throat Test and Treat Service, first piloted in London and Leicestershire, by Boots three years ago.
Pharmacists were trained to recognise bacterial infection in adults and offered patients a test if they were showing symptoms of a sore throat. Those who tested positive for a typical bacteria associated with throat infections, Streptococcus group A, were offered antibiotics. The test cost the patient £7.50 and a further £10 if antibiotics were given.
A review of the pilot conducted by University College of London Hospitals was published in the Journal of Antimicrobial Chemotherapy in July 2016. It indicated that two-thirds of patients would have seen their GP for their sore throat when they did not need to. The scheme has since been adopted onto an NHS England programme.
A further example of where pharmacies are already stepping in to lighten the load on some chronic but non-GP essential issues that come at enormous financial and resource based cost to the NHS is in smoking cessation measures. Smoking is by far the most significant cause of preventable illness in England, with half a million hospital admissions of adults aged over 35 due to smoking. Smoking related diseases are estimated to cost the NHS around £1.5 billion a year. Smoking cessation services are among the most commonly commissioned, local enhanced services from community pharmacies and are among the most cost effective.
These are just a few examples of the ways in which pharmacies are channelling pressure away from NHS GPs and hospitals. We can take this one step further by providing the option of seeing a GP within pharmacy, allowing medical conditions that can't be dealt with by a pharmacist to be dealt with still within the pharmacy. DocTap GP is working to achieve this. A pharmacy can offer a private GP appointment on-site to deal with a range of treatment from mild, over the counter medication to treatment for acute medical conditions. This option won't be right for everyone but patients who are happy to pay a small fee (£24-£29) for the convenience of an instant GP appointment within a pharmacy, will be filtered away from adding to the endless waiting lists of NHS GPs and hospitals.
This is beneficial on two fronts. Firstly it channels pressure away from A&E, at which there were 22.9 million attendances in England alone last year (2015/16). With an average NHS GP wait time of two weeks, perhaps queueing outside a surgery first thing in the morning for an emergency appointment or trying to get through on a single phoneline in the hour allotted for same day appointments, it is no wonder that many of us who may be suffering with a painful/uncomfortable but not life-threatening medical condition opt for visiting A&E. Estimates vary but a survey of 3,000 people in 12 A&E units conducted for the Royal College of Emergency Medicine last year found that 15% could have been treated in the community - that's equivalent to saving a whole day in a week for an A&E department!
Currently the brunt of the ever increasing pressure on health services is taken by NHS GPs and hospitals, whose staff and resources are naturally stretched to breaking point. This is resulting in record numbers of doctors either becoming burnt out or choosing to leave the profession before they do, further exacerbating the problem. With NHS services under increasing pressure we need to think creatively about how we can diversify the options available to patients to utilise every resource available.