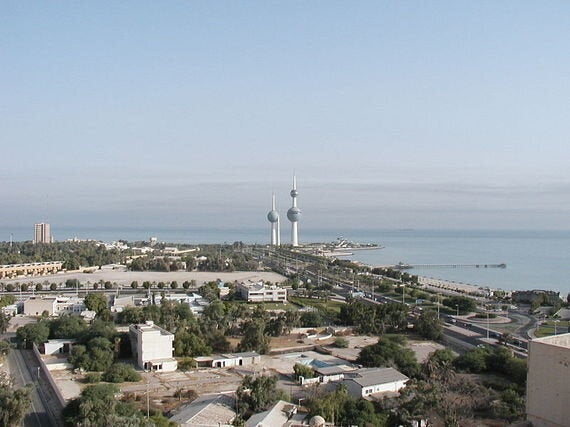 KUWAIT CITY, Kuwait -- A transgender woman was arrested in a women's hair-saloon, after one of the clients became suspicious of her gender on Wednesday.
Her arrest comes after a weeklong crackdown on transgender women in the gulf kingdom, which saw six other women arrested for "imitating the opposite sex".
According to Al-Watan daily paper, the unnamed transgender woman had frequented the establishment at the Hawally district of Kuwait City, but when a fellow female client grew "suspicious" she immediately reported her to the police.
Police officers Ammar Al-Muhanna and Hamad Al-Kandari were dispatched to the hair-saloon and accompanied by its owner and arrested the transgender woman.
Officers were reported to be "surprised" by her looks and use of "make-up."
The woman has now been charged with several offences, including "imitating the opposite-sex", "sexual-assault" and "entering a space dedicated to women-only."
The case has now been forwarded to Kuwait's Prosecutor General, and the woman is being held in custody.
Six other transgender women were arrested the previous week to the incident, with five still being held in detention, reported NourAnne Belatoui, a Kuwaiti transgender activist.
In 2007, the Kuwaiti parliament passed a bill proposed by Islamic MPs that amended article 198 of penal code so that anyone 'imitating the appearance of a member of the opposite sex' could be jailed for up to a year or fined up to $3,500.
This law is causing substantial persecution and misery to transgender people in Kuwait which was slammed in a Human Rights Watch report, published in 2012, criticizing arrests, torture and abuse of transgender people in the country.
On the same day the article was published Al-Watan published an open letter by , psychologist Dr.Eisa Mohammad al-Amer, to Kuwait's Minister of education demanding urgent action against LGBT people.
In his letter he refers to them as "negative phenomena" "spreading in our society" and "posing a great danger to the current generation of young people."
He warns that LGBT people are 'converting' people into their "ways against nature and god" and the "negative phenomena" is spread through the imitation of "alien Western culture."
The only way to address the "outbreak of this infestation" is with preventative measures through the education system, where LGBT people are targeted and sent to a 'treatment center'.
Al-Amer called upon the government to amend Kuwait's laws so that they should be strengthened against such "alien phenomena" in schools, universities, health-centers and any other private or public institutions.
In April 2012, Member of Parliament Dr Adel Al-Damkhi, of the parliamentary committee on tackling 'practices alien to Kuwaiti society', proposed to set up a 'rehab center' to 'treat negative phenomena alien to Kuwaiti society,' which include LGBT people.
Belatoui commented on the incidents saying: "Now anyone who looks in the slightest nonconforming to Kuwaiti strict gender stereotypes is being arrested, mostly transgender and effeminate looking men.
"Gay men are left alone, for the time being, as long as they show no overt sign of their sexuality and "act straight."
"LGBT and transgender people in particular are going through increasing pressure in Kuwait and throughout the Gulf States.
"We face lack of education, healthcare and deal with family and social rejection.
"With the growing strict enforcement of the "imitating the opposite sex" law, and its use within a political context, we are loosing hope for fair, better and even bearable life.
"When is our plight going to get the attention of human rights organizations around the world?"
Related