Look, there's no two ways about it; the news at the moment just gets more and more depressing, so we as pop fans are even more reliant than usual on our music fix. Fortunately, some above-average popstars have delivered some really above-average music this week, which you can read about - and, indeed, listen to - right here, in our 'Big Three'...
1. Britney Spears - 'Make Me (feat. G-Eazy)'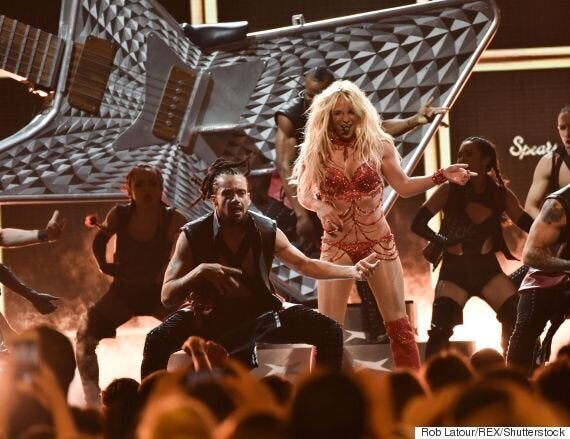 So, you know when you say a word over and over again to the point where it loses all meaning and starts to sound propesterous?
"Table", "table", "tay-bull", "tayb-ull", "table", "tabletable", "taaaaay-bull".
It feels a bit like this has happened when people say, "Britney's back". Whenever Britney releases a single, or does an awards show performance, or nips out for some new vanilla candles, it starts. "Britney's back", "Britney is back", "Britney Spears is back". But back from where, exactly? And in what way? The woman hasn't technically stopped working for years, and the last time we saw her was just a few weeks ago, strutting her stuff at the Billboard Awards.
Clichés aside, Britney Spears genuinely is back, this time with a brand new single called 'Make Me'. Even when her personal life has been - how shall I put this? - rocky, Britney's musical output had always been on form - until 2014's 'Britney Jean', that is, largely considered a wobble in her otherwise flawless run of albums, so the pressure is truly on this time around.
What I will say about 'Make Me' is that it's a surprise. Far from the hit-you-round-the-head beats of 'Work Bitch' and the everything-but-the-kitchen-sink-good-God-what-even-was-that-and-featuring-Iggy-Azalea-what-were-they-thinking vibe of 'Pretty Girls', it's an unusual lead single for Britney, in that it's far more mid-tempo and sultry than we're used to.
Opening with what appears to be an AutoTuned meow from David Cameron's second favourite animal, Larry the Downing Street cat, the track places a surprisingly large amount of emphasis on vocals, with Britney singing on the chorus: "I just want you to raise my roof, something sensational" (which sounds a little like something a camp older woman on 'Homes Under The Hammer' might say).
In short, it's nice to hear Britney attempting something new. I wouldn't necessarily fancy a whole album of it, admittedly, but it's great to see her trying her hand at a new style.
Bop for single two, though, yeah?
Listen to 'Make Me' (feat. G-Eazy, not to be confused with Jeezy, Gina G or short-lived Irish 90s rapping duo Buffalo G) below:
But the question is how many Downing Street cats out of five have we given it..?

2. Snakehips - 'Cruel (feat. ZAYN)'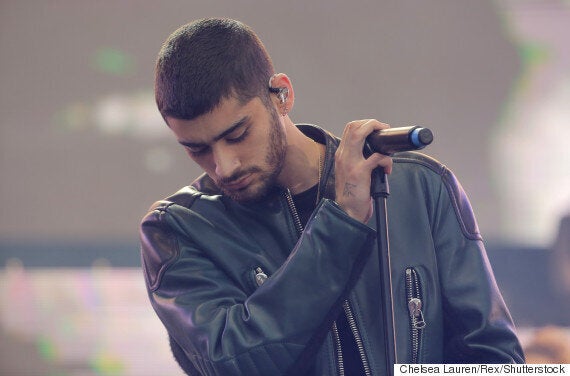 There's no point in pretending I'm familiar with the work of Snakehips and so let's do a HOP SKIP AND JUMP over to their new song's press release, shall we?
"'Cruel' is a collaboration that will excite many; touted as the UK's answer to RnB [that stands for rhythm and blues, fact fans], Snakehips won an Ivor Novello for recent top 5 single 'All My Friends'."
A quick spin of 'All My Friends' reveals that I do, in fact, know the song, but frankly we're not here to talk about that, are we? We're here to talk about the fact that 'Cruel' features none other than Zayn Malik, or ZAYN as he is now calling himself. ZAYN. You have to shout it like that.
How's 'Cruel' sounding? Well, because Zayn is a grown-up now, there's a some swearing (gasp) and some sexual references (gee, whizz!), but if you can pick your monocle out of your Martini glass and stop shaking your fist like a policeman in a 'Dennis The Menace' cartoon for a sec, it's actually a really good song.
'Cruel' should hopefully give Zayn the dance-floor hit that mid-tempo chart-topper 'Pillowtalk' and no.38 smash 'Like I Would' both failed to deliver for him, while Snakehips can keep on proving themselves as the "UK's answer to R&B" and "winning Ivor Novellos" and all that business.
So yeah, I like it. Have a listen to 'Cruel' below:
And how many Larry the Downing Street cats out of five does it get...?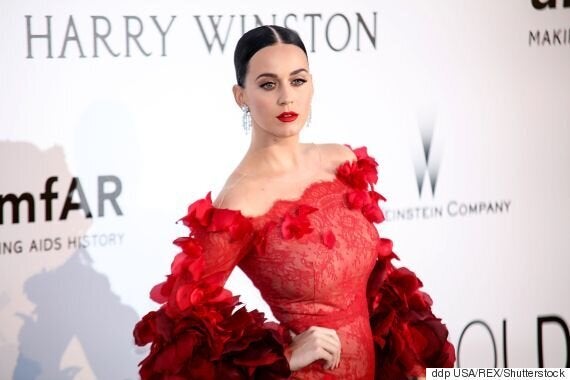 When I planned this article, I had already picked my "big three" songs for the week and it was all very exciting. Then, when I woke up this morning, there was a gift from the pop gods in the form of a new Katy Perry song. Who saw that coming, eh? So anyway, sorry Tinashe but you've been bumped. Maybe next time, yeah?
'Rise' is the first track to be lifted from Katy's upcoming fourth album, but she's keen to point out that it's not a lead single, rather it is an amuse bouche (cheeky), just in time for the Olympics.
'Rise' basically picks up where 'Roar' lifts off. It's nice enough, but the lyrics are a bit heavy-handed on its positive affirmations, which sound a bit like they've been picked out of some class of "empowering cliché" hat.
"I won't just conform", check. References to "victory" and "fighting", check. However, there is a line where her own inner monologue calls her "ye of little faith", which makes me immediately want more pop songs to feature the word "ye".
There's only so wrong you can actually go with a Max Martin co-production, and if I were about to throw a javelin or leap over a sandpit or whatever it is people do in the Olympics, I imagine I'd probably feel empowered listening to this. But I'm hoping the rest of the album is a little bit more imaginative.
If you are about to throw a javelin or leap over a sandpit - or even if you're not! - you can give 'Rise' a listen below:
And finally, BRING ON THE CATS...