1. Kate Nash - Good Summer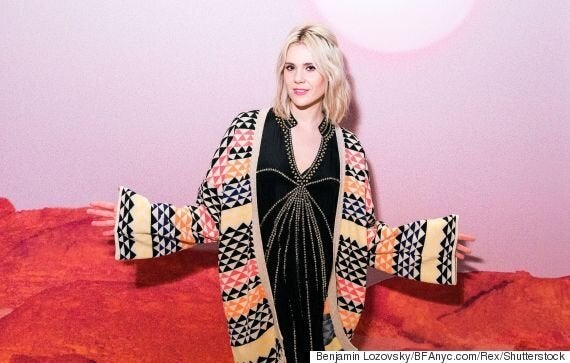 Kate Nash is a funny one, isn't she? Do you remember that summer when Foundations came out while you were a teenager and you thought it was the best song you'd ever heard, even though in the entire song the only rhyme she managed was 'bitter' and 'fitter'? Remember that? Through the haze of Blue WKD and sunstroke and 100 spins of Mercy by Duffy... yeah, I think I just about do remember it.
As far as many people are concerned, the story ends there. For those less up to date with Kate Nash's career, I'll fill you in quickly: she then released the slightly more punk-influenced My Best Friend Is You and then the even more punk-influenced Girl Talk. It was, largely, a bit of a racket.
Nestled in amongst Girl Talk, though, was OMYGOD!, a surprisingly lovely and melancholy number about the seldom-discussed subject of the sun being out but not actually wanting to have any fun. So when I heard Kate's new single was called Good Summer I thought, "hmmm... Kate Nash is a woman who knows how to do a song about summer but do it a bit differently. I'll give that a listen."
And give it a listen I did!
Good Summer is much more electronic and pop-influenced than what you might be used to from Kate Nash, but it's still got her trademark sing-talk style and cutesy, simplistic lyrics. It would be very easy to be cynical about Good Summer, but it's an unabashedly cheerful song about "waiting all year" to have some fun and "feel this good" in the summer. So I'll not be a fun-sponge.
Listen to Kate's ode to the British summer time (the music video features cheese sandwiches and party rings for Pete's sake) below:
Tom Daley's diving partner Dan Goodfellow won a bronze medal at the Olympics this week, but was sadly cut out of most of the front pages. He seemed alright about it, but to give him his time in the spotlight, this week I'll be rating the songs out of five Goodfellows. But how many Goodfellows does Kate Nash's Good Summer get?

Three. It gets three. The bronze, you might say. Moving on.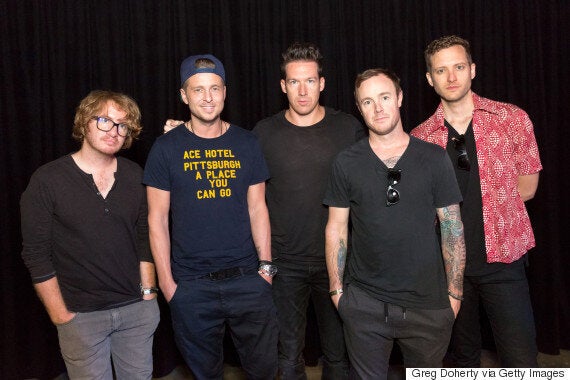 You never really think to yourself "ooh I right fancy a new OneRepublic song", do you? And yet, here we are.
OneRepublic always have one song per album campaign that's just successful enough to justify the next one coming along. Counting Stars was their last one. Will Kids be their next?
Look, I'd love to write more but... honestly. It's a OneRepublic song. It sounds like some other songs, and it sounds like OneRepublic. It's fine.
Here is the face of bronze medalist Dan Goodfellow repeated three times in a row with some white space next to it to visualise my nonchalance towards Kids:

3. Carly Rae Jepsen and Danny L Harle - 'Super Natural'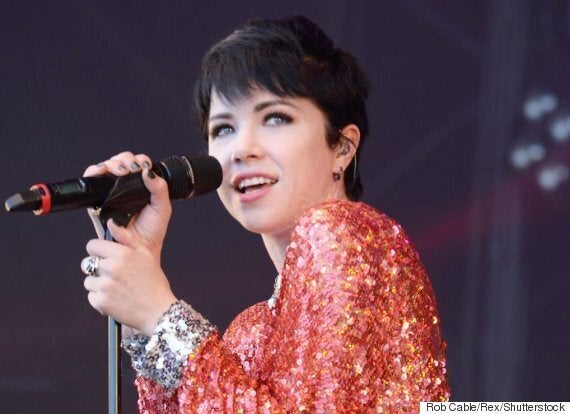 Roughly 500 people bought Carly Rae Jepsen's most recent album, Emotion (or E•MO•TION, if you're a purist), and roughly 495 of those are currently on Twitter RIGHT NOW talking about which of the deep cuts are their favourites, and shouting about how CRJ is the undisputed "queen of underrated albums", "queen of that awkward stage of growing out a mullet" and "queen of breathing in oxygen and then breathing out carbon dioxide".
Super Natural (which is one word but who am I to argue with the "queen of splitting up adjectives"?) takes a step away from the breezy '80s-inspired vibe of Carly's most recent output, in favour of a much more dancefloor-ready sound, courtesy of Danny L Harle's production.
But while Super Natural might not sound particularly like anything she has been responsible for so far, the dreamy lyrics and nonchalant delivery are both unmistakably Carly ("queen of dreamy lyrics and nonchalant delivery" etc.).
Those 500 people who bought Emotion are going to love it, in other words, and MAYBE YOU WILL TOO. Give it a listen below:

And, just for your own well-being, have a listen to Run Away With Me because I promise you it will brighten your day right up. Get Carly those much-deserved Vevo views. Those awful haircuts won't pay for themselves: