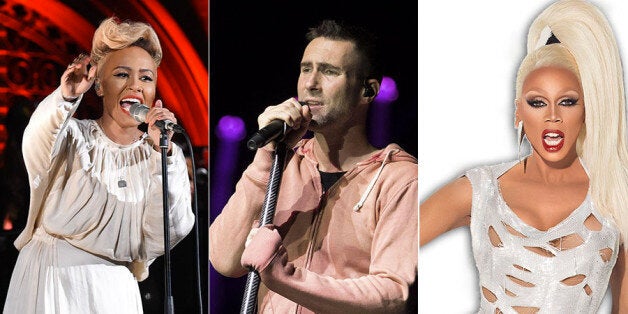 There's a new Little Mix single this week, everyone, and I can't even write about it because it's not out till Monday. Sometimes life truly is not fair. So here are my thoughts on three songs recorded by artists who, sadly, are not Little Mix. It's The Big Three...
Maroon 5 - 'Don't Wanna Know', feat. Kendrick Lamar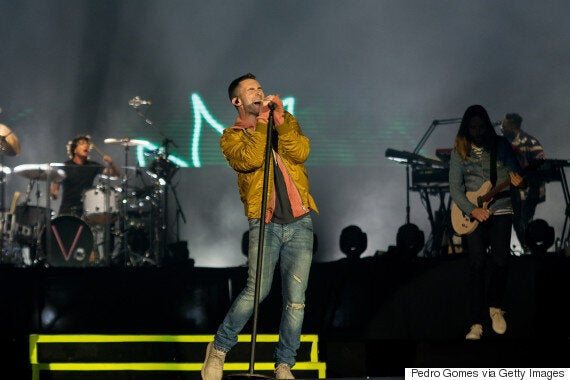 The great tropical house wave of 2016 has claimed another act, with Maroon 5 becoming the latest group to give their sound a drastic shake-up so they sound like... well... everyone else on Capital Radio at the moment.
Let's face it, Maroon 5 were never the go-to act for artistic integrity, but given that they're first and foremost a guitar band, 'Don't Wanna Know' seems like an unusual move, and I can't help but be intrigued as to exactly what the rest of the group are going to be doing while Adam Levine does this one live. That said, I could have shared an Uber Pool with the rest of Maroon 5 and not known it, so it probably won't be too much of an issue.
'Don't Wanna Know' is a pretty decent song, in Maroon 5's defence. It could easily be an Olly Murs single, which I guess is either a criticism or high praise, depending on whether you like your popstars to be on the "cheeky" side. Similarly, there's nothing about it that makes it sound distinctive of a Maroon 5 track which, again, is either good or bad news depending on how you feel about them.
The fact is, though, that 'Don't Wanna Know' is already going to sound dated in about three weeks, to the point where it's surprising that Kendrick Lamar's rap doesn't contain references to Pokémon Go, Harambe and Honey G.
Before I rate the song officially, I'd just like to pay tribute to one of the greats we've lost this week. Specifically, the Great Barrier Reef. RIP. How many Great Barrier Reefs out of five does 'Don't Wanna Know' get?:

Emeli Sandé - 'Garden' feat. J A Y E L E C T R O N I C A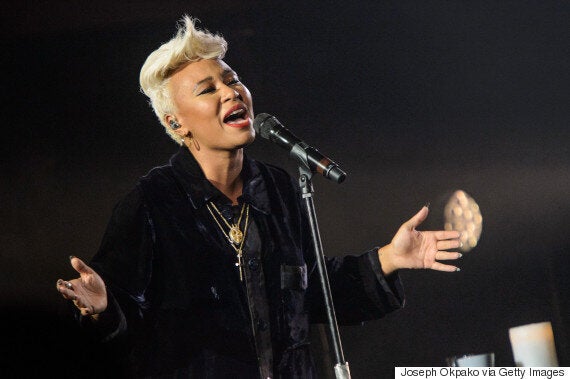 By the time Emeli Sandé had given her five hundredth (let's be real, it was probably four or five, if that) performance of 'Read All About It' of the summer in 2012, it was fair to say that she was in dire need of some cool points. Even Jessie J felt like a relief from her omnipresence, and that's never a good position to be in.
Well, she took some time out, and now she's back. The first single from her new album, 'Hurts', got critical acclaim when it was released last month, and now she's unveiled her collaboration with J A Y E L... do you know what? I'm not doing that. I'm going to call him Jay Electronica.
Anyway. Emeli Sandé and Jay Electronica. They've got a song together. And do you know what? It's actually very cool. Seriously. It sounds like something either of the Knowles sisters would put on their 2016 albums, and there are some spoken word bits that make us want neither to "shout" nor "scream till the words cry out".
And here is some really poor Photoshopping to illustrate my approval:

RuPaul - 'Read U Wrote U', feat. Alaska, Detox, Katya and Roxxxy Andrews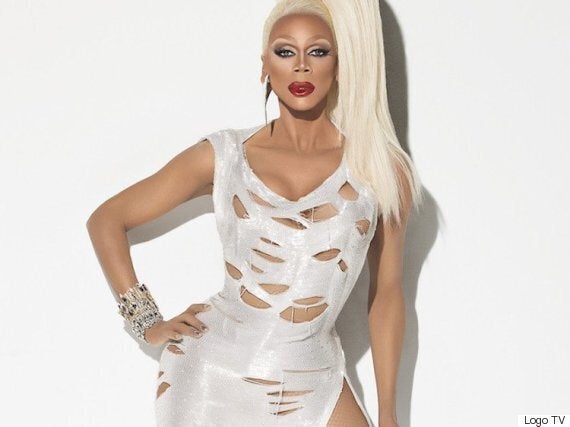 Now, as 'Drag Race' fans will know very well, when the queens start releasing music, it goes either one of two ways. Either you're in the camp of Adore Delano and Jinkx Monsoon, using the platform of 'Drag Race' to launch yourself as the musical artist you've always dreamed of. Or you're sticking out any old rubbish in the hope of paying for a new lacefront.
With so many queens appearing on 'Read U Wrote U' (each one gets a verse to rap on, which I'm guessing is part of their challenge in the final episode, I haven't seen it yet and I'm desperately trying to avoid spoilers to the point my iPhone is in my desk drawer) which side of the fence does it fall on?
Well, as it turns out, both. Anyone who's heard Alaska's album 'Anus' knows she can hold her own surprisingly well when it comes to music, even if it is rapping, but it's Katya who's the surprise revelation of 'Read U Wrote U'. Who knew a rap in a faux Russian lilt that name checks herpes, Lenin and the Cold War would be so delightful?
The problem with their strength is that fellow finalists Roxxxy Andrews and Detox kind of pale in comparison, Detox isn't even in time and Roxxxy just serves as a reminder that she isn't Tatianna.
And you know what I think, but what does the late, Great Barrier Reef think?

Gone, but never forgotten.
Related