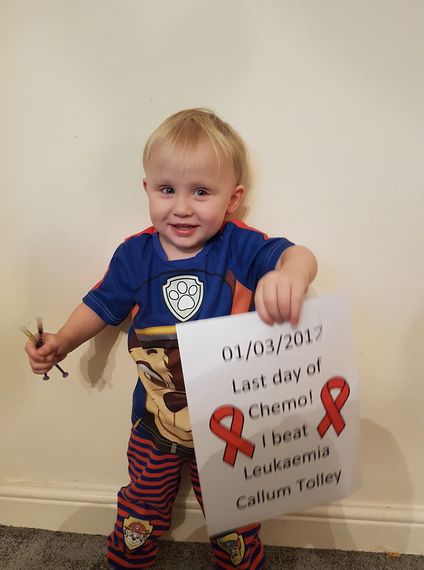 On 2 March this year, our 2-year-old-son Callum rang the end of cancer treatment bell on the children's ward at Alder Hey Children's Hospital. His mummy cried as she lifted him up to ring it in front of all the nurses who had supported us, our older son Lucas read out a poem, and I shook like a wet lettuce.
It was an emotional day and marked the end of an incredibly stressful 2 years and 3 months of chemo for leukaemia. Watching him dancing around showing off to the nurses that day, you'd never believe how ill he has been.
Callum was just a baby when he was diagnosed, 12-weeks-old. He was transferred for specialist treatment at Alder Hey, an 80-mile round-trip from our home in Cheshire. And since then we've made hundreds of trips to the hospital and back, and have covered thousands and thousands of miles in our car.
Not many people realise that parents who have a child in cancer treatment regularly travel huge distances to specialist hospitals or how expensive all that fuel and fees for hospital parking can get.
For my wife Natalie and I the extra travel costs, alongside all the other costs we faced, crippled us financially. Which is why we're supporting charity CLIC Sargent's Cancer Costs campaign for better financial support for parents. Please sign this petition.
There is a government scheme that reimburses hospital travel costs in full, but unless you are on a very low income, under £16,000 for your entire household, you don't get any support at all. We wouldn't have qualified. To me I think this type of support should be means-tested.
We did receive Disability Living Allowance (DLA), a benefit for sick children which helped us with some of the travel extra costs and other costs we had during Callum's treatment, and that helped a lot. But even so, there was a massive gap between what we had coming in, and what we were spending on extras.
And as I've written about before, for no good reason at all, you can't apply for the mobility component of DLA that is there to help out specifically with the costs of getting around when you have a poorly child until your child turns three.
All of these problems mean that charities often have to step in with grants to help families like ours, and that many parents in our position turn to family and friends for help, or get into debt with credit card companies. Just to get their kid to hospital for the treatment they need.
Please sign CLIC Sargent's petition asking the Government to review how they can support families like ours with their travel expenses, because to put it bluntly, without CLIC Sargent's help, we wouldn't have had the money for the diesel we needed to take Callum to hospital. And they can't help every family.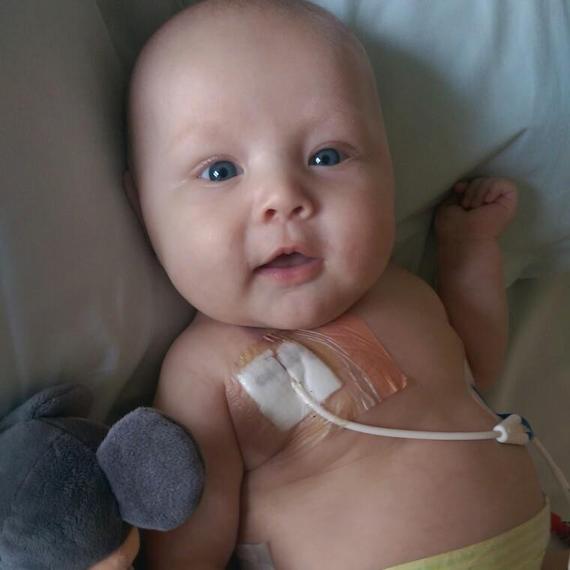 Callum is still recovering. He's not had any immunisations at all because he's been too ill so we have to keep a careful watch on how he is for a long time yet, and still have to take him into hospital if he gets a temperature. We've been to our local hospital five times over the last fortnight.
But things are starting to become more normal for us, or what we call our 'new normal'. He is now in nursery and learning and developing at a much higher rate. He hates being cooped up, he's been cooped up far too long, so we're getting our garden done so it's safe for our boys to play outside together...and we're expecting our third child in August!
And even though Callum's treatment is over, I'm going to keep speaking out and sharing our story to help change things for parents who have a child with cancer who are struggling now, because I know how tough it is and I know how much they need your help.
Children and young people's cancer support charity CLIC Sargent is campaigning for better financial support for young cancer patients and their families, please read and sign its petition. To find out more about the Cancer Costs campaign please visit: www.clicsargent.org.uk/cancercosts