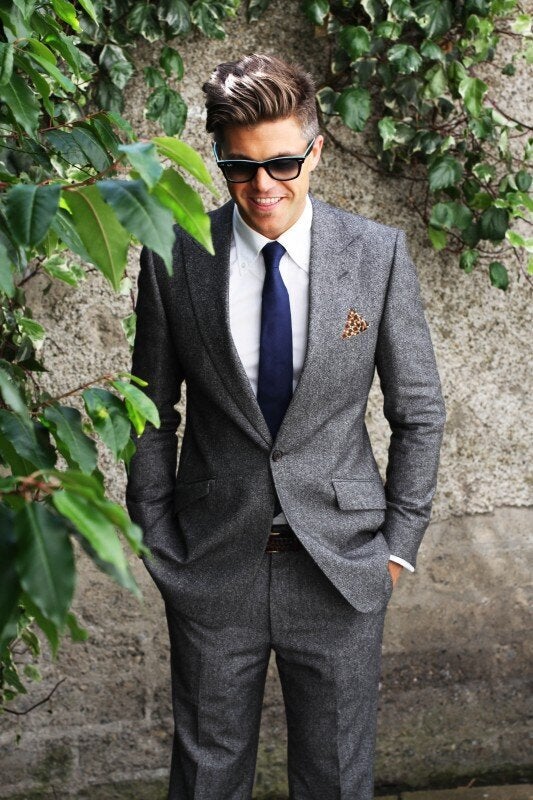 The festive seasons presents many an awkward sartorial scenario, no more so than when it comes to dressing for the much-hyped (READ: dreaded) Christmas party.
Women to a certain extent have it easy. A recipe of party dress, vertiginous heels and some sparkle, make it a relatively straightforward process. Men on the other hand, not so much. The key is not being either under or over dressed.
I recommend a sharp suit with a few casual touches. I absolutely adore this single button, peaked lapel tweed suit from Reiss. It's incredibly tailored, comfortable and is the perfect fit for me. Remember when it comes to suits, fit is king. The marble effect of the fabric really catches the light, emphasising the different shades of grey. I kept it simple with a white dress shirt from Zara, navy tonal tie from M&S and a vintage printed pocket sqaure.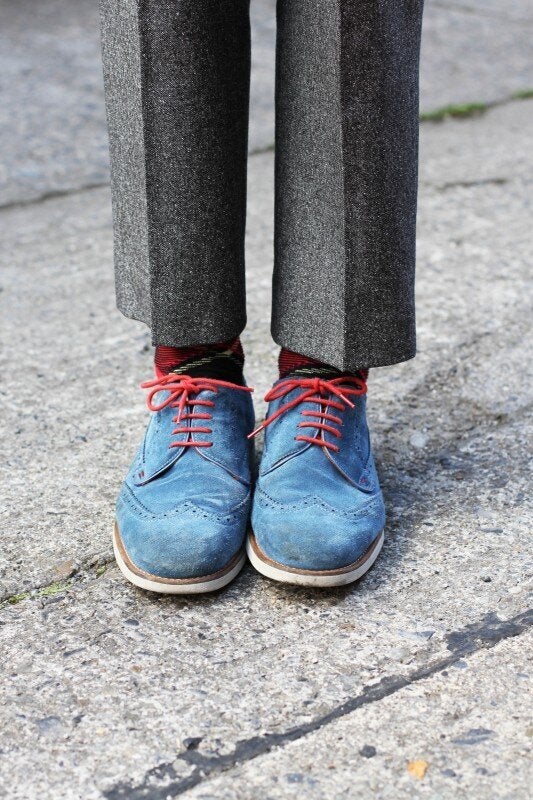 An injection of colour comes in my socks and shoes, a pair of Tommy Hilfiger blue suede brogues. The original lace is blue but I changed them out for a red pair that pop. The blue is picked up again in my sunnies, a classic Ray Ban Wayfarer with blue trim. In fairness, you're unlikely to wear sunglasses to your Christmas party. In fact, I strongly recommend against it.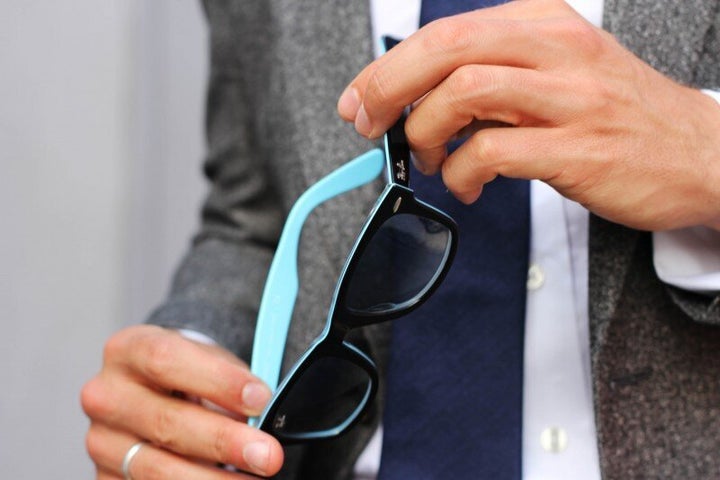 Finishing touches courtesy of Tom Ford's Lime Azure. I know you can't smell it but no night is complete without it.