My barber tells me I'm a lucky man. I've been blessed with more than my fair share of hair. Recently though, a somewhat awkward encounter with an old school friend, who's now bald as a coot, reminded me that not everyone is in the same boat. It got me thinking of hats and this season's crop of stylish 'chapeaux'. Even if you're not follically challenged, donning the right 'lid' can really elevate a man's style. Indeed, up until the 1950′s men were rarely seen without one. And the recent Hackett show at London Men's Fashion Week, or 'London Collections: Men', to give it its official title, certainly indicates that hats are back.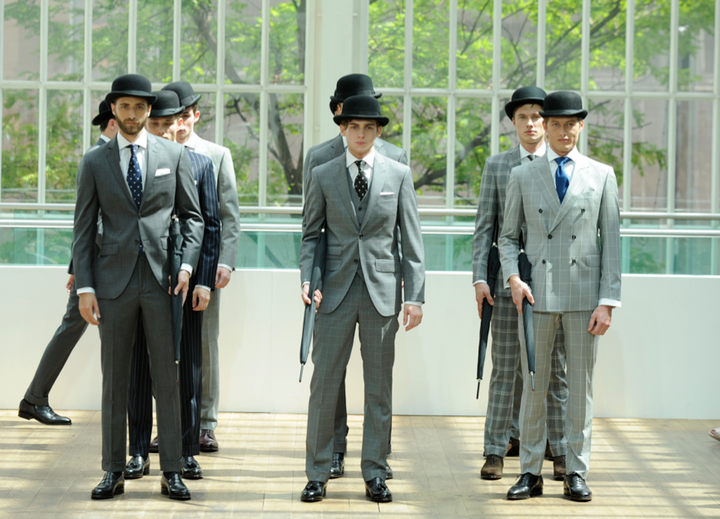 Reminiscent of the Great Gatsby and a bygone era of dapper men's dressing, the show featured everything from double and single-breasted suits, seersucker jackets, powder blue linens, peaked lapels and white brogues. It was the show finale that had us all sitting upright; a troupe of 18 models took to the catwalk decked out in various suit styles with one thing in common - all the looks were topped off with a bowler-hat. Here, hats are a statement rather than an accessory. As Hackett show us, statement hats can actually drive a fashion trend.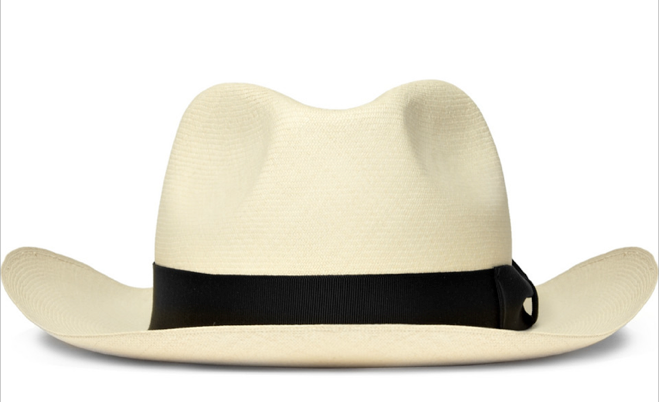 The classic sophistication of a big-brimmed traditional Panama hat is tough to beat at this time of year. It's no matter of chance that the Panama has enjoyed mainstream popularity for decades, adding a touch of old-school charm to any summer look. Lock & Co, arguably one of the best hatters in the world, make a cream hand-woven Panama with a black grosgrain ribbon. Pure class.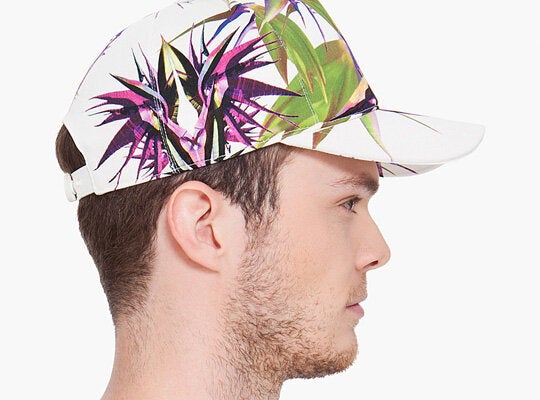 Right now though, I'm enjoying the youthful, humour-infused, snapback cap variety that's making a comeback. Givenchy's 'Birds of Paradise'-print set the bar this season for fun, colourful, boyish charm. Admittedly a green and purple floral is not going to rock every man's world but it's the offshoots that a bold, left-of-centre collection like this inspires. Topman are never slow to follow suit and their quirky collection of snapback caps features a tropical Hawaiian pattern as well as the super-kitsch navy barracuda design.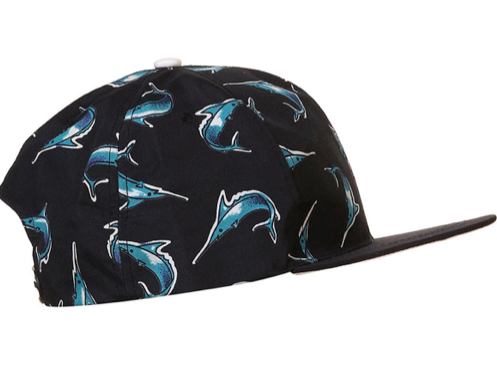 The perfect accessory if you want to bring a touch of trailer-trash thug to your look. Or you could just go for a bowler.