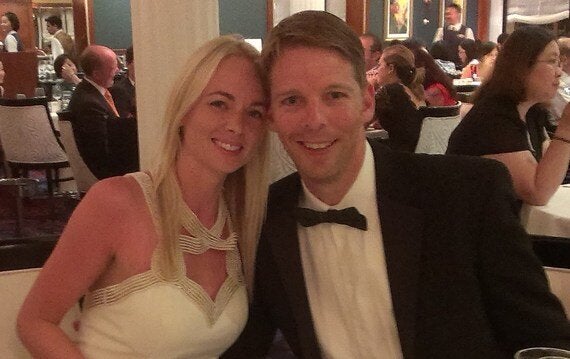 The champagne has been on ice for 20 years.
It was in 1995 that I won a bottle of Dom Perignon for winning a pool tournament. Not being that great at pool I realised this was probably going to be a one-off so rather than jumping up onto the table and spraying it everywhere like I'd just won a Grand Prix - which was my initial instinct - I decided there and then I'd keep it until the birth of my first child.
Cut a long story short, two decades later it's still on a shelf in my fridge waiting to be opened.
Relationships have come and gone and commitment has been avoided until earlier this year when I finally decided to settle down (or, to put it another way, I managed to hide my obsession with sport from a woman long enough to trick her into marrying me).
In truth, the commitment was made three years ago when Hannah and I bought a three bedroom house together. In comparison to living with someone for the first time, and suddenly finding myself watching EastEnders and The X Factor instead of The Ashes and NFL, married life hasn't meant much of an adjustment.
But being the son of a shop steward and the daughter of a socialist we'd both been brought up to view living with two spare bedrooms as the height of bourgeois excess so as soon as we'd made our coupling official in the old-fashioned sense we turned our attention to having children.
Which brings us to August and our belated honeymoon cruise on the South China Sea.
We'd docked in the Vietnamese port of Vung Tau, two hours' drive south east of Ho Chi Minh City, and were about to embark on a day trip to the Cu Chi tunnels. This was a small section of an underground lair that stretched across most of the southern half of the country and had hidden the Viet Cong from the Americans in the Vietnam War.
They'd widened the tunnels out a bit now to suit the King Kong-style waistlines of luxury cruise ship passengers, put some lighting in and turned it into a popular visitor attraction.
I'm never comfortable describing myself as a "war enthusiast," it puts me in the same bracket as Hitler, Genghis Khan and one of my ex-girlfriends, but I find military conflict fascinating and the chance to climb on a real American tank and fire live rounds from an M60 machine gun floated my boat more than another day spent idling around the Voyager of the Seas' pool.
So there I was pottering around trying to work out how best to attach the strap of my money belt to thwart Vietnam's modern day army of moped muggers when my wife stepped out of the bathroom with something that looked like an electric toothbrush and a big smile on her face (something which only reinforced my initial thought that she was showing off about her toothbrush). But, no, it was something more life-changing than shiny white teeth.
"I'm pregnant," she said, waving a stick she had very recently urinated over under my nose.
Struggling manfully to avoid reacting to this momentous event by screwing up my face, I ignored what my sinuses were telling my brain and grinned gormlessly in the knowledge that my bits worked.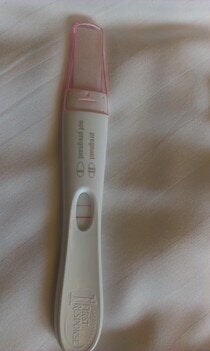 The second thing that crossed my mind was "I guess I'll have to go to Cu Chi Tunnels on my own then." Perhaps marriage hadn't entirely shaken me out of that mindset of looking after myself after all.
As a dad-to-be your sense of responsibility doesn't really kick in when your offspring is not even the size of your fingernail and now that Mother Nature had confirmed I wasn't firing blanks I reasoned my future son or daughter wouldn't want me to miss out on firing more live ammo out of the barrel of an M60. To my wife, however, who had planned this pregnancy with all the thoroughness of the Tet Offensive, a fully fledged human being had bedded down inside her womb that needed protecting from the outside world. And her mind soon started racing about just how dangerous our immediate outside world was.
Just beyond our cabin window was a country with 17,128 cases of malaria last year. You can't go nine months in Asia without someone coming up with a new name for a virulent strain of seemingly drug-resistant flu. If that wasn't enough, she couldn't remember if she'd taken her folic acid tablet the day before.
If the first five minutes of being parents-to-be was anything to go by than one thing was for sure.
By the time the baby arrives I'm really going to be in need of that drink.
Related