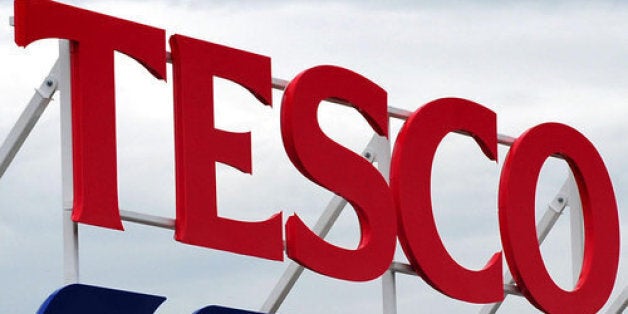 This week, leaders from around the world will gather in New York for the UN General Assembly. Climate change, conflict, and poverty will all crowd the agenda. But one issue on many people's radar is food waste. It might not grab the headlines, but the need to tackle it is urgent and compelling.
Look at the facts. Each year a third of the world's food wasted. It's the equivalent of around 1.3 billion tonnes. By any standard, this level of waste can't be acceptable. It gets worse when you consider the social, environmental and economic impact.
Right now, 800 million people around the world are malnourished. In other words, one in nine people are going hungry each night. From an environmental perspective, food loss and waste is causing around 8% of all greenhouse gas emissions. If food waste was a country, it would be the third biggest emitter of global greenhouse gas emissions.
For anyone running a business, the economic costs of food waste are staggering. The global economy loses almost a trillion dollars every year from food that's lost or wasted. Yet according to the latest research, for every £1 invested in reducing food waste, there's a £14 return.
For all these reasons, and many others, the UN has made food waste the focus of one of its Sustainable Development Goals. Target 12.3 of the SDGs calls on the world to halve global food waste by 2030. A huge task, but one which will bring huge benefits for citizens and stakeholders in every corner of the world.
That's why "Champions 12.3" exists. Two years ago, the Dutch Government helped bring together a group of leaders from across business, government and civil society to help accelerate progress towards the 2030 target. On behalf of Tesco I have the honour of chairing Champions 12.3. This week, we will be meeting in New York at the home of one of our members, the Rockefeller Foundation.
Over the last year, we've started to make progress. A big step forward was the news that food businesses from the US, including Kellogg's and Walmart, had signed up to the 2030 target. According to the latest progress report published today by Champions 12.3, more countries and cities are now making clear commitments to reduce food waste - but far more is needed.
Some of the actions required are quite simple. The first is transparency. Right now, too few countries or companies are measuring the amount of food that is lost or wasted. Unless we have the data, we won't know how, or where, to act to make a meaningful difference.
Four years ago, Tesco took the step of publishing our UK food waste data for the first time. We know from painful experience it can be uncomfortable to provide this level of transparency. But it's the right thing to do. The numbers reveal that around 0.5% of our food is wasted. This probably makes us one of the more efficient food retailers. But in a business that serves around 50m customers a week, that still adds up to over 46,000 tonnes every year - around a third of which is safe to eat. Our goal is to make sure that no food that's safe for human consumption goes to waste by the end of 2017.
Now we are taking that commitment to transparency a step further. Our businesses in the Republic of Ireland, Poland, Slovakia, the Czech Republic and Hungary are publishing their food waste data for the first time. That insight will help us take more action to reduce food waste in our operations across the world. Our plea on behalf of Champions 12.3 is that more food retailers in all countries provide the same levels of transparency.
The next step is setting targets. Today, only 1 in 4 of the world's population live in a country or region with a target to reduce food waste. Nearly 60% of the world's 50 largest food companies have set targets to cut food loss and waste from their operations. But we need more businesses and nations to sign up to the UN's 2030 food waste target. Today Tesco's 24 of Tesco's largest food suppliers, including Müller, Hilton Group and AMT, have announced that they too will adopt the 2030 target, starting by measuring food waste in their own operations within 12 months.
The final step is innovation. Some of the changes required may sound small on the face of it. Take food date labelling. All the research shows that confusing date labels are a major reason why people throw away food that's safe to eat. So today, the Consumer Goods Forum - a group of over 400 food businesses worldwide - have issued a call to action for standardized food date labels worldwide by 2020. If we meet that deadline, the effect could be game-changing.
Over the last few years, the world has woken up to the impact of food waste. It's becoming an issue which businesses, NGOs and governments are coming together to address. But there is so much more to do. In particular, more must be done to invest in new food storing technologies, and to build capacity across the food supply chain. I know that the will to reach the UN's 2030 target is there, but we need concerted action to deliver it. The clock is ticking.
Related