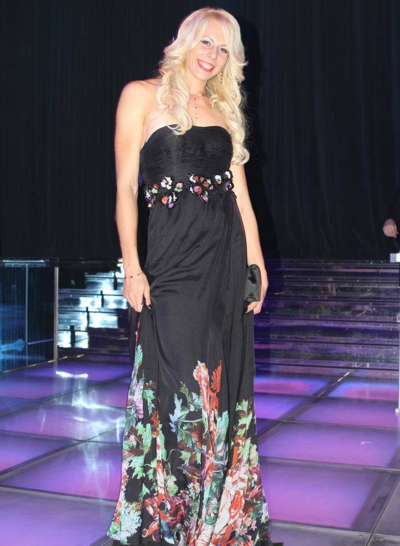 In any normal year Andy Murray would be assured the BBC Sports Personality of the Year. Brushing aside lame attempts at humour by those who insist the Scotsman is somewhat deficient in a key ingredient of the title - just look at what he has achieved. He finally put to bed that much trotted out quote regarding the years that have passed since Fred Perry won a Grand Slam. Andy Murray, US Open Champion, was not just a contender anymore. Of course it wasn't his first big title of the year, that had come in August at Wimbledon. The traditional green painted over in a bright shade of purple and adorned with five interlocking rings. Murray took gold unexpectedly. So what of those for whom gold was expected.
Literally is a much misused adverb these days, but Jessica Ennis literally was the postergirl for the games. Nowhere did the weight of expectation fall more heavily than on the slight frame of the Sheffield athlete. Not that it showed. Ennis was speed personified. In the 100m hurdles she glided over in 12.54 seconds, a time never before seen in the heptathlon. It matched exactly the time which took gold in the individual event of the previous games. Ennis followed that up with a PB in the 200m. After day one that weight of expectation was now laced with anticipation.
In Daegu a year before, Ennis had been expected to win and hadn't. This time there was something different. Sports people like to tell us that you write your own destiny. If there was a time to doubt this fundamental belief it came around 9pm on a Saturday night in August when destiny wrote the script. It was a night which rained glory for Team GB. None more so than for Jessica Ennis. I'd argue that Ennis' gold was the biggest of the games. The most emotional, though Mo Farah's double was a close second. However Ennis was first. Her gold seemed to be the one which took hold of the nation and lifted it to new heights. If our swimmers had taken us into the second week with doubts still remaining, Our athletes killed off any such doubt, and it all started on that Saturday.
So I believe, despite whatever the phone lines at the BBC come up with, Jessica Ennis is the true Sports Personality of 2012. Not just for her, but for the unsung hero that his her coach, Toni Minichiello. The supercoach who rebuilt Ennis after a fractured foot, and turned a light-weight Athlete into one of the finest heptathletes there has ever been. I like Jessica. I like her down-to-earth manner. I like her drive, and her determination, and I like the fact that she is a true Ambassador for Britain. However, it's here where I must take off my Union Jack cape and stop singing Rule Britannia. For I am a weak patriot.
I've long argued that the heptathlon would make perfect Saturday night viewing. It's packed full of personalities and each one has their strengths and weaknesses. I'd take it over the X-factor or whatever Ant and Dec are peddling on ITV these days. So you might expect that I was cheering Jess on all the way on that historic night. I'm sorry to admit I wasn't. Don't get me wrong, I was thrilled, delighted, and even quite emotional that she won. Though hand on heart it was another I wanted to see wearing the Gold.
At the 2011 World Championships the diminutive Ennis had been usurped by a Russian Athlete. Tatiana Chernova could be from central casting. Tall, blonde, powerful, and glamourous she would be perfect addition to any Bond film. Indeed when I finally put pen to paper on that spy novel, I've always wanted to write but keep kicking the can further down the road, Chernova will be my muse. She is also a dear friend.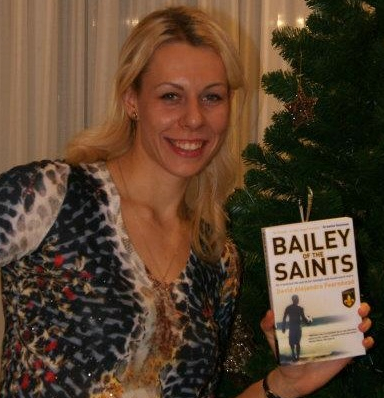 Less than a couple of hours after being crowned World Champion we spoke. Her first words to me were "How are you?" She'd just won gold at the World Champs and she wanted to know how my day was. How can you not like someone who is so genuinely modest and self-effacing?
I've followed Ennis' career with interest long before she became a household name. I've seen national newspapers fawn over her, where once I could not drum up any column inches for the athlete, and I've read interviews written up by journalists whose interest in athletics lasts only as long as their short assignment. Less than a week after the games I phoned a national newspaper with an interesting athletics story only to be told. "Sorry, we're done with Olympics stuff now, it's back to the football."
So I hope Jess wins Sports Personality of the Year and I hope that the media will take more of an interest in our future athletes. Athletes such as Katarina Johnson-Thompson who I predict will be the next gold medal heptathlete Britain produces - no pressure. By then perhaps my conflict of interest will have subsided and I can cheer on KJT as both a friend and fellow Brit. As it is, come the World Championships next year, it's a case of sorry Country, my friend needs me. I'm hoping Tatiana will win back her crown.