1. Lucas Romero, Argentina. estimated value £3-6m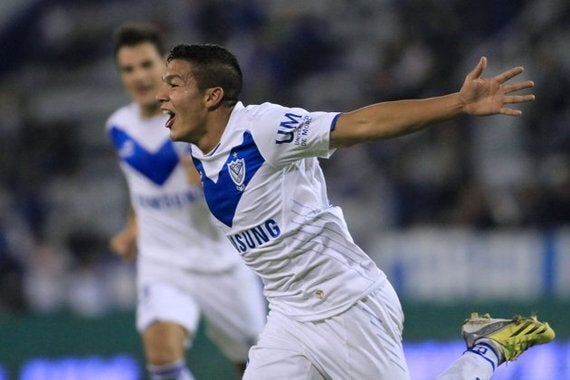 image:Club Atlético Vélez Sarsfield
The 20-year-old defensive midfielder is the target of several Premier League clubs and has also seen interest from Sevilla and Torino. Dubbed "Baby Mascherano" in his native Argentina, the U20 International is hotly tipped to become a full International having already made nearly 100 first team appearances for his club Velez Sarsfield - including playing in the Copa Libertadores. Romero qualifies for an Italian passport meaning he is eligable to play under EU regulations. Despite bids from clubs in Brazil, Spain, Germany and Italy, his German-based agent Anastasios Maragozidis has told the press,
"Romero wants to play in the English Premier League as he feels his style is best suited to the English game."
2. Kevin Wimmer, Austria. estimated value £4-7m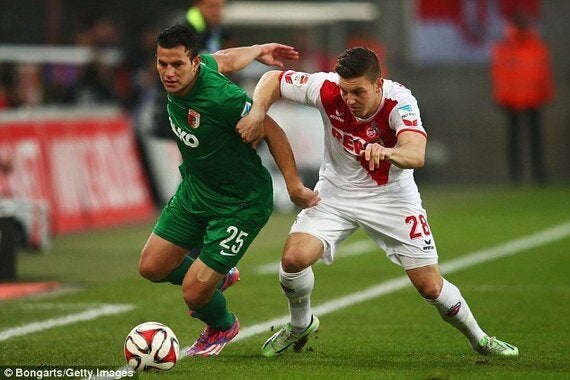 The Cologne defender could well be a Spurs player by the summer having been tracked by the North London Club for some time. The 22-year-old, left-footed central defender has impressed at the Bundesliga club, but looks likely to be heading to England for next season. Cologne and Tottenham are reported to have agreed on the sale providing a fee can be agreed on for the Austrian U21 International. Jorg Schmadtke, Cologne's Sporting director, hinted that Spurs may have bid enough to trigger the sale,
'There are limits to everything and if someone goes beyond these limits, then we will sometimes have to sell players'
3. Süleyman Koç, Germany. estimated value £2-4m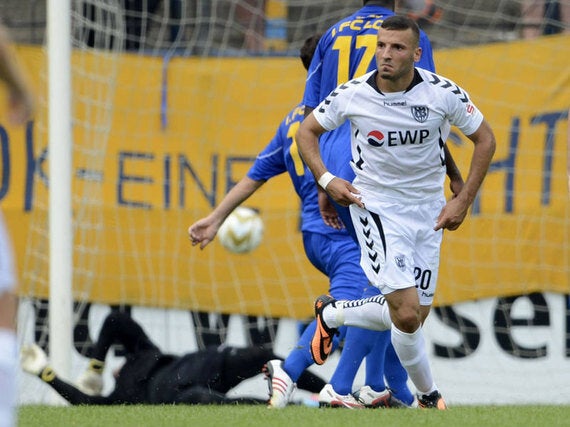 The 25-year-old's career reads like a script for a television movie. Jailed in 2011 for being the getaway driver in a string of robbers, the footballer has since turned his life around and devoted himself to football. He was released early from Prison in spring 2013 on the grounds of good behaviour and has become a model professional, even writing heartfelt letters of apology to his former teammates who he felt he'd let down. His story of redemption has proved so popular in Germany that Coca-Cola even featured him in ad campaign last year. The pacey right-winger was a major factor in the promotion of Paderborn into the First Bundesliga last season firing 8 goals in 14 appearances for his new club. A known admirer of English football, he is being scouted by at least four Premiership clubs for a summer move. On his future Koç says,
"I want to show people that football goes way beyond the pitch. I want to be a role model for disengaged kids. My parents can be proud again."
4. Alexandre Lacazette, France. estimated value £18-25m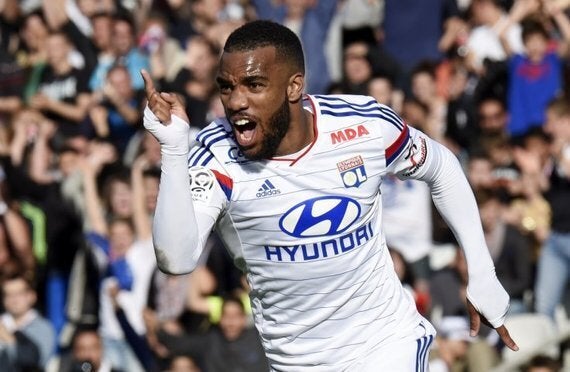 At just 23-years-old the striker already comes with a big price-tag, but it's not put off the likes of Liverpool, Manchester City, Tottenham and Arsenal all of whom have been linked to the player. Lacazette is currently the third top scorer in European football behind Messi and Ronaldo, and his goals have kept Olympique Lyonnais on top spot above the Qatar-backed superstars assembled by PSG. Lyon have previously stated Lacazette is not for sale, but money talks and the player himself has indicated he may well be on his way come the summer. Lacazette told the French Press,
We know that in football, everyone can go every summer. This is not an open door, just reality.
5. Luciano Vietto, Argentina. estimated value £12-15m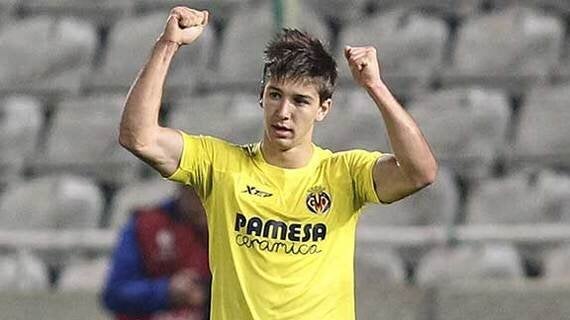 The Villarreal striker is rumoured to be signing for Barcelona, but that hasn't stopped interest from Premiership sides - led by Liverpool. Then Anfield club are known admirers of the 21-year-old who is already past the 20 goal mark having impressed in both La Liga and the Europa League. However, they face stiff competition from Spain with his former coach and fellow Argentinian Diego Simeone wanting to bring him to Atlético de Madrid. Vietto's agent Jorge Cyterszpiler confirmed,
"There is a lot of competition for him. He could sign for Liverpool, we know that he is admired by the reds."