Some multi-millionaire shins a ball into the back of the net and it triggers the commentator to release his pent-up load of superlatives. In sport, tags such as legend are applied with all the exclusivity of pigeon poop in Trafalgar Square.
Inspiration is a different matter.
To inspire takes something more than just a collection of shiny trinkets and titles, and inspirational sportspeople are rarer than champions.
The BBC announces their Sports Personality of the year on Sunday. If it is truly to keep to the ethos of the award then there can only be one winner, Jo Pavey.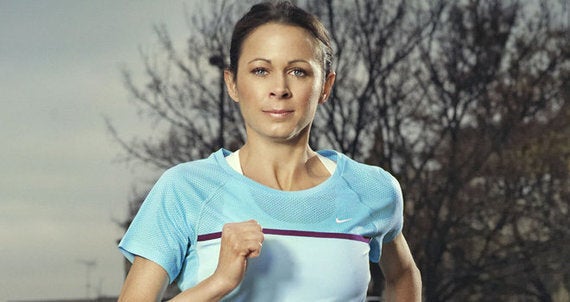 I'm aware that Lewis Hamilton, being the most recently crowned Champion, is one of the favourites. At the risk of upsetting his fans - who seem to take aggressively to the comments section anytime anyone should question his greatness - I don't think Hamilton rightly qualifies for the honour.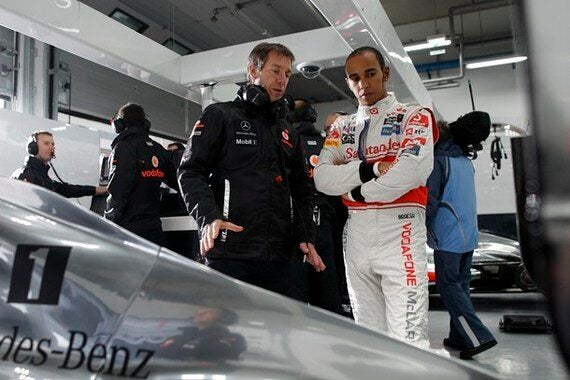 Photo: McLaren Mercedes F1
That's not to say Hamilton isn't a very talented driver, he is, but F1 has long since passed from being a sport of the individual. It is a team sport, where the ability of the driver can only succeed if it is paired with an exceptional car. I'd argue that Hamilton's triumph was as much down to the brilliance of Tim Goss, the Brit who designed the winning car, as it was to Hamilton himself. That's not said to downplay Hamilton, but rather to acknowledge the key technical aspect of the sport.
If you are a betting man, you'd go with golfer Rory McIlroy. The Northern Irishman had a stellar year, Two Majors, World Number One etc...The biggest surprise to me is that McIlroy has not won Sports Personality before. I thought he should have claimed the crown in 2011, when he won his first major. Instead the honour went to Mark Cavendish. SPOTY seems to have developed a recent obsession with Cycling. Three of the last six winners have been cyclists.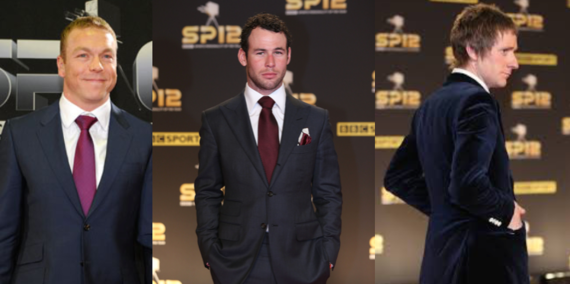 What was also notable about 2011 was that none of the nominees were female. Had Jessica Ennis not lost her World Title to Tatiana Chernova, she might well have been in contention. As Olympic Champion the following year, she too was beaten by yet another cyclist in Bradley Wiggins.
To find the last female winner we must go all the way back to 2006 with Zara Phillips. Not that I have a particular problem with that. I'm opposed to the list being based on anything over than merit, but I delighted that in 2014 we again have a female contender who truly deserves the honour.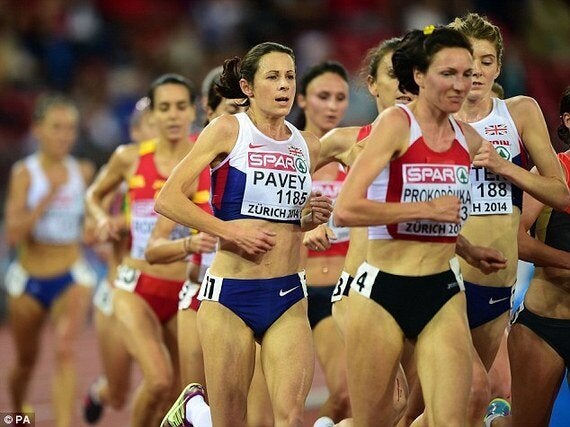 In August, at the age of 40, mother of two, Jo Pavey became the 10,000m European Champion.
Let that sink in for a moment.
That Pavey should be talked of as an inspiration to working mothers is a given, but it's wrong. She should be an inspiration to everyone, men and women alike. Pavey personifies that spirit to which we should all aspire. That no matter how long you've been trying, you never quit, you never give-up, and you keep believing.
In a society where success is more often based on what school you attended, where you live, or which circles you mix in. Sport more than any other industry allows people to step up, and reach for more. Not everyone is motivated by monetary gain, and in no sport is this more true than athletics where the financial reward is so little for so many. Athletics can be a lonely pursuit, one with much pain and little support. To succeed you need talent, but you also need a inner drive. And few athletes embody this more than Jo Pavey.
Pavey will not receive lottery funding next year. Deemed too old by British Athletics, she will again take to track financed by herself and fuelled by her desire make a fifth Olympics. Lets send her there with a recognition that she truly deserves.