Often overlooked for its more famous neighbours, The Grand Duchy of Luxembourg is something between a provincial backwater and a thriving hub of Europe. Now that I live in a much bigger city - São Paulo - here are 8 things that I really appreciate when coming back home.
The Food
For a true Luxembourgish experience try the Mousel's Cantine, attached to one of the country's most famous breweries (yes, there are others), or Um Plateau, both in the Grund area of Luxembourg town.
But with over 46% of foreign population, there are fantastic restaurants from the world over, like Il Fragolino, Lisboa II, Yamayu Santatsu, or Himalaya. The latter serves Nepalese curries that I have never seen matched, not even in London.
The Beer
This brings me to my next point, which is Luxembourg's own beers. Of course you could get your hands on plenty of Belgian, German or Portuguese brews cheaply, but why do that when you can drink the native Bofferding, Mousel, Diekirch or Simon Pils, probably in that order, which we like to do in abundance and at whatever age? Don't worry though, it's brewed according to purity laws and "won't give you a hangover".
The Nightlife
The days of Melusina being the only destination for decadent nights out are over: new developments at the Rives de Clausen and the Rotondes offer, respectively, a complex of bars, and a gig and DJ set venue, at opposite ends of the city. Try Café Mr Dixon, Ennert de Steiler, and Rocas for bar-restaurant-club experiences.
The Language
Many people don't realise that the Luxembourgish language exists, and while it is a German-based language with snippets of French, it is not necessarily comprehensible to speakers of those languages, and it is very much its own thing, with a particular dour charm.
Its colourful expressions include "alles an der Rei? (how's it going?)", or "du decken iesel! (you fat donkey!)". The value of speaking their own language to Luxembourgers - or trying to - cannot be overstated. Failing that, try communicating in English over French or German, because the natives don't like being confused with their neighbours, and they usually speak English just as well anyway. As the national slogan says, "Mir wëlle bleiwe wat mir sinn!! (we want to remain what we are!!)".
Cycling
The Grand Duchy's countryside is beautiful and cycling through it is the best way of seeing it, just ask internationally renowned homegrown cyclists, Andy and Frank Schleck. The route from Luxembourg City to Echternach is both scenic and historic, and can be done in one long day's cycle. If mountain-biking is your thing, there are over 700km of off-road tracks available, and you can start with "Haard-black" trail in the Southern region of Dudelange.
A Visit to The Pétrusse Valley
No trip home is complete without a walk though the Pétrusse Valley, or "Grund", passing perhaps Luxembourg's most photographed view from the Rue Münster bridge near Scott's Pub, and the Abbaye de Neimënster - an international events venue. The Casemates are the Old City's famous fortifications, once used as underground gun emplacement tunnels, and they are the reason for the city being on the UNESCO World Heritage list. Also the crazy golf is not to be underestimated.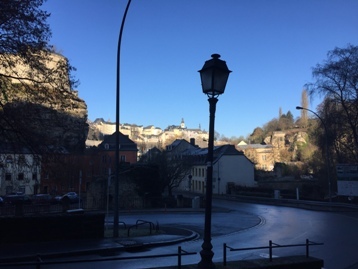 Skateboarding/ Extreme Sports
The Pétrusse skatepark finally opened in July 2016 after prolonged efforts from local skaters and €2 million investment. With a total area of 2.500m2, including two bowls measuring 600 square meters, plus well thought-out and varied obstacles throughout, it is completely off-the-chain and rivals any European city's outdoor skating facilities. Entry is free and it is located within the city's famous valley, just to top off the dreaminess. And, when the weather's bad, don't forget the old indoor skatepark at Hollerich.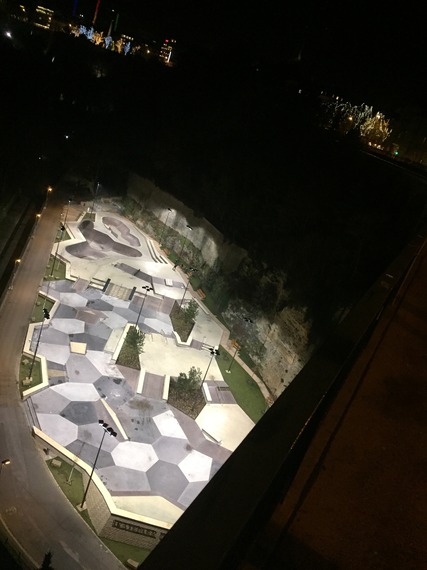 The Christmas Markets
Christmas markets occupy all three of the city's main squares during the season: Place d'Armes, Place Guillaume II and Place de La Constitution. They offer an ice-rink, kids' rides, and of course stands selling Christmas nick-nacks and food. "Gromperekichelcher" (deep-fried potato cakes) with apple compote and mustard, chestnuts, hot wine and Christmas beer are seasonal favourites to send you home the long way.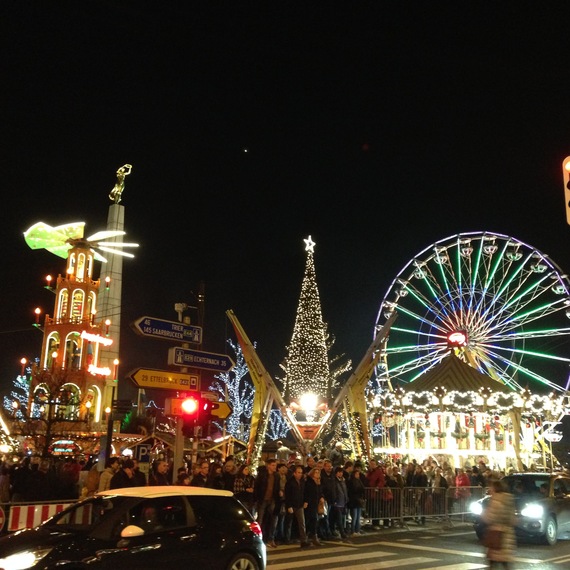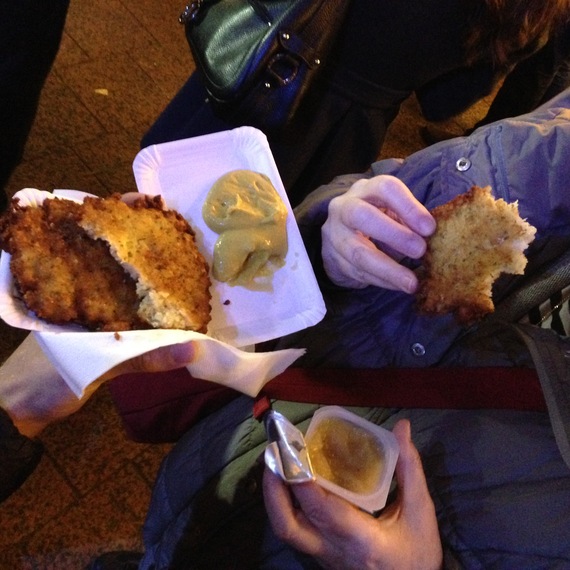 This post has been published on The Huffington Post's blogging platform. The views and opinions expressed in this blog are those of the author and should not be taken as those of The Huffington Post. The Huffington Post does not allow bloggers to acquire products, access or accommodation for review in the site's name.