I was only 25 when I was diagnosed with testicular cancer. At the time, cancer wasn't something I thought was going to affect me, so I struggled to take it all in at first.
Everything moved quickly, I was operated on within a week of my diagnosis. My left testicle had two tumours on it which I had removed, and then I underwent a nine week course of chemotherapy. The day I went in for my first chemo session and I saw a frail lady who'd lost all her hair, that's when reality hit. I burst into tears.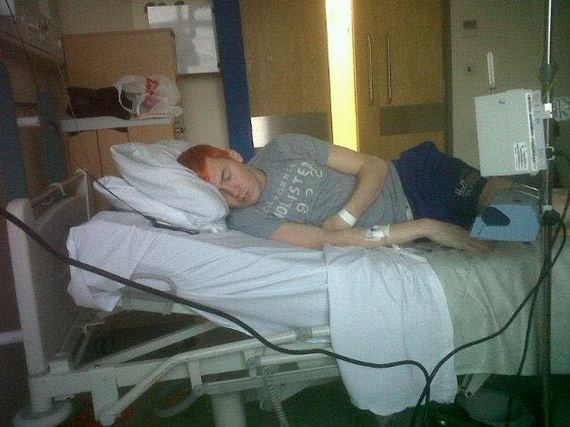 After that, I realised I wanted to do everything I could to turn my diagnosis into a positive, to make it all easier to deal with. That was when I decided to start fundraising for Stand Up To Cancer. The campaign really fits with what I went through and how I feel about cancer, and I wanted to encourage other people to be 'Stand Up' too. To share how good it feels to take back some control.
My fundraising started off small. When my doctor told me I was going to lose all my hair because of chemo, I decided to dye it all the colour of Stand Up To Cancer - bright orange. I wanted to raise money but also wanted to make things a little more light hearted through such a hard time and luckily it ticked both boxes.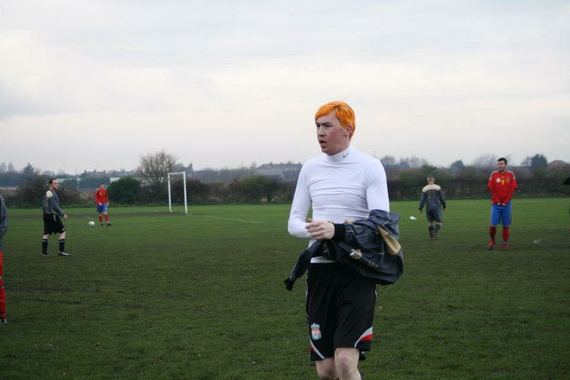 Things got bigger and better from there. Everyone was so supportive and focusing on fundraising really helped as my treatment continued. My girlfriend Chloe has been particularly brilliant, helping me organise different charity nights over the last three years.
One event that really stands out is the charity football match my friends organised. I remember, by the time the match came, my hair was beginning to fall out quite badly. As I was running with the ball it was literally falling off behind me. It was hard to miss, that bright orange!
Now I'm taking on my biggest challenge yet, the Stand Up To Cancer Canoe challenge. Next week, I'll be joining a team of people, all who have been affected by cancer and will be paddling five marathons across five days. We kick off in Chester and end up in my hometown, Liverpool, and what a moment that will be! Throughout the week, Stand Up To Cancer's celebrity supporters will be dropping into the boats to help us on our way - I'll be joined by the lovely Anthea Turner. I met her at the training day and she was great, I'm sure we will make a fantastic team!
It's an honour to be involved. When I was diagnosed, I was a lot fitter, so the challenge is going to be tough. But it's more about the meaning behind it for me. My own experience of cancer will be my driving force. I know how crap it is and I want to raise as much money as possible to help fund research. I've bought a rowing machine to help me get ready - it's going to be a whirlwind of a week!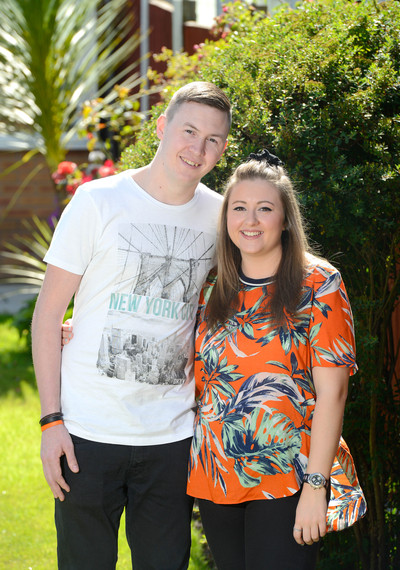 David is taking part in Stand Up To Cancer's Great Canoe Challenge. Stand Up To Cancer is a joint national fundraising campaign from Cancer Research UK and Channel 4.The challenge is taking place from Monday 25 September - Friday 29 September. For more information visit: standuptocancer.org.uk/canoe, to support the Paddlers and donate £5 or £10 text CANOE5 orCANOE10 to 70404*, or donate online at standuptocancer.org.uk/canoe