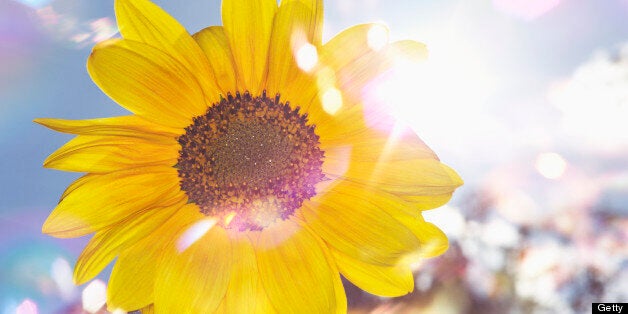 The thunderclouds might be gathering now, but the temperature dial across the UK was stuck at "cooked lobster" for a while and although we can go and eat a whole box of ice lollies to cool down, the plants in our garden are left high and dry. You can make sure that you keep everything well-watered and add plenty of compost to the soil so that it holds on to the moisture better, but it's much easier just to choose plants that grow well in dry conditions. In the same way that some people thrive in the heat, some plants are naturally cut out for dealing with the drought. Me - I handle the heatwave by melting like a gummy bear that's been left out in the baking pavement. Something like a sedum, though, will soldier on and continue to put on a great show in the garden.
We're lucky that we have some of the best plant nurseries in the world right on our doorstep in this country, and they grow a staggering number of plants. It means that no matter how much of a lost cause you think your garden is, there are plants that will grow in it and they will grow well. And so it is with drought. There are plenty of plants that are adapted to these conditions in the wild. Where do you start though? As a rough rule of thumb, if a plant has silvery leaves, aromatic leaves, sword-shaped leaves or hairy leaves then the chances are that it has evolved to live in hot, dry places.
Even with their tough nature, all these plants will appreciate good, regular drinks of water in their first few months while they get settled in. Once they've put their roots down then they can start to look after themselves.
A lot of herbs are good plants for hot, dry spots. Things like sage, thyme, oregano and rosemary will relish the sun.
Away from the herb garden though, you'll want to look at plants that have more substance and make a stronger statement in the border. One of the most striking is the evergreen Euphorbia characias subsp. wulfenii. The name might be unwieldy, but it's important to make sure that that's the one you get. It makes a clump about 4ft or so, with blue-green leaves that look good all year round and in spring there are large heads of lime yellow flowers. The overall effect adds good structure to a planting scheme.
I already mentioned sedums and a favourite of mine is Sedum 'Matrona'. It's also popular with the bees and the butterflies when it flowers in late summer. It's another plant with a long period of interest and good structure. The fleshy leaves are a dusky green with a purple tinge to them and these are carried on red stems that add a further layer of colour.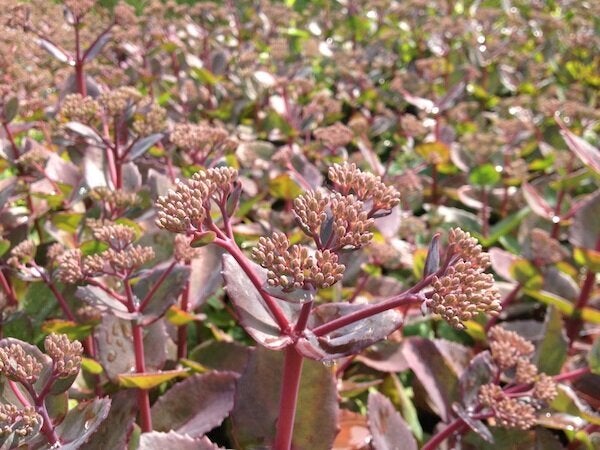 Lavenders are also a good bet. The old favourite is 'Hidcote', which has the classic spikes of deep purple flowers and of course, the aromatic scent. For something slightly different, there's a sweet wee pink lavender called 'Little Lottie'.
Other drought-tolerant plants to keep an eye out for are agapanthus, which have heads of blue flowers in summer; the thistle-like Eryngium bourgatii that, in the best forms, is steel-blue in colour; the grass, Stipa gigantea, with its tall stems of golden flowers that are like a more elegant oat; and Verbena bonariensis, which is a useful plant for the garden because it adds height but at the same time you can still see through the stems so it makes a good neighbour, and its abundant little heads of small purple flowers are easy to combine with other colours.
As my dad never said, you've got to pick the right tool for the job - and it's just as important to pick the right plant for the conditions. If you're looking for inspiration for a dry garden then there's no better place to visit than the Beth Chatto gardens in Colchester, where you can also buy a lot of the plants mentioned here. Most of them are also available on Plantedd, which is my own business where gardeners can buy plants online. It's an online marketplace, where we bring together independent nurseries to sell their plants so that you can find them all in one place.
If you've got any questions about choosing the right plants for your garden, feel free to get in touch with me on Twitter.
Related