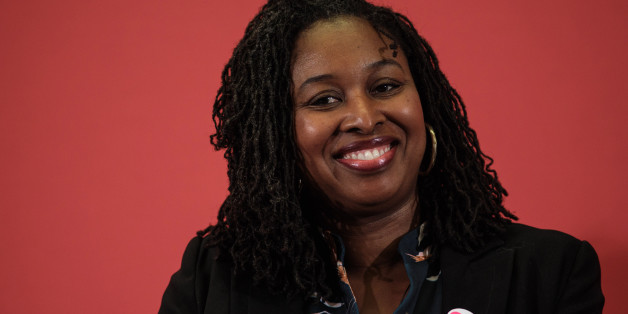 Jack Taylor via Getty Images
Today is the U.N. International Day for the Elimination of Racial Discrimination and for the first time in history, Parliament will have the important opportunity to acknowledge this day. I am proud to be leading the debate. We have come a long way in the fight against racism and intolerance but we still have a long way to go.
With the imminent triggering of Article 50 and election of President Trump this makes the 21st March extremely important. We cannot sit idly by and not recognise this international effort to remind us to stay vigilant.
And in the UK we have issues in the context of Brexit, as since the referendum we have seen a shocking rise in hate crime. These instances have been truly shocking - including the Muslim woman who had her headscarf ripped off in the street, the 'beware of the Jews' road sign in North London and attacks on the Polish community. These incidents are becoming increasingly commonplace and that is why the timing of this debate is so vital.
We are witnessing a surge of intolerance, a surge in a lack of understanding of different communities when we should be embracing differences, because it's those differences that make us stronger not weaker. Racists have been emboldened by recent events and hate-driven violence is on the rise. We should be fighting poverty and global warming - not other human beings. We must not forget that we are all a minority at some point in our lives and should treat other people how we would like to be treated.
On the 21st March 1960 there was a peaceful demonstration in Sharpeville, South Africa. At this demonstration the police turned their guns on the peaceful protesters and killed 69 people, therefore on this date each year the international community observes the International Day for the Elimination of Racial Discrimination - Parliament has not until now formally marked this date. Parliament is at its best when it pulls together in the public interest and I hope that this debate will draw individuals from across the House, from all political parties, to unite in this campaign.
The theme this year is racial profiling and incitement to hatred, including in the context of migration. This is particularly poignant as we are seeing growing levels of xenophobia and bigotry all around the world - including in the U.S. where there is a President who used the tools of hate to get the keys to the White House, and now seeks to block certain groups from entering the U.S.
Sexism, racism, xenophobia, anti-Semitism, anti-refugee - all the tools of hate are on the rise, you must wonder when will it stop? It will stop when we stop it - we must stand up for rights and dignity for all. An attack on one minority community is an attack on all communities. Every person is entitled to human rights without discrimination.
Mr Speaker has helped us to make history and this debate is so important not only because we are making history, but because we are calling on Parliament to ensure that it is acknowledged each and every year. Until we live in a post-racial world where people are judged on the content of their character and not the colour of their skin, then we must remain vigilant.
I hope that Parliament will lead the way in building a more inclusive and tolerant society. This has been a month of firsts, as last week I was honoured to make history by being the first MP to ever ask a question in the Commons using British Sign Language. Equality is equality and I will try my best to champion the rights of people. I hope that this debate in the mother of all parliaments will be just the start of a renewed push and will lead to the redoubling of our efforts to tackle racism and discrimination.