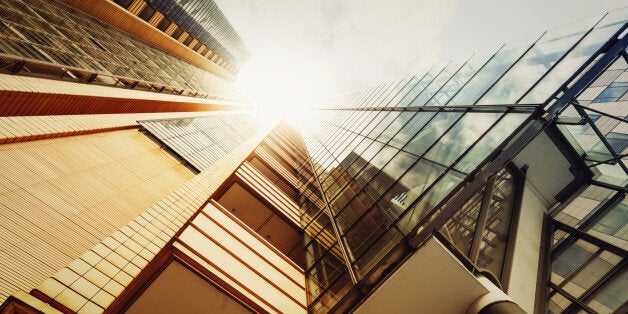 The world of work has changed. Where once many could rely upon a secure, stable job for life, now our labour market, and labour markets across the world, are characterised by more flexible employment.
For some this has brought about more control; an ability to work for oneself, from home, or in between caring responsibilities, for example. But for many others, flexibility is just a by-word for insecurity, low pay and poor conditions. Nearly a million people are now working on zero-hour contracts, while the average wage of a self-employed person remains roughly half that of other workers. Four out of every five workers on low pay are still low paid ten years later.
Neither is this new world of work functioning for disabled people. The current employment rate masks a big shortfall in the number of disabled people in work. The disability employment gap now stands at 33%, halving it by 2020 would require a 1.5 million increase in the number of disabled people in work. Given that 90% of disability is acquired, this is such a waste of skills, experience and talent. Clearly, the government are not doing nearly enough to achieve their manifesto commitment.
I have been committed to widening opportunities for disabled people throughout my time in Parliament. Last year I tabled a bill requiring listed companies, public bodies and voluntary agencies to report annually on the number and percentage of people they employ who have disabilities. Locally, the Oldham Fairness Commission which I established and chaired examined in detail the inequalities that disabled people face. And next month I will formally launch Labour's Disability Equality Roadshow, touring the country talking to disabled people about the issues that affect them. The conversations I have had with disabled people have highlighted the need to act urgently in a number of areas if we are to build an inclusive working future.
Firstly, an inclusive labour market is one that finds the right job for those who can work. The Tory government has focused solely on getting people 'off-flow', forcing them into any job to bring down claimant numbers, or none, for example, as a result of sanctions. I believe there is a fairer way; a more holistic, person-centred approach that looks at people's strengths and barriers to work whether this relates to skills or housing issues. We need to provide them with the best possible employment support but also opportunities to work. This would help fulfil people's earning potential, drive productivity and maximise the savings made to social security expenditure. For disabled people this also means access to qualified advisers, who understand specific barriers related to disability and know how to access the right support.
We also need greater action to support disabled people that are already working, protecting them from prematurely leaving the labour market. A recent Resolution Foundation report found that in 2015 a total of 350,000 people in the UK transitioned from employment to health-related inactivity. And each year just under 1 million employees in Great Britain are on sick leave for a month or more. Ensuring that proper workplace adjustments are made to retain disabled people who are in work is a vital part of an inclusive labour market. These adjustments could be in the form of more flexible leave arrangements as well as extending Access to Work which currently only supports a tiny minority of disabled people, approximately 36,500 out of 3.7 million in work.
Finally, the public's decision to leave the European Union this year creates further obstacles to achieving an inclusive labour market. We have already seen growth forecasts revised down by both the OECD and Bank of England and clear evidence of a rise in hate crime that will hinder an inclusive vision.
Our EU membership saw a shift in emphasis in disability policy away from charity and welfare towards equality and social justice. The principle that disabled people should be able to participate fully in all aspects of society has been enshrined in numerous pieces of EU legislation. As negotiations proceed we must insist that there is no dilution of these hard-won legal rights.
Despite these challenges, I am confident that Labour can deliver a fair and just Britain, where no-one is left behind. We will build prosperity for all and tackle the injustices affecting Britain today, working to create an inclusive society where everyone can participate fully. I have already committed to scrap the discredited Work Capability Assessment and put an end to this government's punitive sanctions regime. I look forward to working with disabled people to expand on and to deliver this vision.
Popular in the Community