It seems as if at any moment another tube strike could fall upon us, prompting a day of chaos to sweep the capital.
Unfortunately, jogging to work is not an option for me (precarious knee situation). Uber surges in times of need...And the thought of fusing my body with hundreds of strangers in a bid to push onto the next available bus, windows opaquely condensed and fragrant with BO? Just NO!
So I've done what all sensible commuters should do. I'm planning ahead.
These are the best alternative ways to get around London: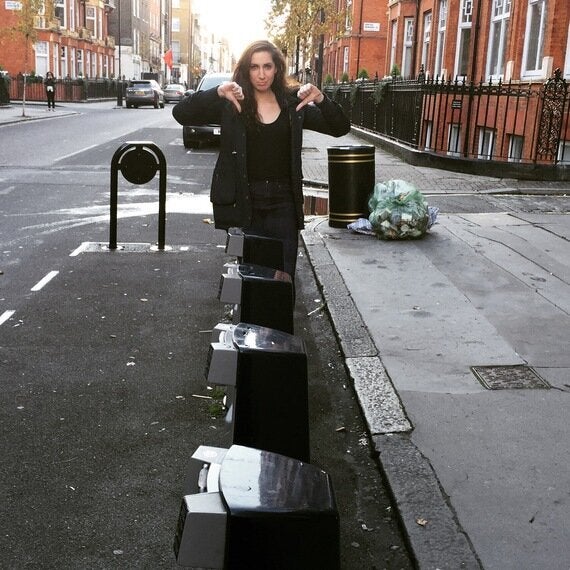 If you can't count on catching a Boris bike near Baker Street on a normal day, then you'll definitely be out of luck when a tube strike falls and they're in even higher demand. It's all very well trying to be eco-friendly, but when you're standing deserted at an empty docking station, hailing a passing black cab suddenly seems like quite an attractive prospect.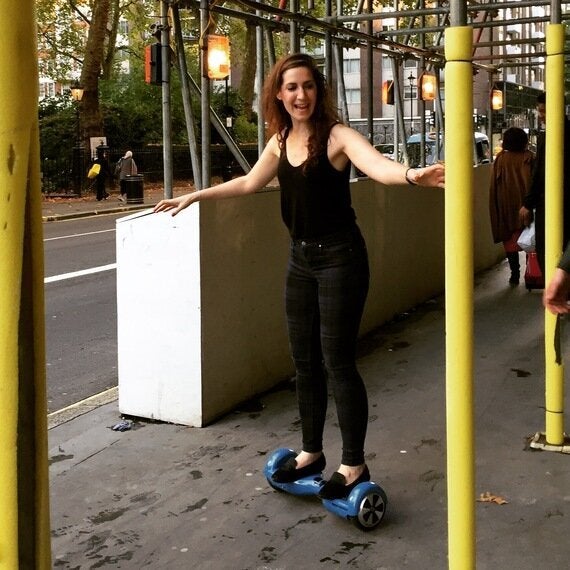 Weeeeeeeeeeeeeeeeeeeeeeeee!
Great fun but pretty pricey (these things cost well over a grand) and I couldn't get the balance right which meant I ended up spinning round and round like a record baby - with no forward progression. Oh, and I forgot to mention they are illegal to ride in the street. This is not motivation to get to work, but to head to private land for some more play-time.
Piggyback ride from muscly man *****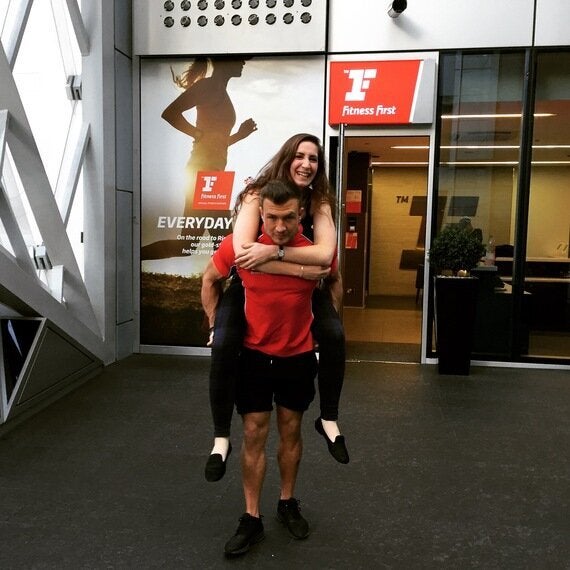 In this dreary cold weather, everyone needs a pick me up. So I asked this hunky stranger to, literally, pick me up! What could be a more enchanting start to the morning? Nigel even offered to balance my chai-latte on his bicep...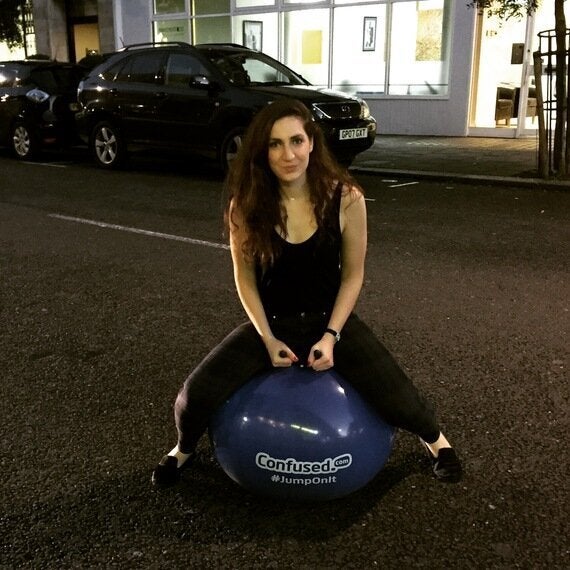 Who needs a personal trainer? Sorry Nigel.
Not only did I make lots of friends while BOING-ing through central London, but this is a brilliant outdoor work out.
Despite running out of breath, slipping and sliding on the puddled ground, and having a LOT of stares coming my way - I can't think of a more enjoyable way to get around town.
Sneaking into a snack trolley ***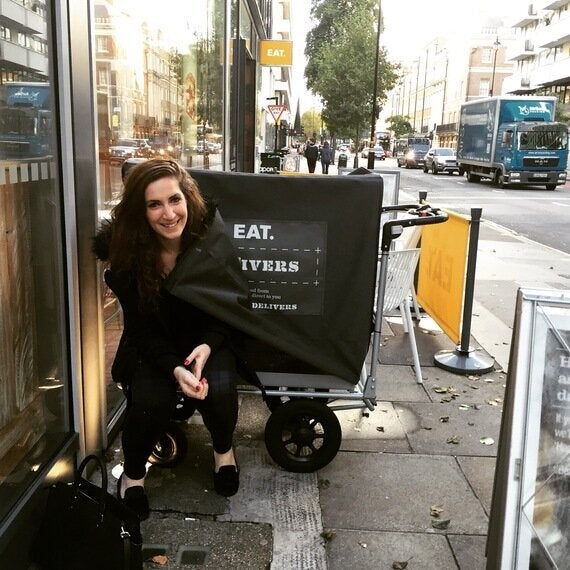 Not very spacious in between all the trays of muffins and freshly baked bread, and I soon got shooed away by the café's owner once he noticed a 24-year-old girl crawling around his cart.
But breakfast at the ready on the way to the office - what could be a better journey than nibbling on pain au chocolat?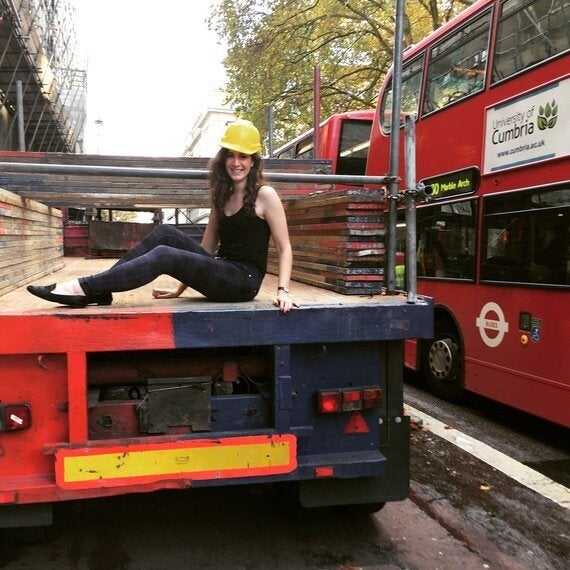 If you don't want to be nose-to-armpit with fellow commuters on a sweaty bus then I highly recommend the opposite extreme: hitching a lift in the open air on the back of a builders' truck!
But after bouncing through traffic on the dusty wooden floor I can't imagine anyone would look their best when arriving at the office, although I'm considering incorporating the yellow hard hat into my everyday look...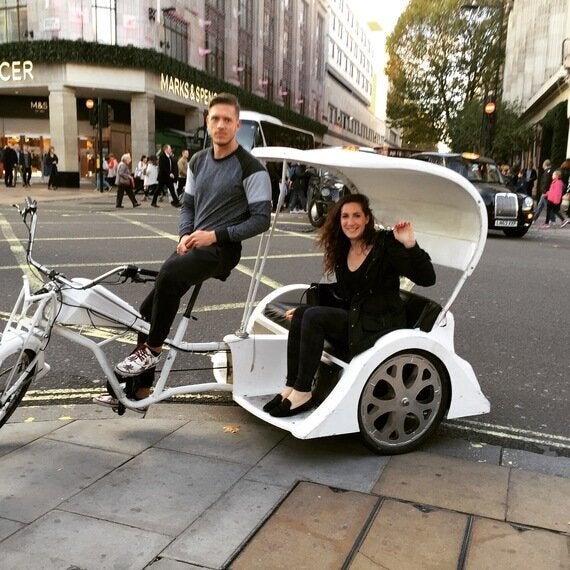 I usually associate travelling in a rickshaw with being a tourist, or going on a night out in Soho. So catching one to work seemed like a great way of infusing the working day with both evening glamour and holiday vibes.
Unfortunately, this mode of transport is relatively costly if you travel far out of his Covent Garden comfort zone: a Saturday-night-sized sting to the wallet, without the distracting tipsiness.
If only human teleportation were a viable option:

(Shout out to my trusty photographer: Rosalind Stone)