This weekend I attended the 2nd Curve Fashion Festival, which this year as hosted in Liverpool. The event itself reminds me of what I imagine the infamous Clothes Show Live like to be like, but with plus size clothing and guests!
I don't want to talk too much about the event but make sure you give it a Goggle because it really is a fun event to read about. I want to dig a little deeper and talk about why I love the events so much and why they are so important!
One of the nicest things about events like this is that I get to see loads of other plus size bloggers! These are people I follow on social media and talk to online, but don't get a chance to see nearly enough. Being able to spend a day in room with them is so good for my soul. I know that sounds over the top but it really does feel like that. These are people that constantly inspire me and encourage me to shop too much - so spending time with them really is precious.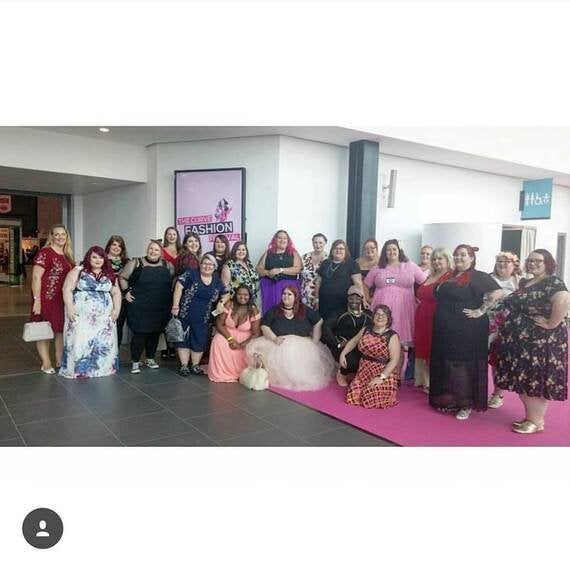 Me and some of my favourite bloggers
There are so many fat women that still assume that they can't shop for the clothes they want because of their size. I love the fact that events like this are a massive hall filled with plus size retailers. As much as I love a bit of a shop I also love to see the faces of women that are attending. Seeing them try on trendy jeans and floor length sparkly gowns that they have previously disregarded is lovely. The joy fills the room - it's a feeling you can't possibly put into words.
Growing up I didn't see plus size people in the media. Fat models were just not visible. So to be in a room surrounded by bodies like mine, watching them model for major brands generally be successful is a real treat. Seeing clothes I want to buy on larger bodies is invaluable - seeing this in real life is indescribable.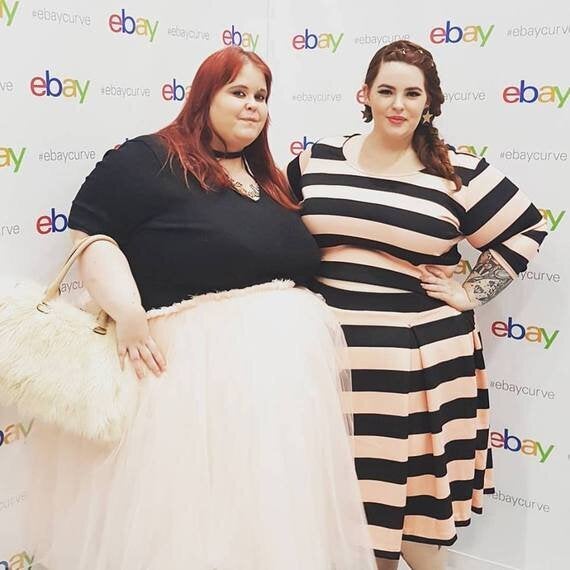 Me and the lovely Tess Holliday (credit Lolly Likes Fatshion)
I honestly leave the events feeling uplifted and with my heart warmed. I also went away with some amazing photos taken by professional photographers and in photo booths! I blagged a free cupcake and a goodie bag worth of treats - and let's face it who doesn't love a freebie?
If you have the chance to attend an event like this, I beg you to give it a try! There is so much to gain from attending that I can't even cover it all. As a fat female loving your body can feel like a constant battle, but an event like this can feel like armour; which makes life a hell of a lot easier!
In fact even if you're not into plus size fashion find an event that matches your hobby. Meeting people who are into the same things as you is fantastic. You get inspired and if you're lucky you get to make some new friends along the way!
Popular in the Community