If you are a well-versed advocator of hair extensions, you will be familiar with Slavic hair when referring to extension pieces of the highest quality. Known for its fine texture, lighter colours and superb durability, genuine Slavic hair is the diamond standard of hair quality.
The name coined for this type of hair finds its origins in the term 'Slavs' which designates an ethnic group of people that are native to the Slavic language-speaking community of Central and Eastern Europe. The modern Russian and Ukrainian population, where much of the hair is sourced, will typically fall into the category of East Slavs and speak East Slavic languages such as Belarusian, Russian and Ukrainian.
The demand for high quality hair means Slavic hair is both highly sought-after and widely copied or counterfeited. If you want the real deal, those pieces need to be hand-picked and carefully sorted. Although the genuine article is hard to find, when you do get it, you are guaranteed quality that is simply second-to-none.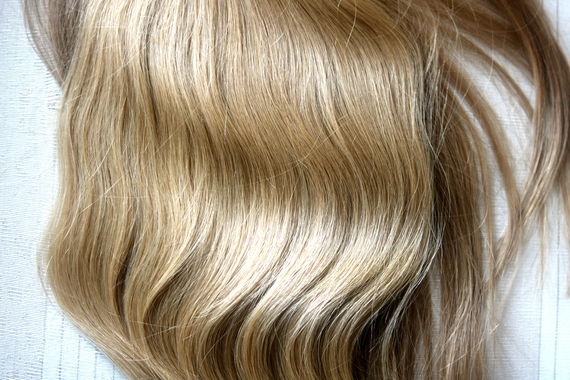 Photo Credit: Dee Greenwood http://studioseven50.com/
Hair extensions bought from shops and online are often mass-produced, from multiple sources and chemically treated which gives an unnatural look and doesn't mimic the movement of natural hair. Buying 100% human hair extensions still doesn't guarantee the hair is in the raw material form as it was when it was originally cut. Disingenuous terms such as 'human hair' and 'tangle free' unfortunately have no real meaning and are often used to describe hair of all price points.
Real virgin hair uses raw material only; of which each one is lovingly selected. The hair is then bacteriologically cleansed and conditioned to ensure a clean and healthy head of hair which has the cuticle intact.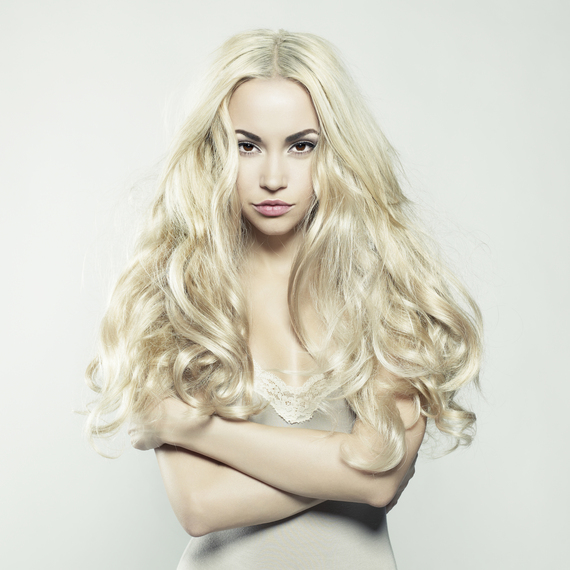 Photo Credit: Shutterstock
To ensure thickness, it is often a good idea to have it 'double drawn' (or the closest you can get to it) and applied onto a handmade weft which will reduce shedding over its lifetime. Tapered hair (or single drawn) doesn't necessarily mean a lower quality but it will reduce the price of the hair somewhat, as does the colour. Darker hair is generally a little cheaper than blonder. Hair of this quality you can expect to keep for three years or more; a wise investment for some.
There are some crucial questions to ask when thinking about purchasing hair extensions. And of course if you don't want to break the bank there are hair pieces to suit everyone's budget. However, there is a standard of hair reserved for those who need an undetectable weave, even to the most trained of eyes. For this you need to find a brand you can trust. And if they don't convince you, find someone who does.