If you think cassette tape-players and boom-boxes are old school, then you may be surprised to know that headphones have been around for much longer than either of them. With over 130 years of heritage, the headphone has come a long way. Back in 1881, the first form of headphones weren't for music aficionados at all but were being used by telephone operators. Weighing as much as five kilograms and tangled in wires, these harness contraptions sat on the operator's shoulders and were a far cry from the light, wireless and portable headphones we have today.
So what's happened since to take this technology from when it was little more than a tin can over your ears, to the highly specialised wireless experience it is today? The answer lies partly in thanks to John C. Koss who created the first stereo headphones for personal home use back in 1958. At a hi-fi show at Milwaukee's Hotel Wisconsin, Koss made history by demonstrating the SP-3 aviator headphones to huge acclaim. With that he launched the era of "personal listening" that is still thriving today. However, it wasn't until thirty years later that we would be freed from wires.
Fast-forward to the nineties when many audio manufacturers began to release their first editions of fully "cordless" headsets to great excitement. Pioneers included Koss in 1990 using infrared signals to link the amplifier to the headphones, and Sennheiser in 1995, using radio transmitters to receive signals. From here, it wasn't too long until people started to ask questions about using Bluetooth instead. In 2004, Engadget's Erin Lin wrote, "If Bluetooth can replace a cable between a phone and a headset, then why can't it replace the cable between an MP3 player and headphones?" Erin didn't have to wait long for an answer, with the Bluetooth SIG registering its first stereo headphones within the same year.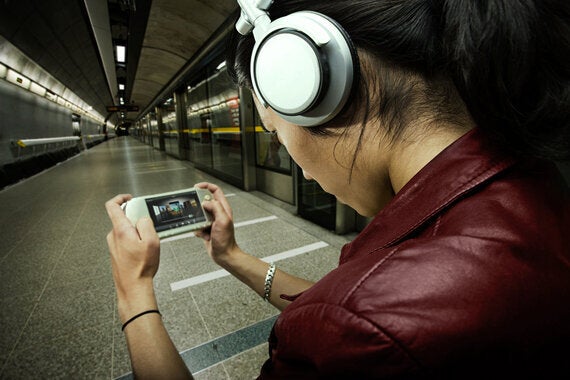 From 2004 onwards, Bluetooth Stereo gained the unfortunate reputation for providing only average audio quality. This opinion was likely the driving force behind the higher end audio companies staying away from Bluetooth Stereo audio. Put simply, they didn't want to ruin their standing among audiophiles. But a lot has changed since then. New codecs have emerged that allow users to benefit from CD-like quality audio wirelessly, with aptX adoption growing rapidly in many consumer applications. If you have ever listened to the radio or been to the movies then chances are you'll already have heard aptX in action. Over 20,000 radio stations across the world and thousands of cutting-edge film studios rely on the aptX codec for high quality audio delivery. The same principles that made aptX so suited to broadcast applications made it ideal for Bluetooth Stereo audio delivery, and in 2009 the aptX audio codec brought high quality audio to wireless consumer electronics applications for the first time.
Headphones have come a long way since their early incarnation, which bore a closer resemblance to medieval armour than audio equipment. The time has come to liberate yourself from a jungle of cables and enjoy music whenever, wherever, and without losing the audio quality.