"I used to work for the Cats Protection League," said Mark Salway, leaning back in his chair with a smile. "The fundraising team ran a big campaign to raise money for a cat called Scrunchy, which did well. But, I pointed out to them, that this 'restricted funding' could only be used for a cat called Scrunchy, or we'd be breaking the law!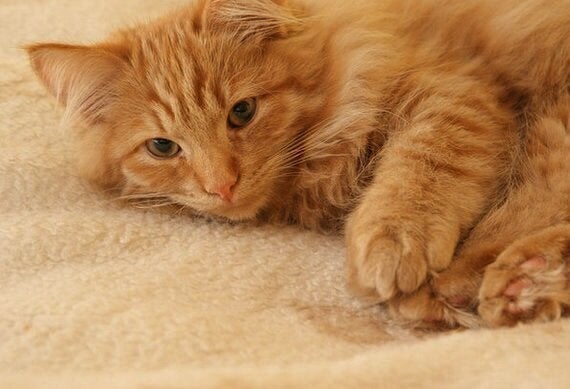 "So, for the next few months, every cat we rehoused was called Scrunchy! There were hundreds of them!"
This story may amuse, but the charity sector is under pressure, with grants being cut, donations down and the possibility of a new 'Fundraising Preference Service' restricting cold-calling by charities on the horizon. It seems as though we have forgotten that we are all supposed to be on the same side!
Large charities have whole departments dedicated to fundraising, specialising in everything from encouraging donors to leave a legacy to organising runs. With these expert departments and brand recognition, it's no surprise that 90% of the income for charities goes to just 5% of charities in the UK.
For the smaller charities that depend on grants or who manage with little or no income, funding can distort the priorities of the organisation, meeting the needs of the donors not the people who need the help.
This goes way beyond having to rename a few cats. For example, charities distort projects to make themselves eligible for grants. Employment contracts in charities are often fixed term, based around the length of a funded project and charities end up losing some of their best staff. The (understandable) focus on results often means that the sector can be resistant to innovation.
It's a shame, because if it is done well, fundraising can be a positive experience for all concerned. The charities get the chance to build a community of supporters, hear their feedback and raise not only money but awareness and motivation.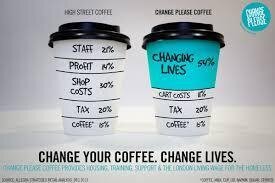 In the digital age, surely it must be possible to find better ways to connect charities with the people who care about them? Surely it must be possible to use the kind of online tools that other sectors use? Surely, rather than headlines about pushy charities harassing people, the conversation should be about connection, compassion and the difference we can make when we are not competing?
I am a firm believer that we do well when we can get people to help others when they can do good at the same time as doing what they would do in any case.
So, when social enterprise, Change Please can provide jobs and housing to homeless people by having you buy the coffee you would be buying in any case (and by the way, their coffee is amazingly good!) that is a win for everyone.
Or when Party for the People provides a ticketing system for dance music events where a share of the booking fee is given to charity, it's the perfect way for people to have a good time while helping to make the world a better place.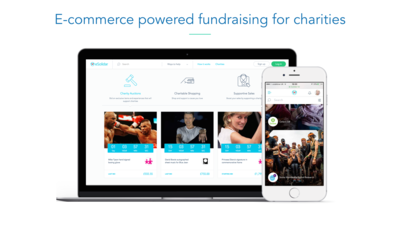 And I think it is a good start that over 700 charities, large and small, have jumped at the chance to use the tools offered by a new fundraising platform, eSolidar, connecting with, so far, 40,000 users.
Using their tools charities can raise donations, auction celebrity items (like a signed score by David Bowie) or sell products online (meaning even tiny charities can have their own internet charity shop). Celebrities that are helping to raise money through eSolidar include Katy Perry, Elton John, Queen, Christiano Ronaldo and Mark Knopfler.
As people use the internet to shop in any case, is it not great that the money can go to something that they care about?
These income sources don't compete with those that small charities normally tap into, and they allow charities to connect to potential supporters already registered on the site. So, rather than promoting competition between the bigger and smaller charities, there is a chance to connect with and tap into a community of people who care.
We've seen how digital has disrupted the music industry, taxis and how we consume media. Surely the same mechanisms of personal choice, connection and user reviews can only benefit small charities.
It's a nice theory, but does it work? Well, the glowing testimonial from Grief Encounter, a charity that has used eSolidar, seems to suggest that the answer is yes:
In eSolidar, we have finally found a solution to raise vital funds through an extremely simple process. As a charity, we are fortunate enough to receive auction prizes from donors and we now have an amazing outlet to maximise our fundraising potential.

The whole process from start to finish was so easy. The staff are simply phenomenal, they made the auction process completely hassle free and all I had to do was send a picture of the item and they did the rest. Our first item sold for around 20% higher than our high end estimate and I believe this was down to the generous nature of the bidders both wanting the item and also knowing the funds were going to charity.

I would definitely recommended eSolidar to other charities and will most certainly be using them again. I hope that this is the start of a long relationship.
It's early days. eSolidar has been in the UK since September, and also operates in Portugal and Brazil. But its ambitious plans for growth could make a huge difference to the people who need it the most. Not the charities, but their beneficiaries - the children, animals, communities that really benefit from the work of those small charities that are feeling the pinch. In nine months this start-up has already raised £122k, and hopes to get to £2m by the end of 2017.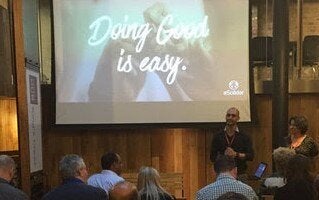 You can find out more about eSolidar and register as a charity or individual on the site here. eSolidar is currently raising money through a crowdfunding campaign.
If you would like to help them grow, and own a piece of the organisation that has the potential to disrupt the sector, click here.
Popular in the Community