It's around this time of year that I think a) where is the year going b) thank god it's May and the sun is finally out and c) it's Chelsea Flower Show - bring on the beauty. For me the Chelsea Flower Show kicks off the season and it's one of the reasons I love England so much. Tradition, the London season, the rhythm of British Summertime. It's everything that I love and for a girl who grew up in Australia where it was permanently hot and even though for my first 25 years I knew no better, the English way seems completely right and normal to me.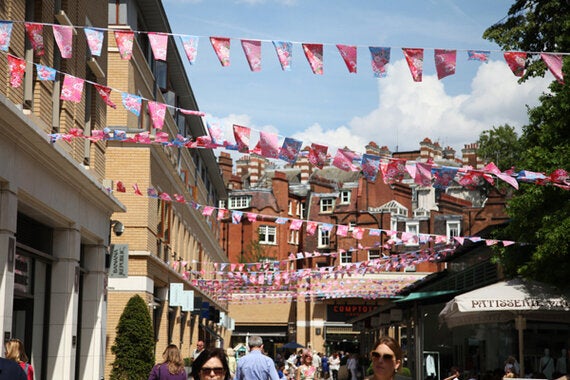 Now if you are going to Chelsea Flower Show this year you must start your day in Sloane Square where the retailers embrace the show with all the enthusiasm of a great Christmas window opportunity. J Crew are opening in Sloane Square any minute now and have single handedly lowered the temperature in Sloane Square a couple of degrees by wallpapering the entire outside of their building with a zillion plants. Tiffany, Cartier, Pomellato, Rag & Bone and Space NK - you name it, they will all have added a little floral decoration for the week. Here's my top 5 store windows celebrating the Chelsea Flower Show 2014: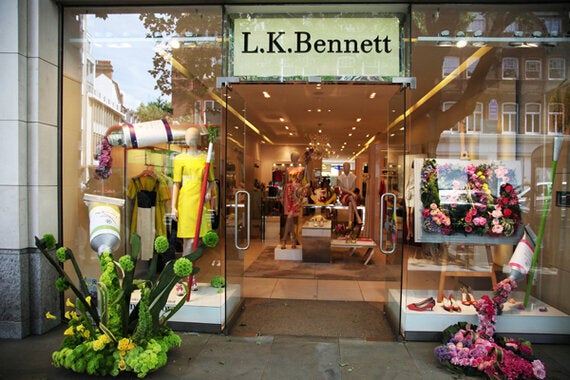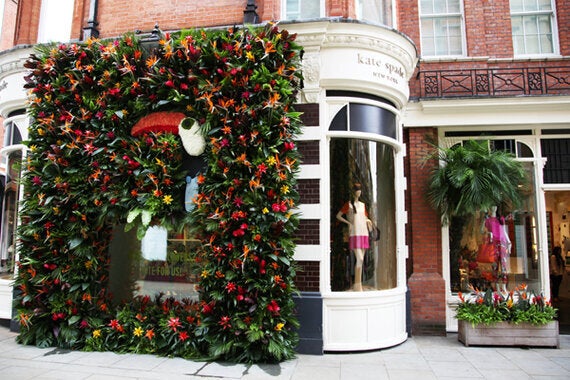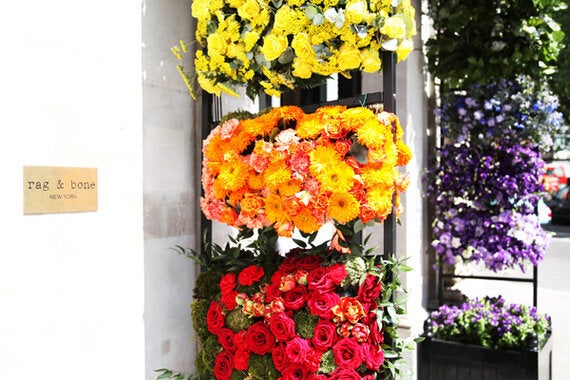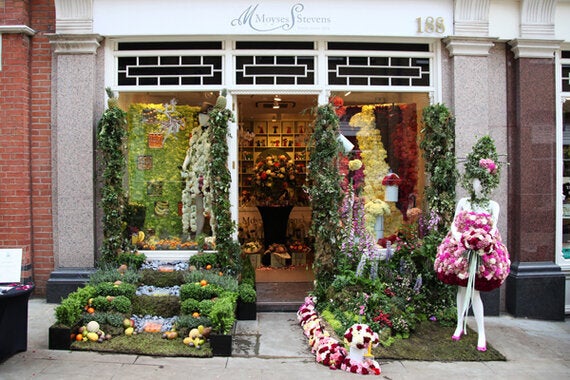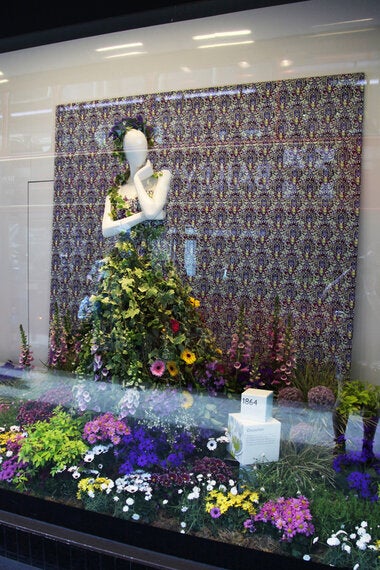 Donna Ida have gone less real but no less fabulous with yellow pom poms forming a beautiful sun. Go and see it and tell me if you can feel the warmth beating out :)
If you'd like to see more of the glorious floral displays, we'll be updating our blog each day with new photos from around the Chelsea area.
And before I go again this year, here I am at my first ever Chelsea Flower Show in 2011. I went with two lovely friends who are enthusiastic gardeners and super keen to educate me on the pleasures of gardening. I'm an appreciator more than a doer when it comes to gardening.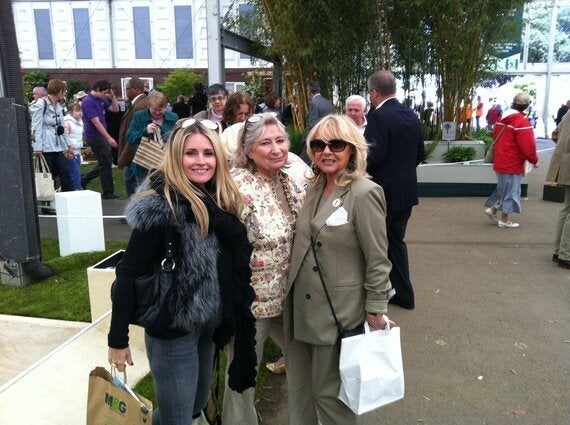 I'm hoping the weather holds out this year, from what I was wearing at the 2011 Chelsea Flower Show something tells me we were having a typical English Summer. The James Jeans Twiggy in Slate that I was wearing in this picture still hangs in my wardrobe, and I might try them again this year. This time teamed with a printed silk blouse from LA brand Joie, the LA brand for a cool, elegant, chic look.
Chelsea Flower Show 20-24 May 2014 - visit RHS for more information http://www.rhs.org.uk/shows-events/rhs-chelsea-flower-show