Skinny jeans are (if reports are to be believed) on the way out. Really? Then what are you wearing right now? Chances are that for all the talk and bluster about skinny jeans finally sliding from the fashion charts, in practice they are still your go-to jeans, your wardrobe staple, the most versatile piece in your armoury. Looking at the sales at Donna Ida, skinny jeans still account for 80 percent of sales. We're still totally committed to our skinnies (albeit with a few extra rips so they are completely on trend) but skinny nonetheless. So where are the rumours coming from? Is there a directional shift? Will you be back in your flares before the season is out?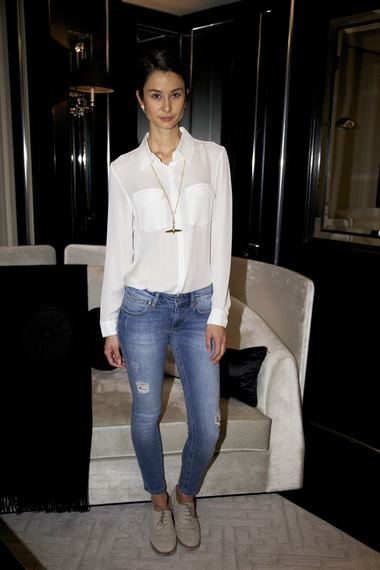 IDA Honor Skinny Jeans
The short answer is no. However, your jeans will be ever so slightly morphing into the new skinnies. For SS15, there is a move towards a slightly slouchier and cooler look with the skinny getting a little looser to be worn a little lower on the hips. For IDA this style is a mid-rise relaxed style called Downtown Dazzler, epitomising the laid back, LA vibe for next season. They are not as tight as a skinny nor as loose as a boyfriend, they're almost a girlfriend jean which will look at their best rolled or cuffed with flats, boots, heels, whatever you like.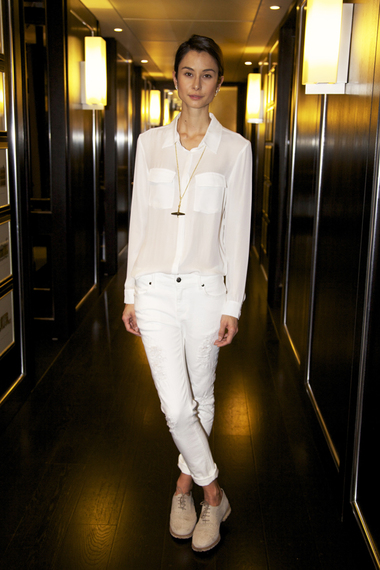 IDA Downtown Dazzler in Milkshake
J Brand are also marking the change with their new Ellis style which has been christened the 'Stringy' by the press. Not quite a straight and not exactly a skinny either, this is to be worn tighter on the thigh and then just fall straight at the ankle. Go for broke, this new shape is best worn with either high classic points or with converse for running around town.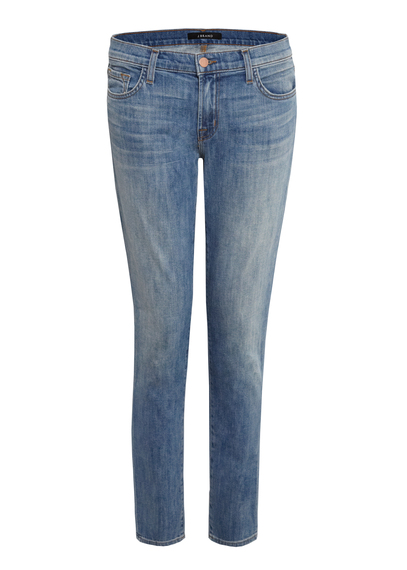 J Brand Ellis Straight Leg
Frame Denim have nailed this look in the most comfortable, cool and edgy way with their Le Garcon style. A relaxed skinny rather than a full on boyfriend, the denim is ultra-soft and is a little slouchy for a sexier shape. Try the classic black colour for your new go-to jean that you can wear in Winter months.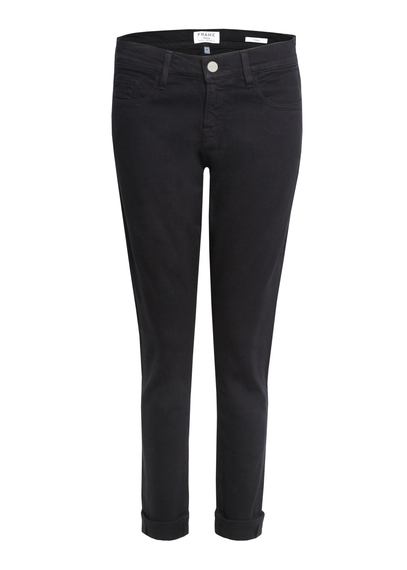 Frame Denim Le Garcon Boyfriend in Black
The slouchy skinny is only one of the variations of the classic skinny. We now have the ankle crop (think Audrey Hepburn in Roman Holiday), the ankle skinny (think Rizzo from Grease) and the stack skinny which caters for taller girls and rouches around the ankle for a fresh new look. So don't give up on the skinny, just give it a little space to grow.
Tweet me your thoughts on the new shape #denimdilemmas