If you're the scruffy type the good news is you are totally on trend without having to do anything. If you're not and you want to start getting your SS14 look ready then you HAVE to have a pair of ripped jeans. Ripped jeans by J Brand or Mother Denim from Donna Ida, specifically. Ripped jeans have been hot for a while now, so this isn't huge news, but the trend is now reaching fever pitch so if you haven't already jumped in then do it now. For ease I've selected my top three favourites from J Brand and Mother Denim and linked them below. The GREAT news is that if you get in there quickly you'll secure one or two styles in the sale.
J Brand 620 Revenge. This is a great mid-rise skinny in J Brand's classic figure hugging cut. I love how aptly this style is named - imagine how hot you'll look in these? And if you have some revenge to be mete out then do it in these jeans - you'll be sure to win.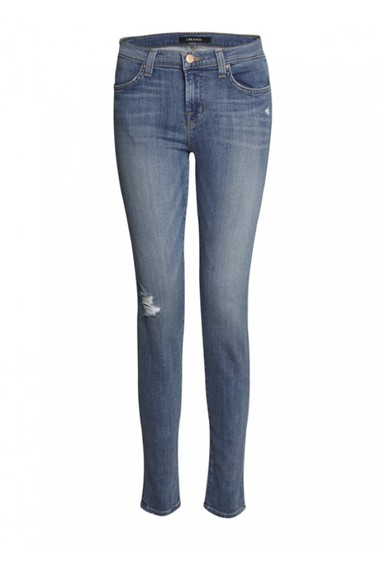 J Brand 811 Salem. This is a great mid-rise skinny in J Brand's classic figure hugging cut. I love that it has a quite aggressive rip in the knee and that the denim is a mid-dark wash. I'd wear these with some black biker boots and a cosy cream coat to mix the look up a bit.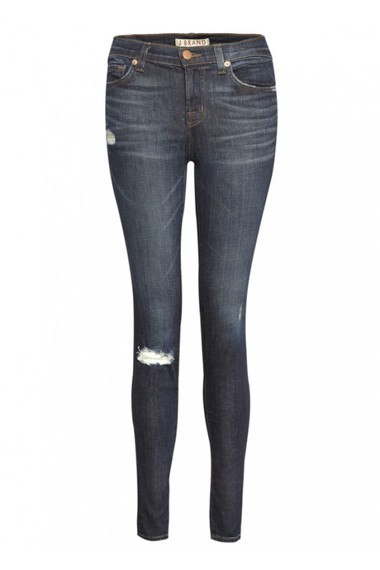 J Brand 620 Quantum. For those of you wanting to just dip your toe in the trend without going too crazy this is the style for you. Again the classic J Brand mid-rise skinny cut (you literally cannot go wrong here) with just a single light abrasion on one knee. Kind of like you fell over big time. I also REALLY love this darkish wash.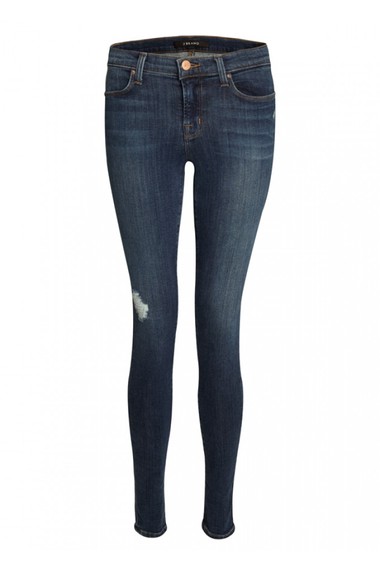 Mother Denim Looker Skinny in Tarnished. Hit a couple of trends at once with this style. The wash is blueish/grey (trust me it works) with distressing on both knees. Mother Denim are famous for their perfect fit skinnies and the Looker style flies out of Donna Ida time after time. Mid-rise and skinny to the ankle. Trust me, you'll love it.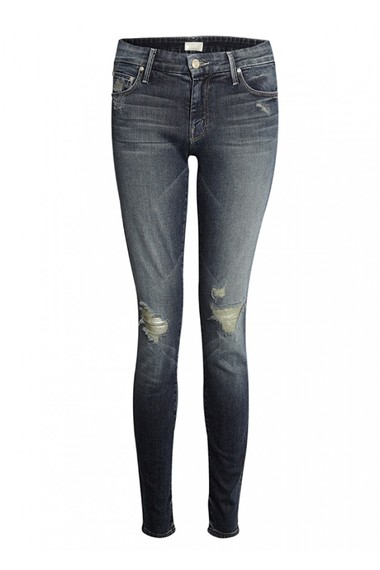 Mother Denim Looker Skinny in Holy Smoke. I'm half in love with Mother Denim for their genius branding and naming of their styles and the other half for the product. This style is the perfect example. Holy Smoke - the name says it all.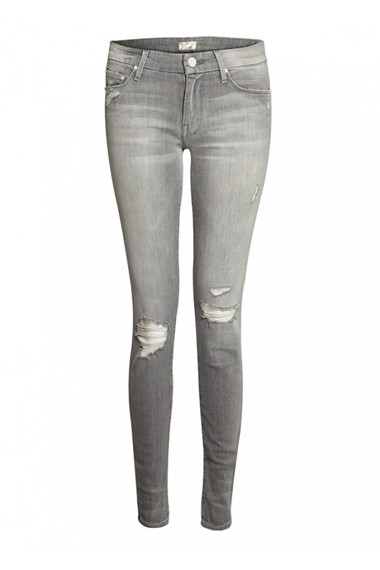 Mother Denim Looker Skinny in Whole Lotta Trouble. A best-seller time and again this is the last of this great style which is now in sale. Get clicking as fast as you can to bag yourself a Whole Lotta Trouble.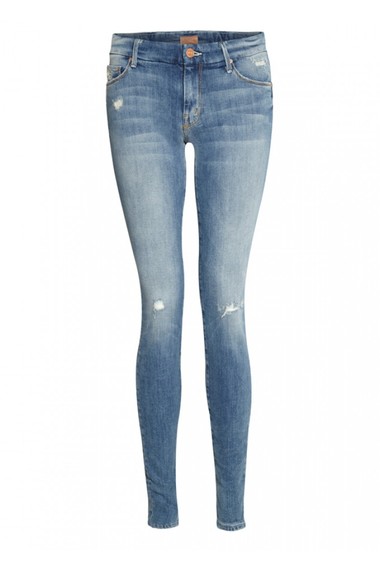 If you like planning ahead, you can also read our fashion forecast for the season ahead with our Buyer's Shopping List: SS14 Trend Report.