One sure-fire way to start a heated fashion debate is to discuss leather jeans. They are the marmite of the fashion world - you either love them or you hate them. I have heard many strong opinions on how women of a certain age shouldn't wear leather jeans. Some even put an exact age on it - women over 50 shouldn't wear them, others say over 40s should be sticking to a classic pair of bootcut jeans, and according to some, even women over 30 shouldn't be seen dead in them! Well, thankfully I completely disagree. They are like any item in your wardrobe, if it suits you, wear it and if it doesn't, try something else. I've seen women at 50 who look utterly fabulous in them, and 20 year olds that should probably try a different style.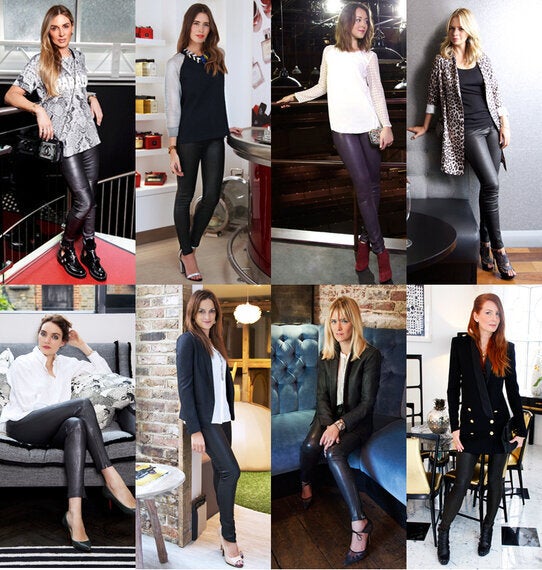 Donna Ida's Style Insider girls show you how to style leather. Claire Woodward, Lisa Haynes, Susannah Fielding, Marissa Hermer, Mariella Tandy, Maggie Bolger, Edith Bowman & Angela Radcliffe
Personally I love them. Every time Winter rolls around I wait until the temperature drops (to avoid roasting in them!) and then they are my go-to all season long. I wear J Brand 801 Leather Leggings - super comfortable, super skinny and super flattering. They are a luxurious wardrobe staple and they're an investment piece that you will keep returning to year in and year out. So forget any thoughts of Ross Gellar in Friends over-heating in his leather pants and getting stuck in his own oil and powder glue. Here's how to style your leather jeans to make sure you away look on the right side of chic.
A lot of people are still a little afraid of wearing leather jeans as a day look but they can be a good idea to keep you warm and are surprisingly versatile. Try layering your look with a printed sweater from Bella Freud and faux fur gilet from BLF and a pair of sleek ankle boots to finish off your outfit for the weekend. For lunch with the girls you can layer a silk blouse with a cashmere jumper from 360 Sweater and add a kitten heel for a cool but sophisticated look. Finish with a Trilby hat in a deep plum or ruby shade to add a pop of colour.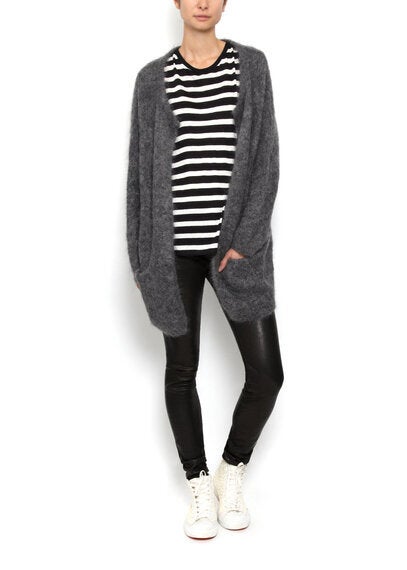 The key to an evening leather look is that less is more - think Kate Moss and don't over accessorise - no one wants to be accused of channelling Sandra Dee at a fancy dress party. All black can look sharp and stylish. Just think of a simple black silk blouse from a brand like Joie or a touch of black lace worn with a statement necklace. Add this season's must-have cape plus a flash of your ankles thanks to a pair of heels from a seriously sexy shoe brand like Bionda Castana and you're good to go. If you prefer a little colour, go for a vivid hue with plenty of attitude. A deep luscious berry or cobalt blue in a block shade will add punch without going overboard. Add a classic black jacket or a textured fur to complete the look.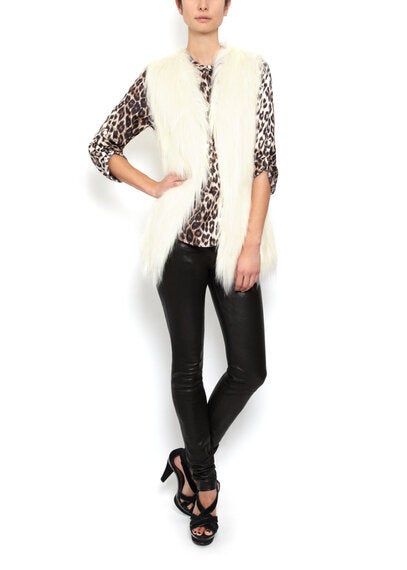 If you want help styling your leather jeans - tweet me your #denimdilemmas
Related