With temperatures soaring skin can feel both dehydrated and clammy meaning your skincare routine is more important than seasons past. Here, I offer my top tips for looking after your skin with ease so you can make the most of whatever the scorching summer has to offer...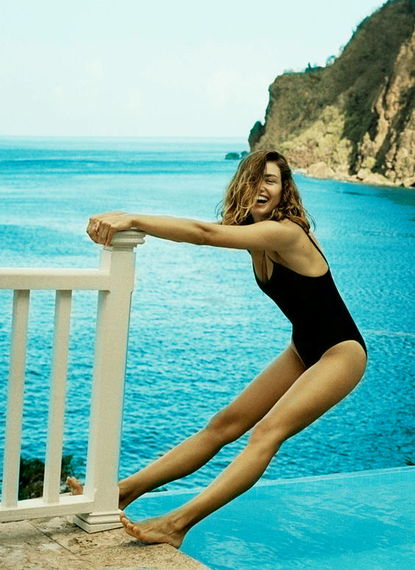 [Image owned by P&G]
Hydrate - look after your skin by hydrating it both from the inside by drinking water, and outside with nourishing layers of moisturiser in the morning and before bed in the evenings, particularly if you have been out in the sun. You can also add a layer of hyaluronic acid which helps to draw water into the top layer of skin keeping it hydrated, fuller and healthy looking.
Exfoliate - keep your skin smooth and fresh by exfoliating a few times a week, either with a natural scrub, hand mitt or using an electric body brush gently moving over the skin in circular motions to remove dead skin cells and leave a polished finish ready to bare.
Remove hair - whether you choose to remove hair is an entirely personal choice and how you do so should be tailored to your skincare and lifestyle needs. Thankfully, there is a wide range of tools, devises and treatments available:
Epilation: When it comes to hair removal, epilation is a great choice as you are removing hair directly from the root, not from the skin surface, for the ultimate smooth finish. It's a fantastic alternative to shaving and waxing and offers long lasting results for up to four weeks and the micro tweezers of the Braun Silk-epil 9 can capture hairs as small as a grand of sand so there's no need for the awkward in-between hair regrowth days as with waxing.
IPL: IPL is an ideal solution for women who want long lasting results. Recent developments mean that salon-quality results can be achieved at home with products such as the Braun Silk-expert IPL. After just 12 weekly treatments you'll find a permanent reduction in hair, which should be topped up with monthly treatments.

[Image owned by P&G]

Shaving: Although the results of epilation and IPL last longer, the hair removal treatment also takes longer. So for a quick and easy fix, try the Venus Olay razor, with built in shave gel bars there's no need to use extra shave gel, saving valuable shower time.

[Image owned by P&G]

Waxing: Many women enjoy a visit to the salon for a wax treatment, to achieve expert super smooth results lasting between 2 - 4 weeks, however hot wax at home in unskilled hands can be messy and difficult to achieve the same results so take care when handling this.
Gradual tan - Mix a little gradual tanner into you daily body moisturiser to give skin a lovely summer glow and help give you the confidence to show off the smooth pins in your summer dresses
Massage - Gently massage the skin on a regular basis to help rejuvenate the skin cells, stimulate blood circulation and keep your complexion smooth and toned.