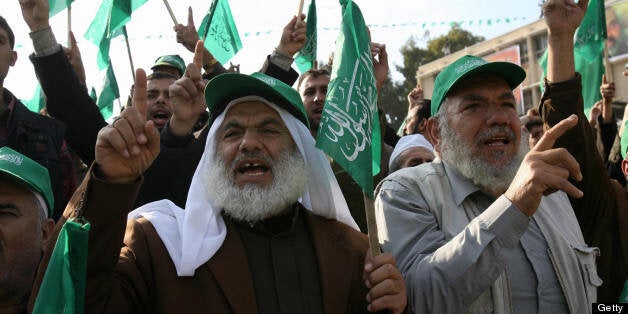 Iranians are returning to the polls on 14 June to choose a successor to President Ahmadinejad now that he has served the maximum of two consecutive terms. A repeat of the terrible violence that marred the last election in 2009 is unlikely but this is not because the process will be free and fair this time.
After purging the political leadership of the Green Movement, the regime has blocked from the ballot any reformists around whom protesters could coalesce again and the security forces are on high alert.
But this is only half the story. Indisputable evidence from Freedom from Torture, one of the largest torture rehabilitation centres in the world, confirms that the Iranian authorities spent the years after the last election rounding up and punishing even ordinary people who joined the demonstrations or supported them in small ways by photocopying flyers, putting up posters or writing about the political situation as it unfolded.
A study of 50 forensic reports we prepared for Iranian asylum seekers in the UK who were detained and tortured in Iran in the lead up to, during and after the 2009 election confirms that torture was not reserved for the protest organisers but was dispensed widely. More than half of the victims whose injuries we documented had no personal or family history of dissent prior to the election.
Many reported being drawn into the protest movement by the pervasive atmosphere and collective sense that this was a unique opportunity for public political expression. Others were not personally involved at all but were targeted on account of the 'suspect' activities of family members or associates.
It is little wonder that those dissatisfied with the forthcoming elections will think twice before taking to the streets. They now know what to expect.
Images of the brutal crackdown in Tehran and other Iranian cities sped around the world via the Internet but with international monitors shut out and a clampdown on human rights defenders inside the country, those watching from abroad were generally left to guess the fates of those they saw being dragged away by government forces. In this context, our clinical reports, based on internationally recognised standards for documentation of torture known as the Istanbul Protocol, are especially important in substantiating the accounts of survivors who were lucky enough to make it out of detention alive.
Our evidence exposes a highly sophisticated torture apparatus operating in Iran. None of those we examined were able to identify their interrogators or torturers owing to extensive use of blindfolding and other devices aimed both at shielding the identities of the perpetrators and disorienting the victims. Solitary confinement was used in the vast majority of cases and many were detained in darkness.
Iran's torturers use different combinations of physical, psychological and environmental torture methods to devastating effect. In 82 percent of the cases we analysed our doctors were able to document evidence of physical torture despite the passage of months and even years in some cases.
Sixty percent of the victims had lesions attributed to blunt force trauma and 14 percent had lesions assessed as 'diagnostic', 'typical' or 'highly consistent' with various types of burn attributed by the victim to torture. Almost half of the cases reported chronic pain and 18 percent reported fractures resulting from torture.
Ninety per cent of the victims we examined had symptoms of post-traumatic stress disorder and nearly a third had carried out acts of self harm including suicide attempts following their torture experiences. Serious mental health problems were particularly prevalent among the two-thirds of cases, both women and men, who disclosed sexual torture.
When confronted with our forensic study at the UN Human Rights Council in March this year, the Iranian representative conceded, apparently for the first time in such a forum, that torture may indeed be happening in Iran even if it is not condoned by law or government policy. He later repeated this admission in an interview published in the Tehran Times. And yet there has still been no proper accountability for the torture and other attacks on human dignity that have been committed in Iran on such a large scale.
So it would be misplaced to feel too much relief if this election passes quietly. Freedom from Torture continues to receive a high volume of referrals for traumatised Iranian torture survivors so we know that Iran's torture machinery is functioning around the clock to stifle dissent and terrorise would-be protesters into remaining indoors or fleeing the country.
Whether visible or not, state violence continues unabated in Iran and this election is an opportunity to remind the world that more must be done to require compliance by the country with its international human rights obligations.