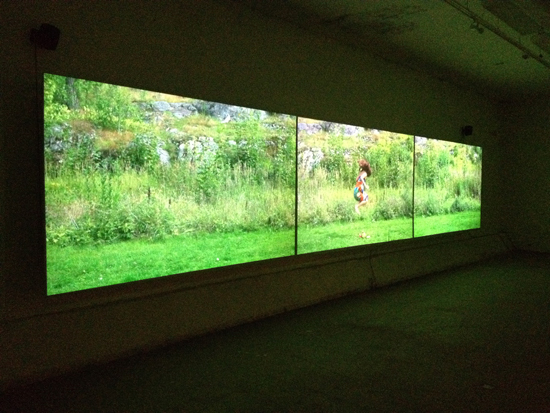 In the nice icy cold of Helsinki, perfect for the holiday season (they tell me Santa lives in Lapland) with very short dark days, I was very pleased to see some really wonderful new work. Started with a video installation by Johanna Lecklin at the Forum Box, an independently run artist space situated by the harbor. In a series of rooms she presented four different large scale (often multi projector) films. The two that really stood out were Häkki (2013) and Girls Just Wanna Have Fun (2013). In the longest room three huge continuous video projections saw a series of young girls in bright summer sunshine run along a grassy path stop in the middle and jumped on a watermelon that exploded under the pressure, then ran off, only to be followed by another child who did the same (above). It was rather compelling and looked like a lot of fun.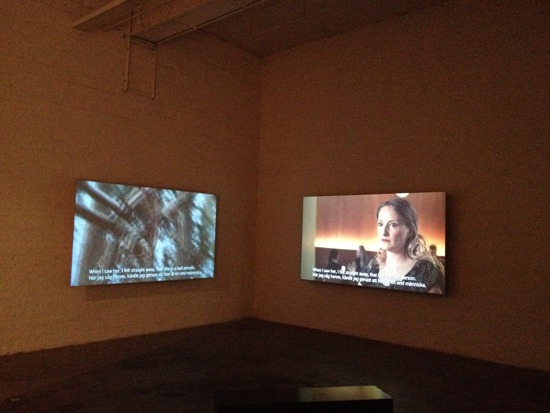 Another side of childhood violence was seen in Häkki (above) where two projections at right angles to each other had the same soundtrack (with subtitles in English and Finnish). The image on the left was of a young girl being taken into the forest by another, while the image on the right showed them all grown up. The younger girl recognizes the older and throws a glass of red wine in her face and the story tells of their meeting long ago where she was forced into a wooden cage which we see happening on the left and then taunted and poked by a gang of boys and girls. It was rather harrowing and captured the helplessness of the bullied.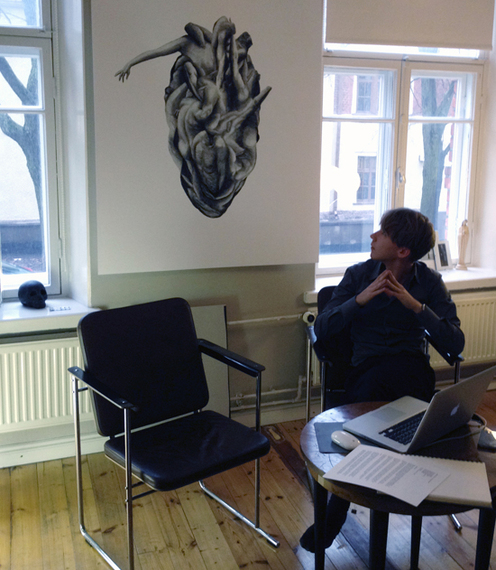 Then I went to visit artists in their studios. The first Ville Andersson (above in his studio) only recently out of art school, showed me work he is about to present at the Pro Artibus Foundation, Ekenäs, Finland in 2014. The concept for his show Elverket is that all the works are by different artists and owned by a mysterious collector. I told him after seeing them all that while I really liked them I absolutely would guess they are by him, dark, mysterious and highly romantic. My favorite was a colour photo Deep Water (below) from 2011 that was almost purely black and white, like his complex large scale drawings and paintings.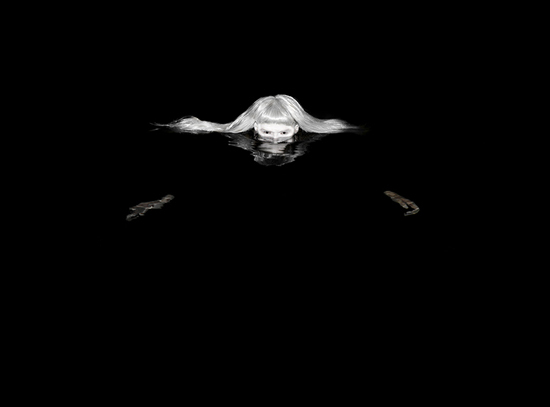 Perttu Saksa (below in his studio) is a photographer well known for Echo (2011), his beguiling depictions of taxidermided apes from pre-Victorian days. These sad creatures are falling apart, their seams are splitting, their hair is falling out and their dried skins cracked if not broken, they look like they are suffering twice.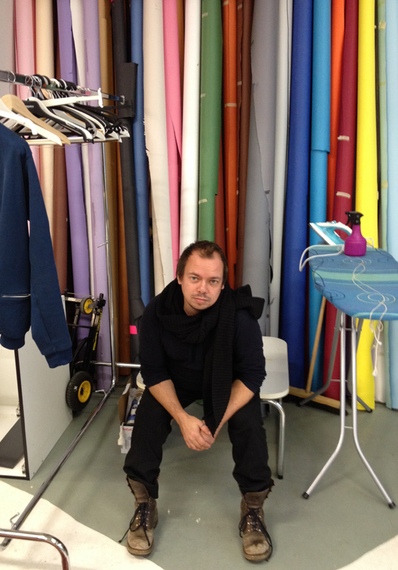 More disturbing is his new series A Kind of You (2013) depicting chained monkeys in Indonesia trained to wear doll masks and made to beg (below, Untitled), they are hard to look at but well worth it.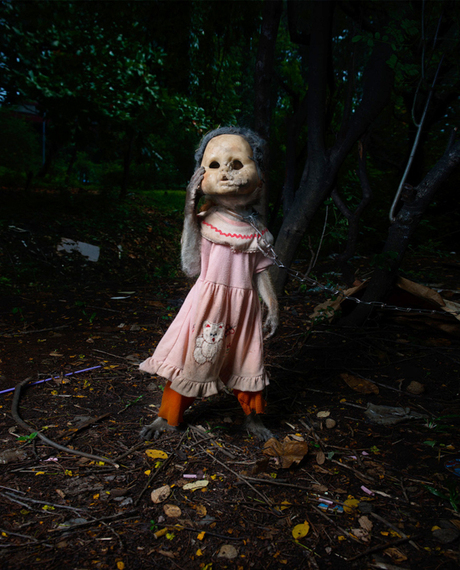 He also showed me a very amusing image he took of the right wing Finnish President, Sauli Niinistö (below), who recently married a very young woman.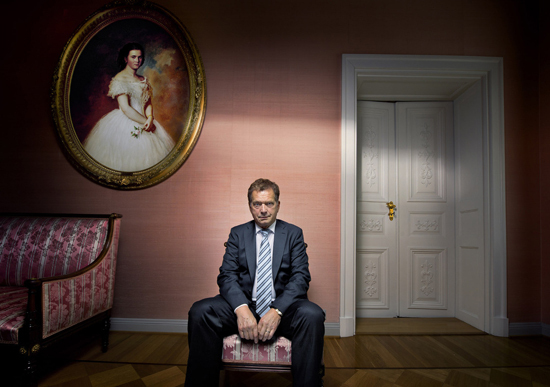 Liisa Lounila (below in her studio) has been making a series of mirrored works, where she applies gold or silver leaf directly to abject objects.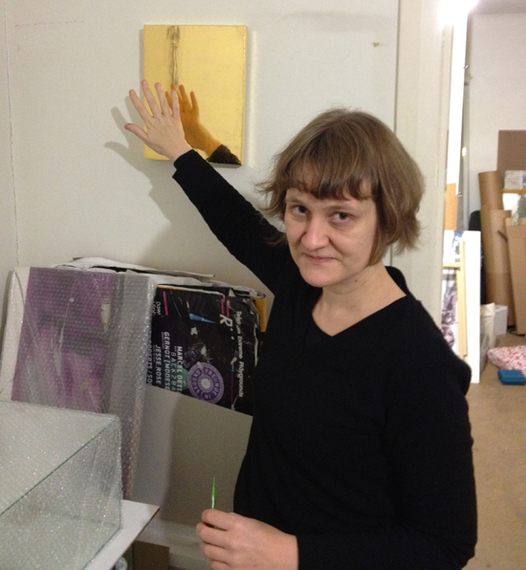 She takes discarded paper cups or other items left at nature beauty spots, including discarded panties (people throw themselves around a lot in such sites as well) and gilds the lilly so to speak, like the ones she was working on when I arrived.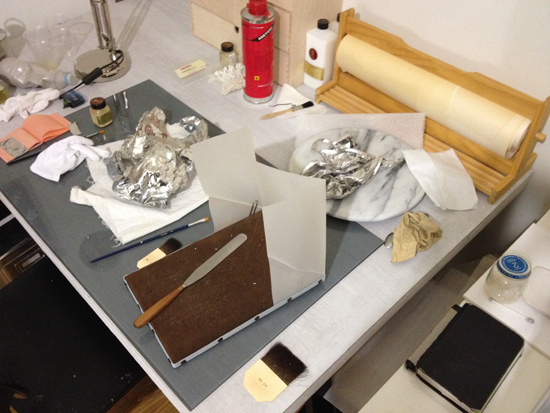 She also showed me a 3D video she has made called Niagara which I viewed in 3D on her computer. I was astonished at how an artist can use the technology to such great affect when 99% of the Hollywood versions are so rubbish.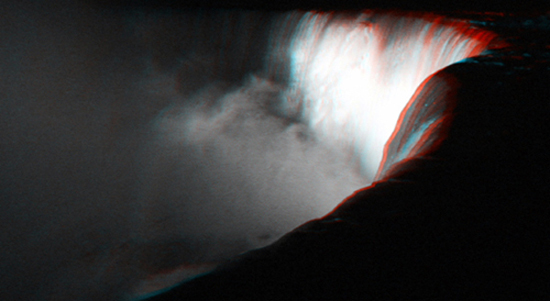 Jukka Korkeila (below in his studio) showed me a vast number of canvases that he was working on for a solo exhibition opening in a few weeks at Helsinki Contemporary.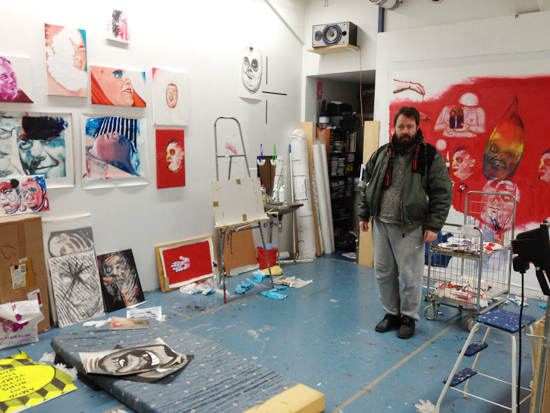 The large installation will also feature many of the official names of the Virgin Mary hand scrawled onto bright florescent posters he has designed. He has taken them from a 16th century Roman Catholic text where she is invoked to intercede on the behalf of the faithful. The text will be in stark contrast to images of Korkeila's former partner in and out of drag (detail below).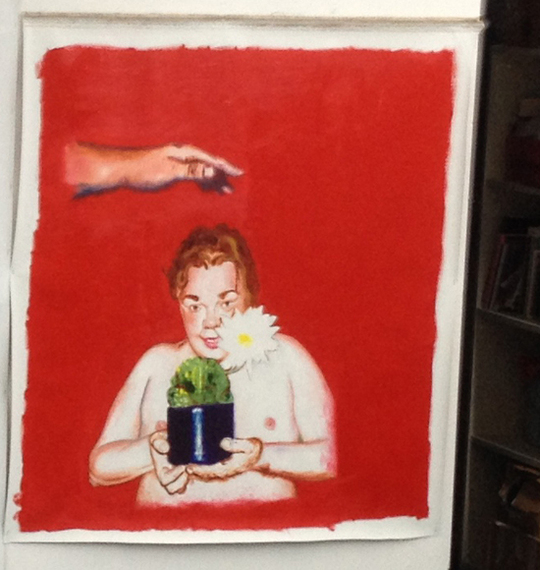 Saara Ekström showed me some of her new Nature Morte images that she is still working on.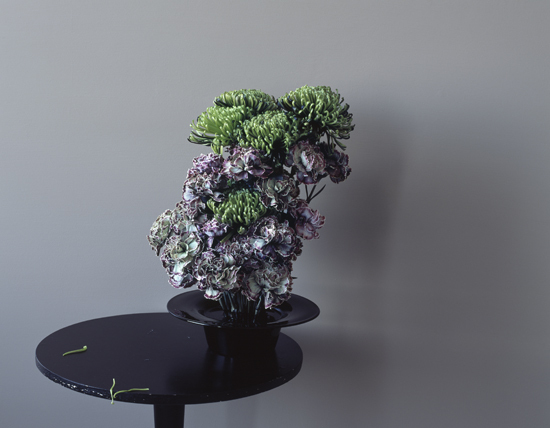 She is one of the leading Finnish photographers that have come to the art world focus in the last few years and her disturbing still life images demand your attention. The more you look the odder they are and how constructed, and how un-natural they are and how they puncture the concept of nature. A much needed tonic for the sugary excess of this time of year.