On 8 September the first Polari Book Prize will announce its shortlist having released a longlist at the beginning of August. The prize is for any literary form (poetry, fiction, biography) that 'explores the LGBT experience' and will be given on 8 October.
Polari is old fashioned gay slang which was used by members of the LGBT community to speak openly about same-sex desire, but in code. If overhead, those not in the know would not be likely to be upset or possibly aggressive. One of the fundamentals was to change genders under discussion thus: get her. By the 1960's most gay men stopped using Polari as same sex activity was made legal (1967) but many words fell into broader usage (naff, butch, camp and drag). It is the notion of words, their meaning and changing meaning over time, that is in a way, what reading books is about.
Polari is also a literary salon run by Paul Burston that meets every month to talk about books of interest to the LGBT community and he is also Chair of the judges. I had a look at the long list and bought two for summer reading having just finished Philip Hensher's The Emperor Waltz which was not on the long list. It was published in July, but who knows, it might be there next year. The odd thing about prizes and lists is who is on and who is off. I am not sure whether Peter Ackroyd, Sarah Waters, Colm Tóibín, Alan Hollinghurst, or Jeanette Winterson's next book will be on a future list or if the prize is only for emerging writers.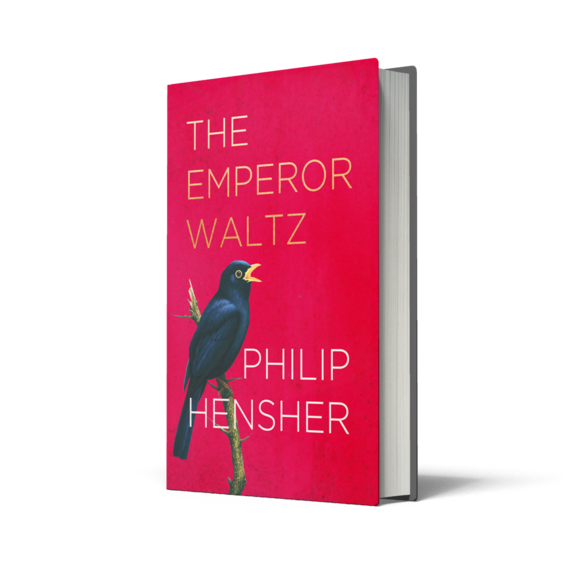 Hensher is well known and highly regarded with his The Northern Clemency being shortlisted for the 2008 Booker Prize and Kitchen Venom winning the Somerset Maugham Award. His The Emperor Waltz is a wonderful read across many time periods. Early Christians in the 3rd century clash with young artists at the Bauhaus and young men in the 1970's at London's first gay book store. How they all link together is rather complex and like David Mitchell's The Cloud Atlas a brief description does them no service at all. But there is a neat surprise at the end of the waltz through time, which involves signed copies of a novel. As a book collector myself, I know how exciting it is to find a signed copy or better still, one inscribed to a mysterious person whose identity I will likely never know. But holding those physical objects is another link across time, and as long as physical books exist I am sure there will be people like me who want to have them. An e-book is not quite the same, and is there a first edition of a digital book?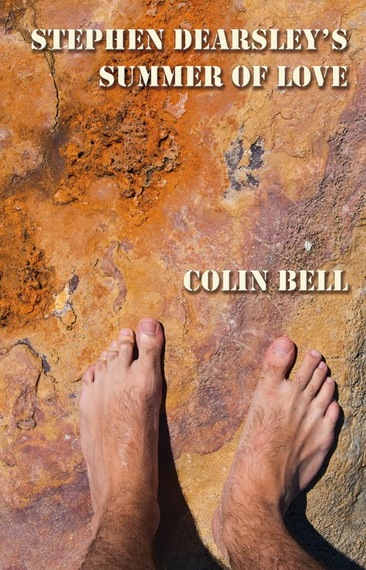 Colin Bell's Stephen Dearsley's Summer of Love is on the longlist and I do hope it makes it to the next stage. It also cuts across time as the young fogey Stephen, who is uptight, and upright, finds love, drugs and the facts about the mysterious Austin Randolph who's biography he has been commissioned to write. Like Hensher's the form of the book is alternating chapters of time and characters, that gather together to create a whole picture of various times and lives. Randolph proves to have been one of Oswald Mosely's Blackshirts, yet a highly charismatic figure who everyone, including his own half brother was in love with and lusted for. Stephen's summer of love in Brighton is well observed. Bell and Hensher easily convey a sense of what it must have been like to have been at the many times described. Bell is published by Ward Wood (a small UK company) while Hensher works with Harper Collins (a large international publisher) and their coverage has subsequently been very different. I don't really like artistic competitions as they are inherently based on the personal biases of the judges. What I think, matters to a few friends, but I hugely enjoyed reading both books and hope others do too.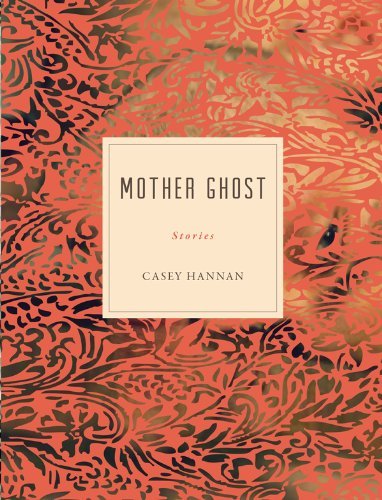 The book that I just finished reading is Casey Hannan's odd collection of short stories called Mother Ghost published by Tiny Hardcore Press. The narrator of these tales seems to be the same, as does the chain-smoking mother and many of the men who come across his path and on and in him. This includes a man from his mother' church who she catches humping her son in the family garage. "He kept saying his marriage was for God and his body was for men". They take place in Kentucky and recall the film Winter's Bone set in the Ozark Mountains. Small town people and values bump against modern attitudes and the language Hannan uses is so stark, odd, singular and personal that I long to read a full novel by him. In a way, he has created his own Polari, words that have no meaning to my uninitiated ear. I had to re-read many of his sentences twice to get their meaning and then again for the sheer pleasure of them running across my tongue.
The Emperor Waltz, Philip Hensher
Stephen Dearsley's Summer of Love, Colin Bell
Mother Ghost, Casey Hannan