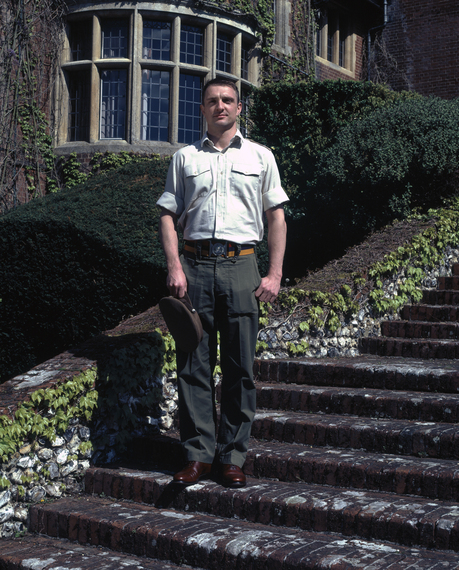 utopia 3, 2014, c-type photograph mounted on aluminium, 80.5x66cm
Looking at the 'selfies' that fill the pages of Facebook, Tumblr and similar sites, one might suppose that many people now think of themselves as photographers. How wrong they would be. A photographic portrait by an artist is a rare and wonderful thing; a document of another person at a particular moment in their life, that captures something of the personal history of the sitter above and beyond their mere image. A photographic portrait is hard to do.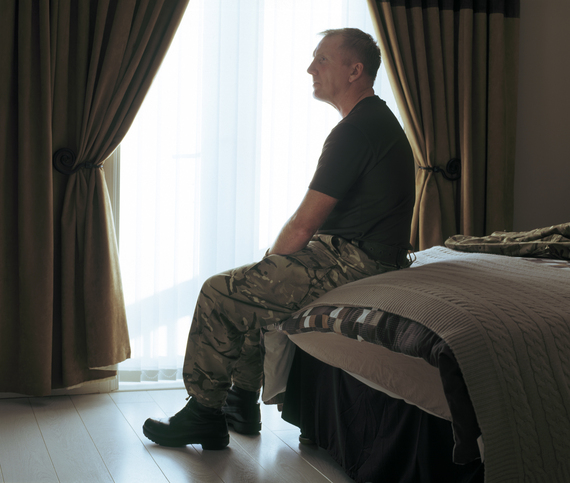 utopia 1, 2013, c-type photograph mounted on aluminium, 90x106cm
One young artist from Middlesbrough, Kraig Wilson, has been making such portraits since his days at the Royal Academy Schools. His work is often based in his locality, taking images of attractive local lads at petrol stations, on skate boards or even working as staff whilst their 'betters' are riding to hounds.
Wilson himself dresses like a punk. He does not look like his sitters. And yet he manages to overcome the gap between him and them - indeed part of his work is to become friendly with his sitters, to be trusted by them. Wilson is always looking for the gaps in what we project, who we might like to be seen as, and who we are. Gender and class slip about, and at the moment the construct slips, Wilson takes his photograph.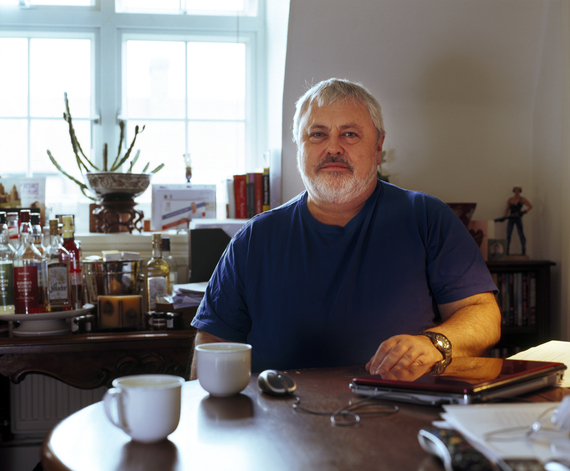 utopia 6, 2014, c-type photograph mounted on aluminium, 88x106cm
2014 is the 100th anniversary of the start of the First World War and to commemorate it Wilson asked the British Army if they would allow him to photograph serving men who are also part of the LGBT community. The complexity of the images is immediate: is he celebrating the fact that gay people can now openly fight (and kill) others, gay or straight?; is he celebrating the fact that the soldiers can now be open, when in the past they would have had to have been in the closet for fear of exposure and ultimately the disgrace of being thrown out of the army?; is he referencing the long list of past LGBT soldiers who fought in the British Army from General Kitchener, T.E. Lawrence (of Arabia), Cecil Rhodes, Siegfried Sassoon, to Wilfred Owen? Perhaps all at once and none...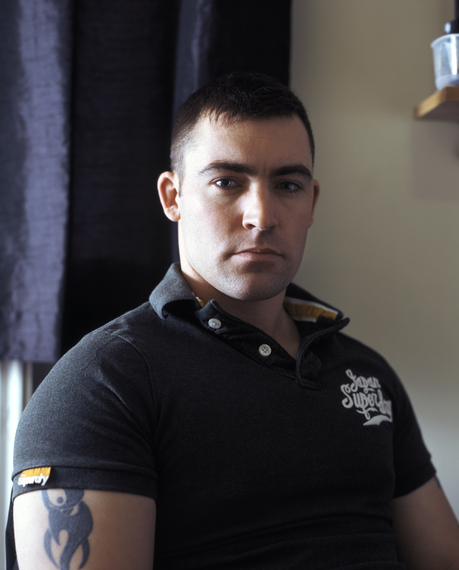 utopia 5, 2014, c-type photograph mounted on aluminium, 67.5x55cm
What he certainly is doing is taking powerful images of men who have served their country (whether readers think that is a good or a bad thing); men who look just like other men in the army. Some are fit, others flabby, some attractive, others plain, some appear like the ideal of the recruiting poster and others what the army might not want as spokespersons for physical fitness. Basically they are us. All of us - gay, straight, bisexual, whatever. However they define themselves, we see dignity and inner strength in their faces. These are not the Hollywood-hero images of men at war, those ridiculous symbols of false masculinity embodied in the brawn of Arnie, Bruce, Tom and Sylvester. Wilson's photographs deflate those muscles and denude those myths of the phallic body as a missile of destruction. These are real men who have to fight in real wars where real bullets do not make pretty holes in well-oiled chests, but as we have seen in the grisly photos of dead children in Gaza, they kill, maim, and cause suffering.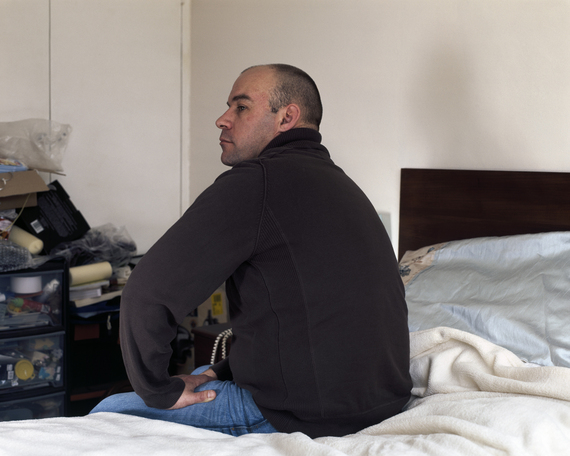 utopia 4, 2014, c-type photograph mounted on aluminium, 87x106cm
Perhaps social media and all those selfies have at least offered people in the real world the chance to show not only amusing photobombs with celebrities but real bombs blowing the limbs off the innocent. Wilson's men seem to know what real war is, whether they have fought on the front line or not. Service and pride is written on their faces, and that is part of Wilson's triumph.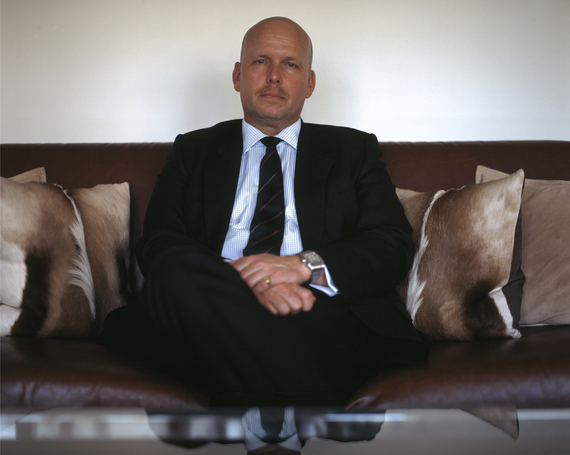 utopia 10, 2014, c-type photograph mounted on aluminium, 85x16cm
The show at Vane Gallery is part of the official programme of Newcastle's Pride events. The exhibition tours from 2014 ending in 2017 (the duration of the war) and readers can sign up for updates on Wilson's site.
All images: courtesy the artist
Utopia
Until August 9, 2014