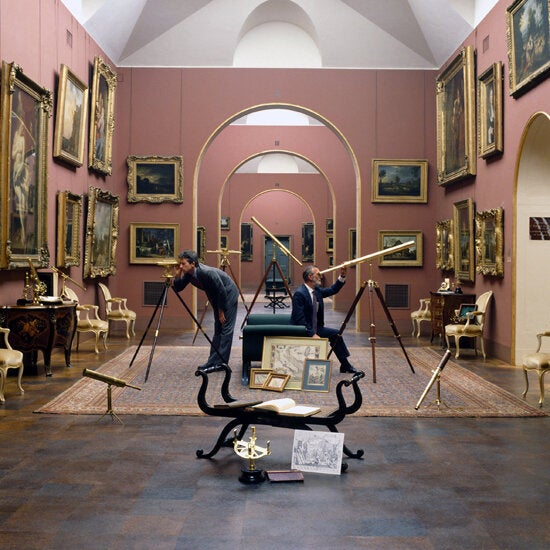 Karen Knorr, The Analysis of Beauty taken at the Dulwich Picture Gallery designed by Sir John Soane, ©Karen Knorr
The architect Sir John Soane was one of the first curators of art objects in a modern sense of that word. He gathered together first in Pitzhanger Manor and then in what is now Sir John Soane's Museum (in Lincolns Inn Fields) treasures from across the world and time. He had a penchant for Greek and Roman statues, broken columns and other pieces of architecture easily (if controversially) brought to the UK. The German artist Klaus Wehner (as the curator, Museum Clausum) brings together artists who use curation and the museum at the core of their work in a vibrant group show Wundercamera.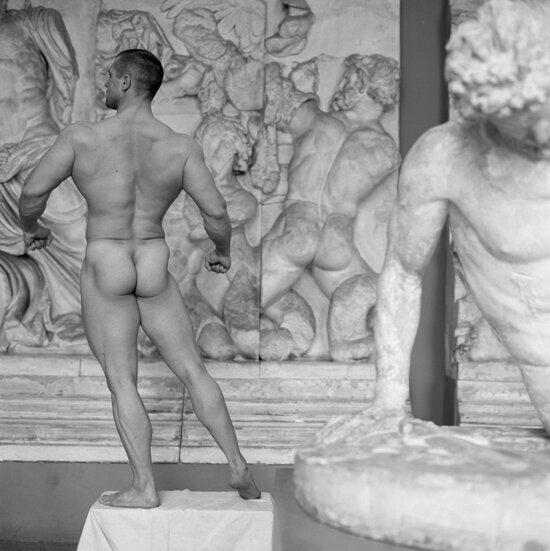 Valery Katsuba, Athlete Sergey Gunchenko in front of "Fight of the Gods with the Giants"
at the Art Academy, Mus. St Petersburg, 2008, ©Valery Katsuba
The main exhibition is in the PM Gallery, a 1940s extension to Soane's building (he radically remodelled the original himself in 1800) and presents images of other museum spaces and the visitors who happen to be in them, interacting with art objects as diverse as Egyptian tombs and the most up to date contemporary art. In doing so each artist and the show as a whole focuses the viewer in the PM Gallery not on the objects housed in museums (originally Wunderkammer - or collections of wonderful objects and cabinets of curiosity) but on the falseness, the fiction of the historical, the objective museum. This is a remarkable group of artists whose works reinforce each other, but in Wehner's sensitive hang retain their own voice.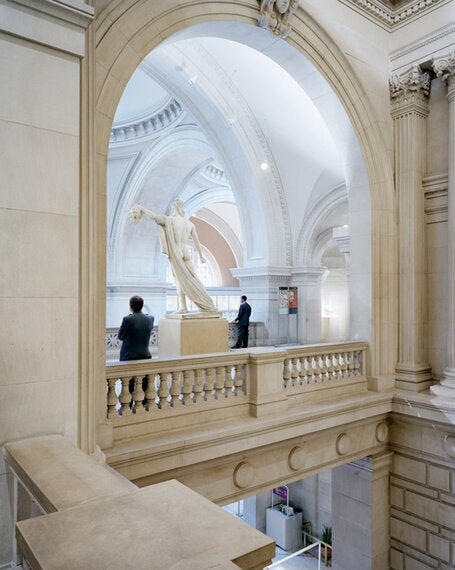 Vid Ingelevics, Metropolitan Museum of Art #28a, ©Vid Ingelevics
The show asks what is the construct of the museum, is it the infamous white box, a place where objects can be measured against each other equally, or are they really just collections of valuable, scarce or desirable objects (as they were 200 years ago)? After sending scores of students to Curation courses, is the museum really any more objective than before, or is it only the classification system that we ohh and ahh over? All museums come with institutional power and these artists are attempting to lift the veil or pull back the curtain and expose the Wizard as a mere mortal, who also makes personal decisions about what should be deigned as 'quality'.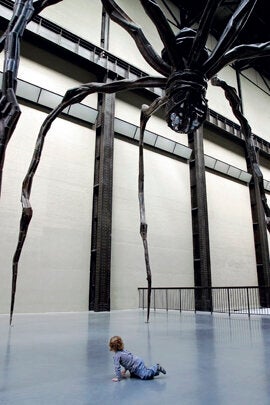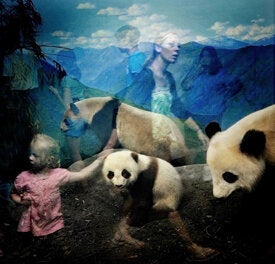 Left: Matt Stuart, Tate Modern #03, ©Matt Stuart, Right: Traer Scott, Pandas, ©Traer Scott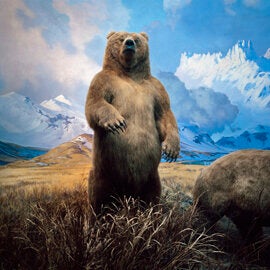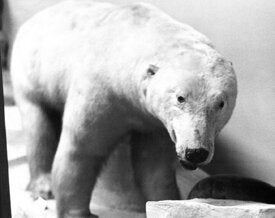 Left: Karl Grimes, Brown bear, ©Karl Grimes, Right: Mark Dion, L'Ours blanc (Ursus maritimus), Musée d'Histoire Naturelle, Fribourg, ©Mark Dion
One core group of artists use the objects in museums as the starting point for their commentary. Matt Stuart takes a rather light hearted view of the modern museum, which is now very child friendly while Tear Scott's images show visitor reflections together with the exhibits they are looking at. Karl Grimes takes a much more documentary point of view and his images exclude the greater museum from view while Mark Dion uses the collection to question the status of the museum as an active/passive player in the collecting process. Richard Ross' extensive series 'Museology' humorously documents natural history and taxidermy from Cairo to Chicago.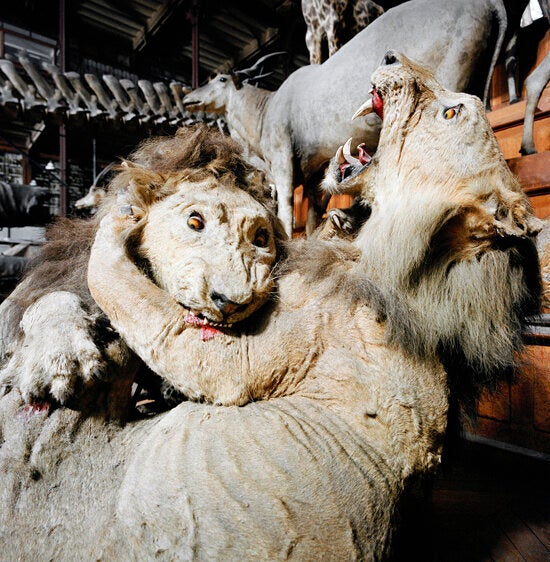 Richard Ross, Museum National D'Histoire Naturelle Paris, France, 1982(4), ©Richard Ross
Other artists in the show take radically different stances like Hiroshi Sugimoto who has made several series of works in museum and wax works galleries like his 'Chambers of Horrors'. Sugimoto states that 'I made a curious discovery: the [prepared exhibits] positioned before painted backdrops looked utterly fake, yet by taking a quick peek with one eye closed, all perspective vanished, and suddenly they looked very real. I'd found a way to see the world as a camera does. However fake the subject, once photographed, it's as good as real'.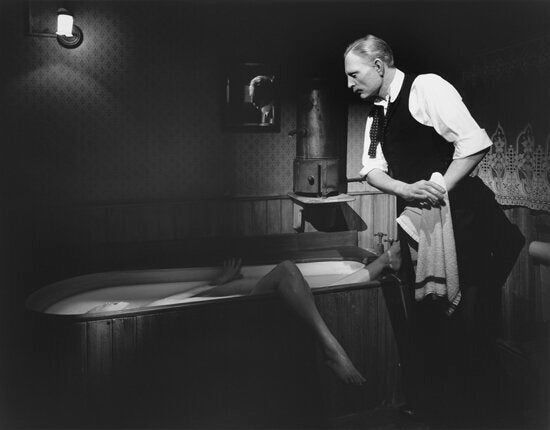 Hiroshi Sugimoto, The Brides in the Bath Murder, 1994, ©Hiroshi Sugimoto
Andrew Grassie pushes the idea of the museum and exhibitions to an even more conceptual space in his photorealistic paintings of exhibitions that have never existed. He starts with photographs but composes his imagery like a curator and any notion of reality is completely disrupted. These shows never existed but documents of them (the paintings) do.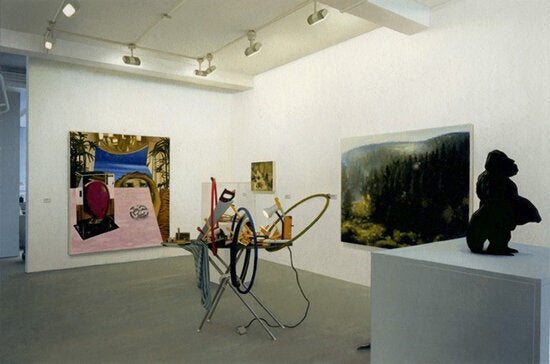 Andrew Grassie, Group Show 3, Mobile Home Gallery, tempera on paper on board, 14 x 21 cm, 2003
Wehner in an installation in the Manor itself called Now and Then conceptually 'returns' some of Soane's collected objects. Wehner photographed the artworks now at the Soane Museum but has 'installed' them in the manor which is where they were originally housed. They are now a shadow of their physical selves, a mere moment of light caught in the camera's eye and what a wonderful moment it is.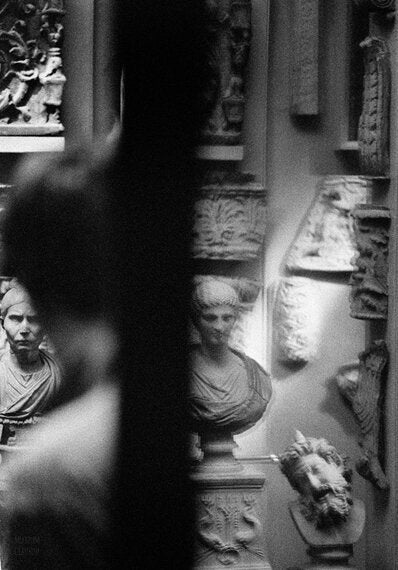 MuseumClausum, Now And Then #38, from the series Soane Mania, ©Museum Clausum/Courtesy of the Trustees of Sir John Soane's Museum
22 November 2013 - 11 January 2014
Museum Clausum, Mark Dion, Jonathan Faiers, Patrick and Tristram Fetherstonhaugh
Andrew Grassie, Karl Grimes, Vid Ingelevics, Valery Katsuba, Karen Knorr, Louise Lawler
Stuart Leech/Dulwich Picture Gallery, Richard Ross, Traer Scott, Matt Stuart, Hiroshi Sugimoto
Curated by Museum Clausum
Walpole Park, Mattock Lane, Ealing, London W5 5EQ
Dates: 22 November 2013 - 11 January 2014.
Admission is free to all visitors.
Opening Times: Tues-Fri 1-5pm; Sat 11am-5pm; Closed on Sundays & Mondays.
www.ealing.gov.uk/pmgalleryandhouse 020 8567 1227 @soanesvilla
Travel: Trains & tube to Ealing Broadway. Buses 207, 65 & 83.
Related