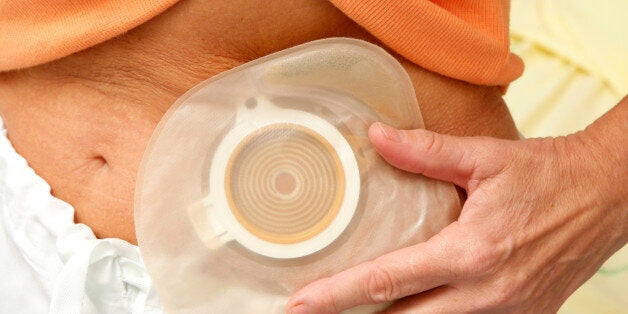 Imagine the situation... you are waiting to have a colostomy and you tune into last night's episode of Holby City. Just like the patient in the episode, your Crohn's disease can no longer be treated with medication alone. As the credits rolled down the screen what would you be thinking? Several questions spring to mind: should I be preparing for the worst? Am I really going to be a burden on people for the rest of my life? Will I really have to be waited on hand and foot?
So, in this blog I want to set the record straight. Having a colostomy does not make you a burden. Rather, it allows you to live life again. In many instances it actually saves lives. For those of you who are unsure, a colostomy or 'stoma' is where the bowel is diverted through the abdomen so that bodily waste can pass into a stoma bag. Stoma surgery is used to treat a range of illnesses, including cancer, Crohn's disease, colitis and diverticulitis. It is also sometimes necessary following a trauma to the abdomen.
People of all ages are affected and that includes children. Hence, the last thing we need is for mainstream media portraying the surgery and life after the surgery in a negative light. If you look you'll find plenty of positive stories. Body builder Blake Beckford, who did a photo shoot for Men's Health and has appeared on ITV's This Morning, is a great example. There is also a world of ostomates out there who are bloggers, volunteers and athletes, doing their best to challenge the sort of out-of-date misconceptions contained in last night's episode. Some brave people, have even been sharing photos of themselves 'bag and all'.
At the Colostomy Association we are campaigning tirelessly too. Our annual awareness event this October is called 'Super Stomas' and celebrates the fact that stomas improve and save lives. Across the UK our supporters are preparing to share their story in the hope that doing so will educate the public and, at the same time, allay the fears that people have in the lead up to having surgery. Far from needing around the clock care, they are raising families, having children, working 9 to 5 and even running marathons. It's not just us that believes that everyone with a colostomy should be able to live a full and active life.
Last night's viewing was compelling, but sometimes broadcasters need to take a little more care with what they screen. Approximately one in 500 people in the UK already have a stoma and the NHS carries out approximately 6,400 colostomy operations each year. I'll leave you to do the maths, but the chances are that last night's negative portrayal will have been watched by more than one 'interested' party. I'm thinking not just about patients in waiting, but also their families and friends too.
Anyone about to have a colostomy can call us on 0800 328 4257 and we can provide you with further information, advice and the facts.