Strategic social media communications and genuine listening will save time and money for brands. Accordingly, brands may wish to acknowledge that some traditional communications techniques and emotional intelligence theories, which indeed worked well for
brands in the past, won't work best in favour of brands in the world of digital and social communications.
People are inclined to see and hear the truth; as opposed to what brands want them to see and hear. Brands are risking their reputation and credibility if fail to understand this significant shift in communications.
Today is not the time to think outside the box, brands have to think inside the box; they need to apply creativity and modesty in their communications and interactions with people. This is what social media is all about.
Almost everyone is spending time inside the box of their Smartphone, PCs and Tablets and even connecting to the internet sharing their feeling and experience via their TV sets - unbelievably in the comfort of their homes.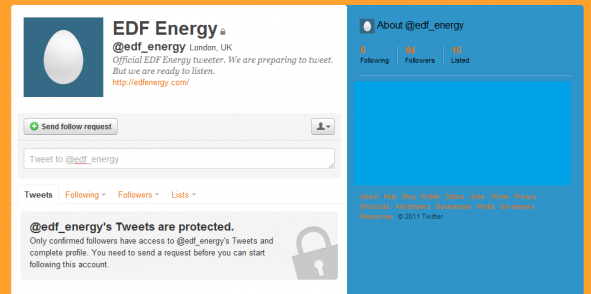 Ethics and transparency are incredibly important for brands to consider in their communications; people are now listening and reading news on the move as well as at home; EDF Energy is one of those brands to acknowledge the power of ethics and people's willingness for transparency.
It is clear that what worked in traditional media may not necessarily work as well in new media. Traditional leadership techniques have almost no influence on Social Media channels; as the concept is based on interaction and collaboration. Thus, practicing emotional intelligence or covering-up operations mismanagement, do nothing other than harming the brand and reputation.
Different brands have different communications styles, which makes them likable or a brand with not so relevant approach to modern days of communications and systematic interaction.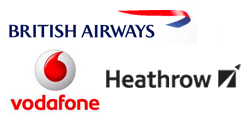 British Airways interact with people on Twitter everyday and deal with their queries by taking ownership of their concerns, but on the other hand, EDF Energy ask people to send emails just to take conversations offline; somewhere to hijack control from people. They may think that this is the way to mitigate negative comments about EDF Energy?! It doesn't seem that EDF Energy is using Social Media in a systematic and effective manner when compared to Heathrow Airport, British Airways and Vodafone.
Dedicating a Social Media team, who's not permitted to hold a conversation on Social Media for whatever reason, is highly likely to be waste of budget and manpower.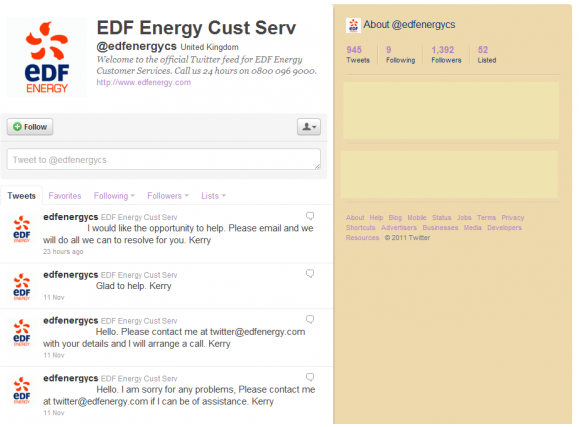 It is crucial to hire individuals with communications skills with passion for transparency and relationship building; unless the purpose is to tick a box internally. Such approach will just give opportunities to job title driven individuals and wasting originations' resources while increasing customer dissatisfaction.