Christian Dior's day has been saved, its reputation reignited and the Parisian equilibrium restored by Raf Simons. Hoorah! Upon D-Day, the presentation of his first ready-to-wear collection for Dior, the Belgian served the first point of this season's Parisian fashion feud.
Following Bill Gaytten's interim reign at the hands of a fashion house scorned by Galliano's departure, a reputation under threat and a blogosphere filled with rumours of the successor, Raf had some catching up to do. Gaytten's work harked back to the safety of the archives, casting a subtle reminder of Christian Dior's presence upon the world of prêt-a-porter. As for the clothes, they were void of personality. Pretty, but voiceless.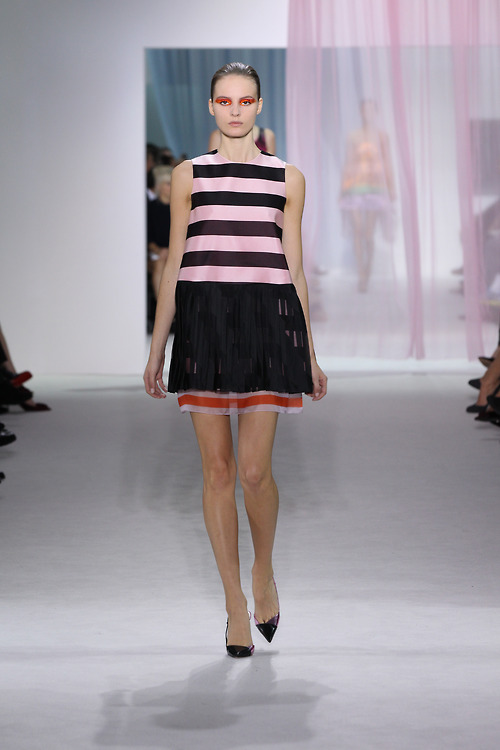 Many cheered upon the appointment of Raf Simons to the Dior hot seat; I, for one, was ecstatic. While doubts were raised about the Belgian's curriculum vitae and architectural background, it was a given that the Dior genius we craved would emerge. Bernard Arnault's decision to choose Simons over a shortlist of supposedly more eligible designers was widely contested as the greatest thing to happen to the House since Yves Saint Laurent. Hiring an independent thinker, not just a fashion maverick, was to brush away the cobwebs of a sighing House.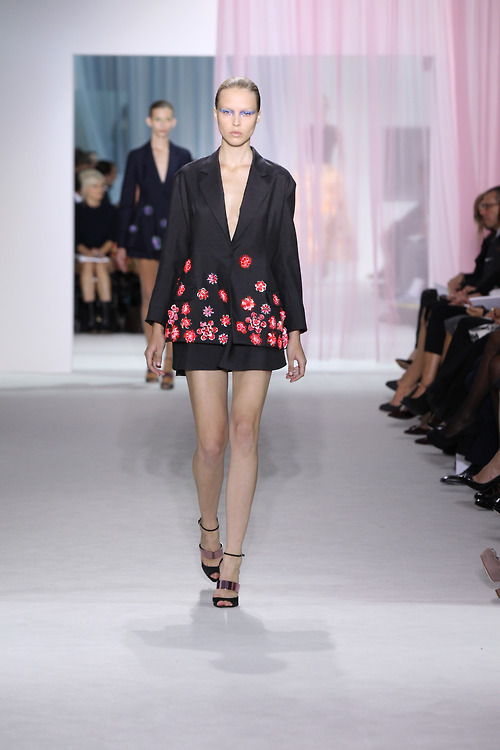 Was Raf's interpretation what we expected? Maybe. The show was intricately subtle, insouciantly beautiful and with the heavily perfumed essence of Dior implanted to its core. The beauty maintained a hint of Galliano's theatre with the girls' cobalt crystal-studded lids, while the simplicity and elegance of the final pieces harked back to Christian Dior himself. Drawing parallels with the 1947 New Look and the liberation of post-wartime structures, Simons' minimalist emancipation from Jil Sander was almost as successful.
Predecessors aside, it came with a Raf Simons attitude; minimalism that we have adopted from years of bowing down at the feet of Jil Sander, an aesthetic that has imprinted the fashion world with such a seal that even Meadham Kirchhoff toned it down. Raf took Dior's great glass elevator skywards where a conjoined legacy exists in peace, not only of his own design but also of the elegant aesthetic of the company that dressed Grace Jones. While Raf might not have channelled Christian Dior's 'one silhouette a season' ideal, the achievements of the house were truly represented. In the first act, a cheeky Le Smoking counter-homage emerged, via Belgium this time and accessorised with differently coloured scarves, all duly controlled by their creator.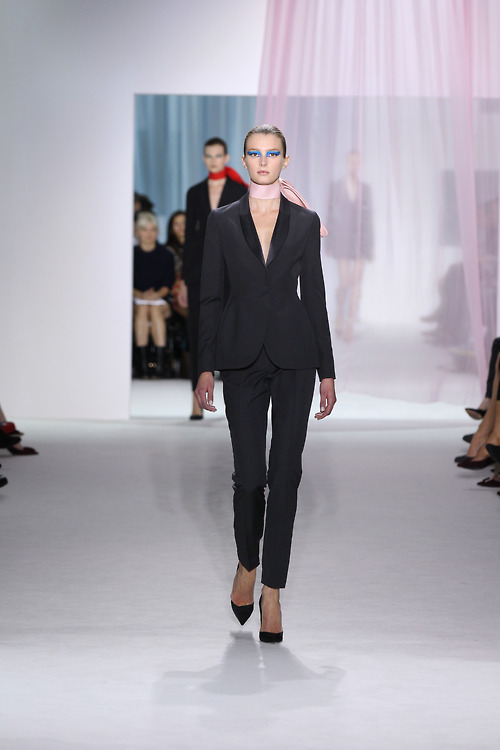 The second act saw a departure from Simon's crisp lines; a proposition of inimitable nonchalance with puffed and prime dressed chopped short at the hips. Hands up who was convinced by that. I was. And for the final act, the point of it all: Raf's evening gowns were mellow elegance defined, simple jersey bodies atop metallic satin that took evening dressing to an age of subtle sensuality. Subtle sex, if you will.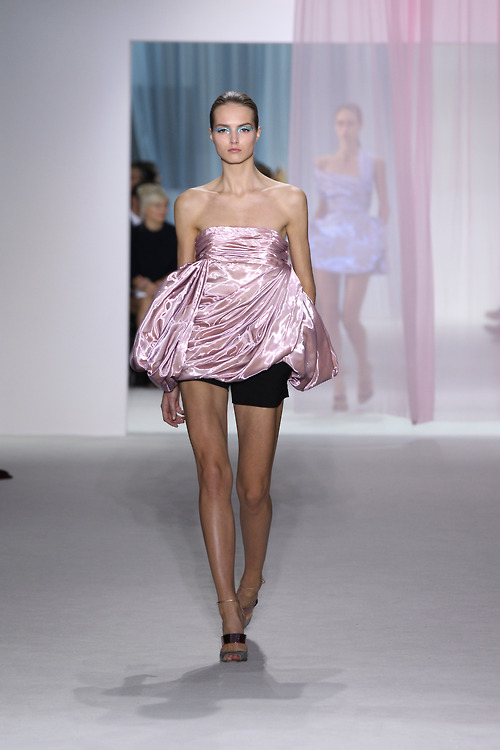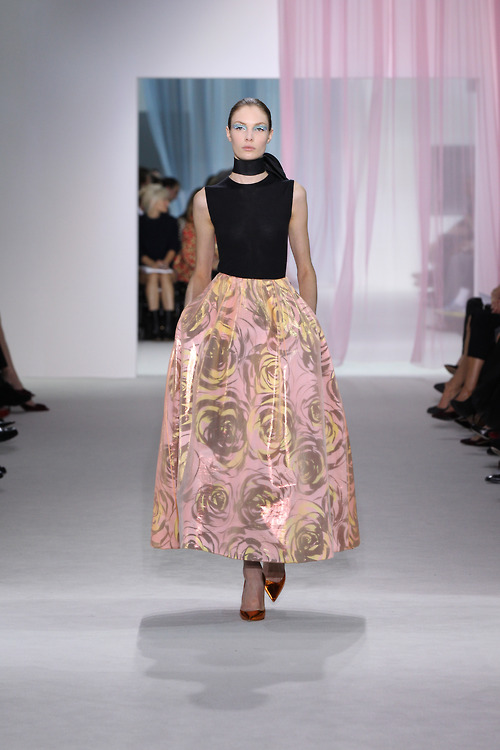 At the core, Simons' enduring affair with couture is a crucial ingredient in his production of the finest form of Parisian high fashion. Luckily, it is born with a blithe charm could only be this side of the twenty-first century. So to you reader, I command you to applaud with me the genius of the Belgian. If you doubted him, you may as well stand up now and surrender, while I am saying 'cheers' to a new era. Rest in Peace Christian Dior, it's all in safe hands.
All images taken from SS13 show and courtesy of Christian Dior.