I'm talking about another British designer this week. Derbyshire born Emma Cook is in the hot seat, her print-plentiful collections oozing British brilliance with a sense of humour only to be expected from our fair land.
Graduating from Central Saint Martin's MA design-factory her peers included Roksanda Ilincic and Peter Jensen, who she now shares a building space with. Cook moved to New York to gain experience under Donna Karan before upping sticks to Paris to work with Martine Sitbon. She tied up the hat trick in 2001, establishing her own label.
The British Fashion Council's now-historic NEWGEN sponsorship, the financial backing that has aided the careers of Matthew Williamson, Christopher Kane and Mary Katrantzou, was on hand to support Emma's burgeoning business. She showed for seventeen seasons on-schedule at London Fashion Week before moving away from the catwalk for brand development, now taking appointments at the new season turn.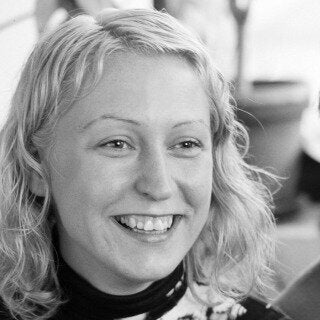 Despite her transatlantic adventures: [Donna Karan] "was a lot of fun and very inspiring", there's a chuckle-worthy British ease about Cook's work, something inherent to her design strategy. "I think it's about being less self-conscious, and less worried about making mistakes", she says of British style's separation from the rest of the world. "I think that we like to have more fun with things. British girls will wear a dress that they like the style or the colour of, even if it makes their bum look big!"
On her lifelong love of print she is sure: "it's strange that your tastes don't seem to alter that much from being five years old!" Her autumn winter offering features a prominent neon dinosaur. It takes no genius to realise that animals come as a staple to Cook's work, but what of the prehistoric?
"We had some toy dinosaurs that belong to my son in the studio and we all liked the idea of wearing them on sweatshirts". And so a child is born, so to speak. Or an obsession more like, come July when the collection hits stores.
Visitors to London's Oxford Street late last year might remember Cook's collaboration with mega-brand Topshop. In Emma Cook's Wonderland, a fairy light print dress could be found next to a deer bed spread. "I have been working with Topshop for such a long time now," she says of their connection. "I think the first collaboration was in 2004". Cook's quirkiness is perfectly matched for the ever-expanding British label which is set to launch in Hong Kong this year. It joins Cook in the Chinese region where she's already stocked. The Emma Cook business is worldwide.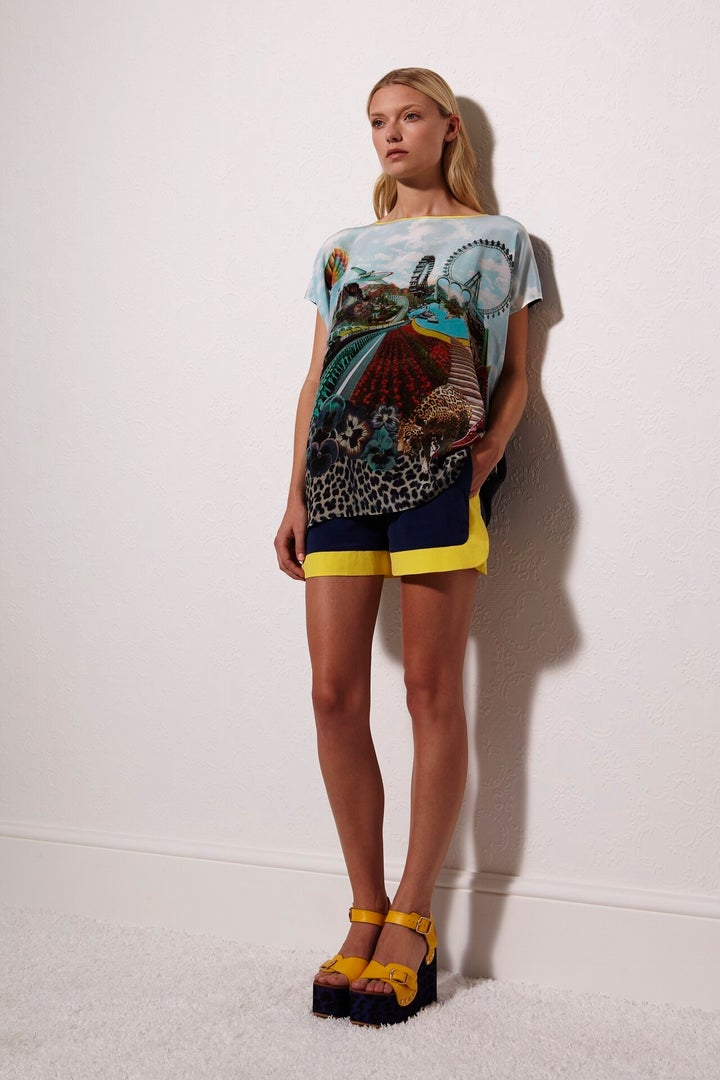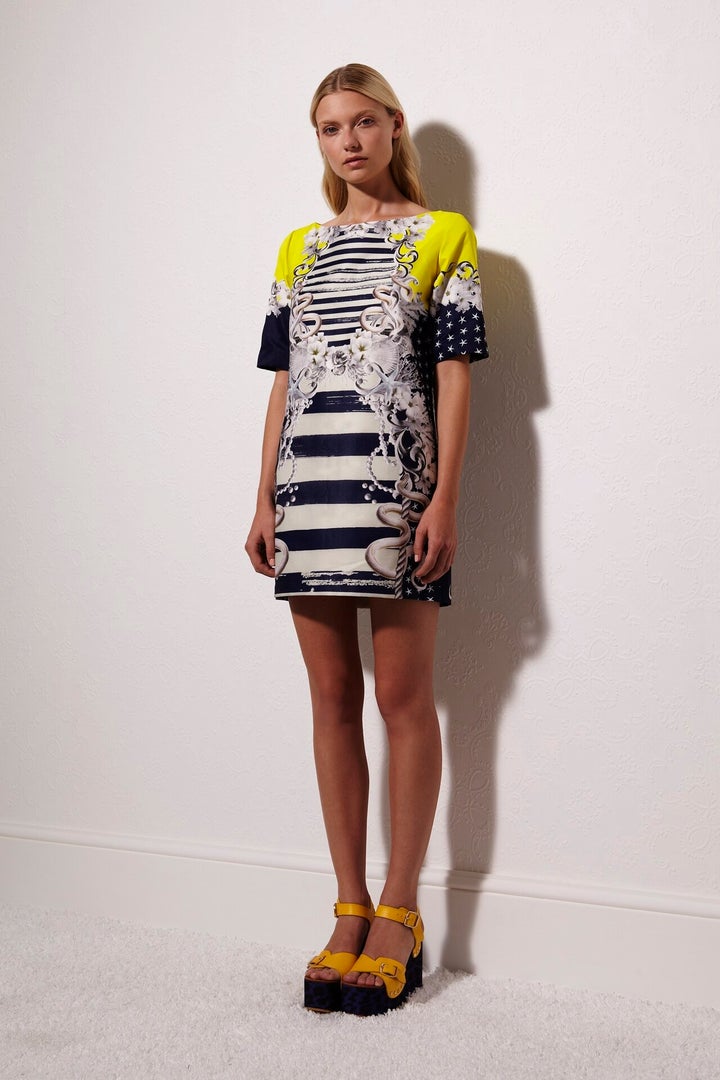 But she's brought back again and again to our rainy corner of Europe. "I think that you do become naturally drawn to things that are British. I like things that have a sense of humour, things you wouldn't see elsewhere that make you smile".
Well Cook's brand is certainly making me smile. Now where's that dinosaur jumper waiting list?