NEWSFLASH: florals for spring! Are you as underwhelmed as I? Mrs Priestly asked the immortal question in 2006's The Devil Wears Prada, conditioning thousands of aspiring fashionistas to take that note by rote.
Each season there's that one thing we all aspire to own, wear and cherish. This season, white comes excitedly with desperately-do-not-spill issues, pink stays picture perfect, and perspex is light enough to float on air. All with their own problems, this season's get-right-in-my-wardrobe choice may be confounding. But florals, I'm sure you're used to that by now.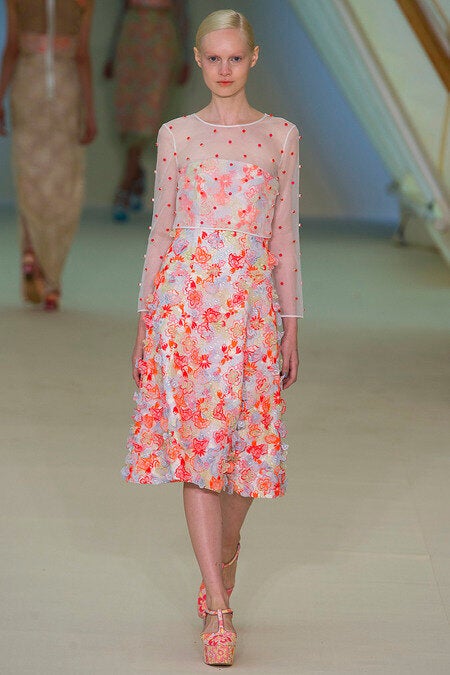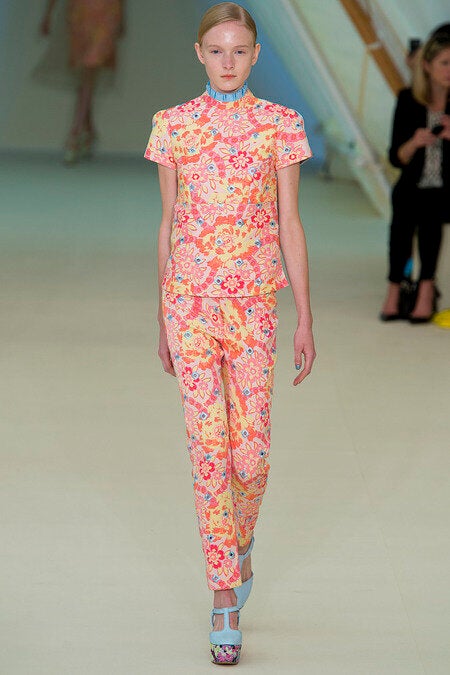 While we may be au fait with mixing prints and playing matchy-matchy for the sake of The Trouser Suit, spring presented a new bold. The literal floral is all out there, all encompassing, all appealing. It is delicious, delectable and pretty. Yes, the P-word, pretty. Erdem's soft daisies are all feminine, while Prada and Viktor & Rolf took florals back to basics, with outlined shapes and obvious imagery.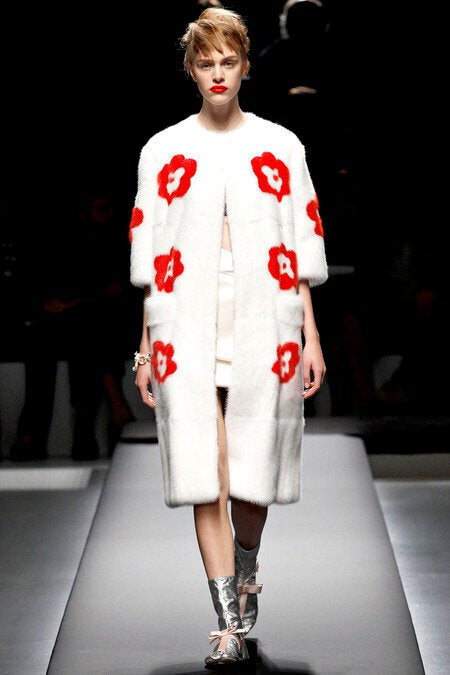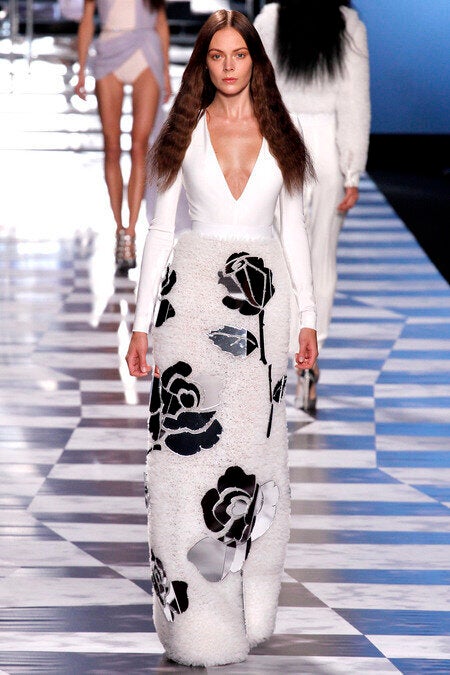 Prada SS13 / Viktor and Rolf SS13
Flower power goes POP! for the new season with Henry Holland's tie-dye multi-coloured floristry. Preen got rebellious florals off to a good start for Resort (in stores now), creating tough and serious, graphic florals that featured straight angles to counteract any notion of an English country garden. Their spring offering jumped onto a softer bandwagon, printing up models in head to toe coordinate ensembles. A sheer panelled, white cut out dress combined delicate elegance with the year's hottest, and trickiest, colour.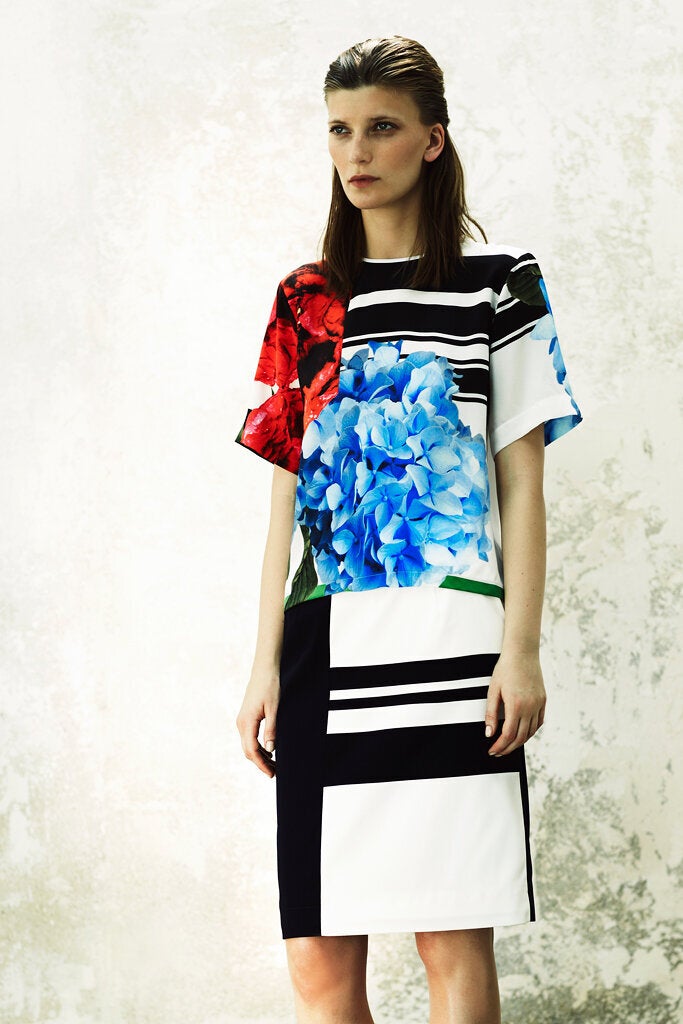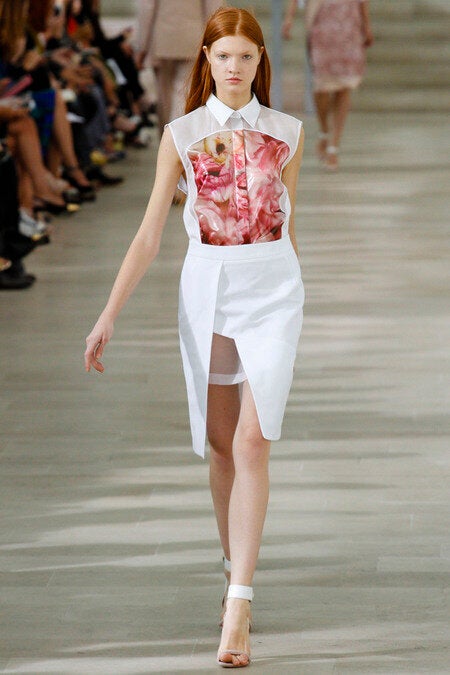 Preen Resort 2013 / Preen SS13
Topshop Unique muddled monochrome prints into their yellow splashed collection, a sure sign of what's to come from the pinnacle of fast fashion. It's all looking very springy. Makes a change after Hedi Slimane's black parade, non? Paul & Joe's head to toe florals featured in a bold and beautiful Hawaiian themed collection with a strong focus on soft, feminine tailoring. Fluoro floral embroidery took centre stage in a triumphant mismatch of prints galore, updating spring's perennially seeding petal patterns. Moschino's swinging sixties included a devotion to Mary Quant's daisies, freshly picked from Audrey Hepburn's wardrobe in Two For the Road, a bright and bold accent on the Milanese runway.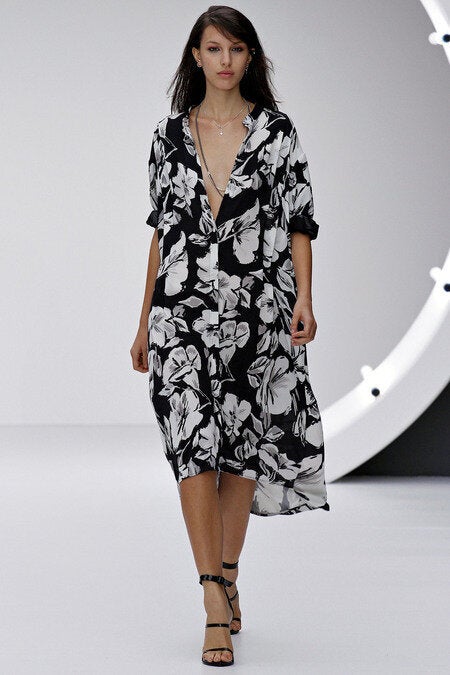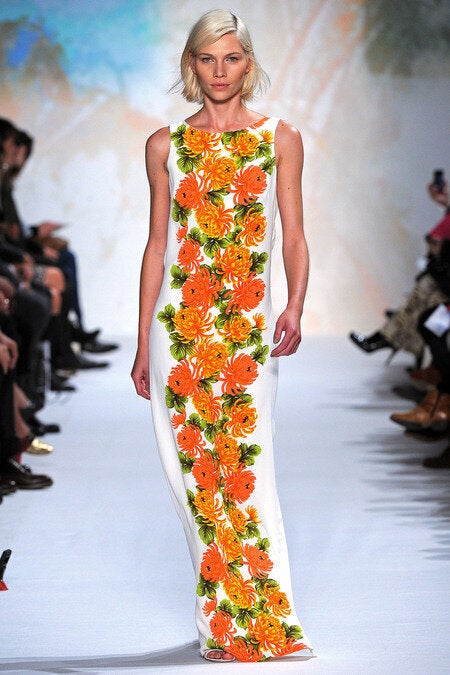 Topshop Unique SS13 / Paul & Joe SS13
Of all the prints to emerge at any time of year, on any catwalk, the floral is the easiest to master. We're oh-so familiar with its petals and stems, the twisting flowers and combination of colours, but this season steps it up. The real flowers of spring are blooming, and for once, there's no English country garden growing, just a whole load of new floral sass.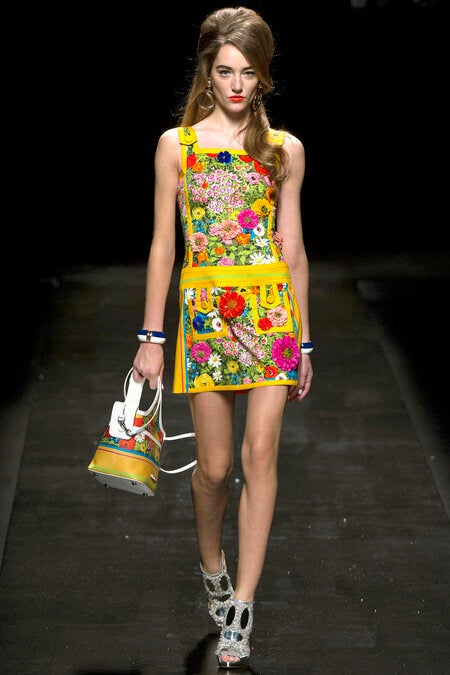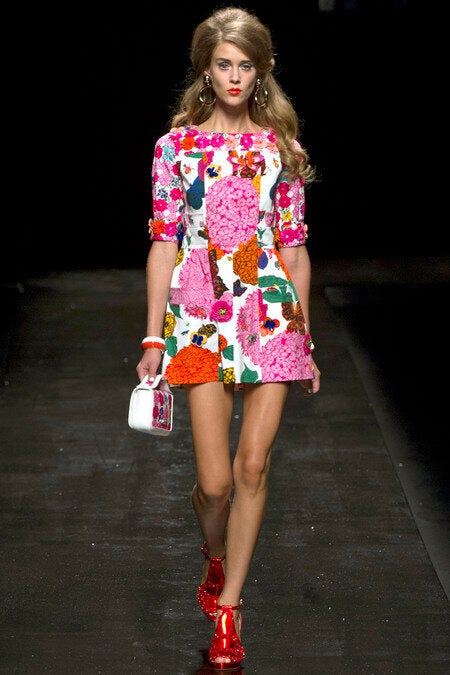 Popular in the Community